This week on Frequent Miler on the Air, we dive into Greg's round-the-world business class adventure courtesy of his expiring ANA miles, taking a look at what he's learned already in the planning stages. We also talk about Amex's newfound craziness, whether that Best Western 80K offer is actually worth a look, and more. Watch or listen below or read on for more of this week at Frequent Miler.
Subscribe to our podcast

We publish Frequent Miler on the Air each week in both video form (above) and as an audio podcast.  People love listening to the podcast while driving, working-out, etc.  Please check it out and subscribe (if we get enough people to subscribe, we might be able to earn some income from this someday. So far, the podcast is just a labor of love).
Our podcast is available on all popular podcast platforms, including:
You can also listen here in the browser:
This week at Frequent Miler
Amex has straight up lost their minds: the new referral offers on most consumer cards include a bonus $200 statement credit for purchases at US home furnishing stores (including Lowe's and Home Depot) on top of the already-great welcome bonuses. And in some cases you may earn as much as 30K points for referring someone to that awesome new offer — and +4x at home furnishing stores for yourself. Whether you're referring or applying, these deals are hot.
Given the hot new referral offers mentioned above, I found some readers wondering how they could use Card A to refer a reader to Card B or Card C, so I updated and re-published this post explaining just how the process works and how you can create a link directly to the card that your referee wants to open. Remember that you get the bonus associated with the card you used to generate the link regardless of which card they choose, so this is a great opportunity for both sides.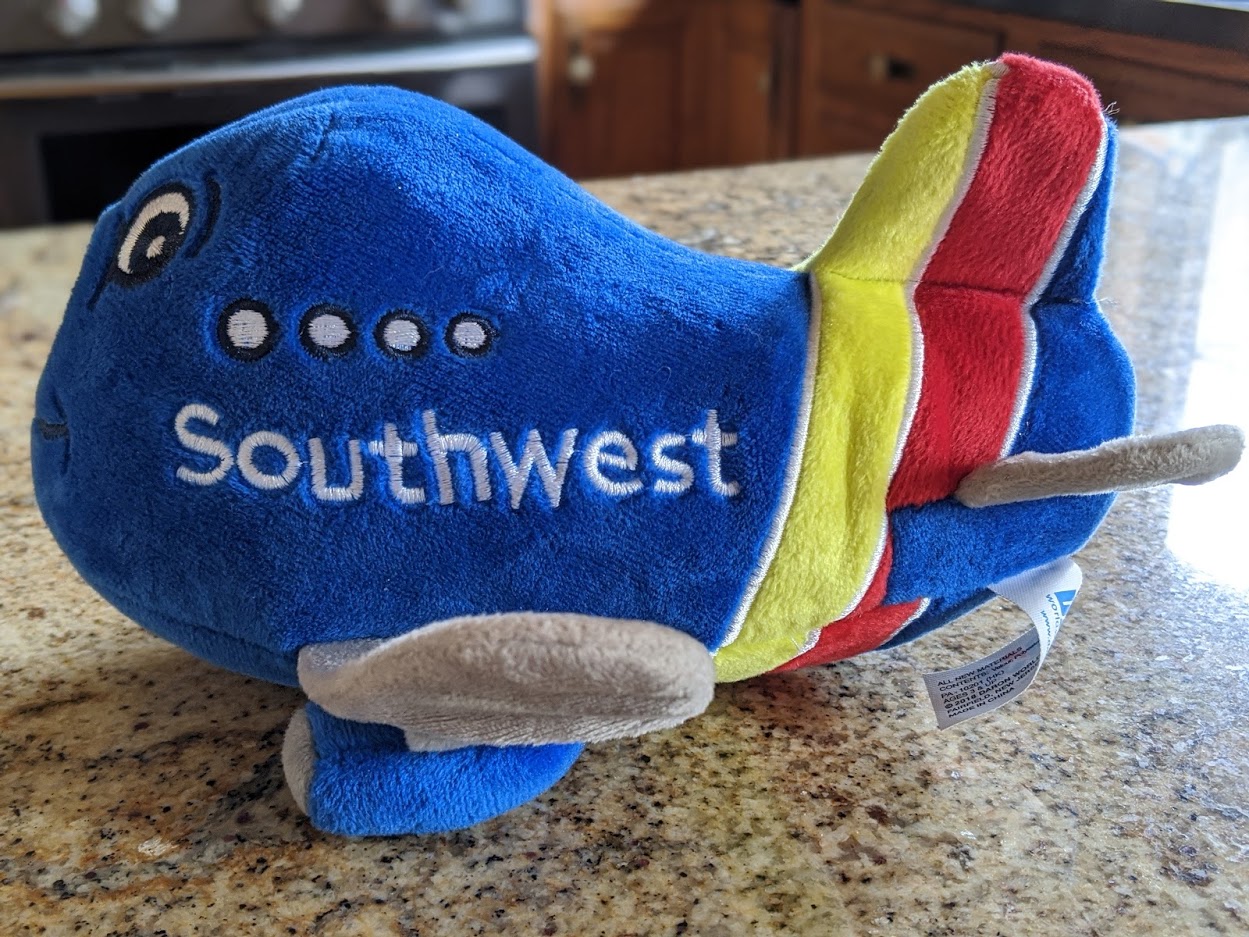 Did you know that Rapid Rewards points can be used to book international premium cabin travel? Shopping portal points count toward the Companion Pass, but how about shopping portal bonus points? The answers to those questions and a lot more can be found in our Southwest Rapid Rewards complete guide.
On this week's Frequent Miler on the Air, I let Larry K's comment from this post stand in for the post roast. As Greg pointed out, I took that roast a bit out of context. Larry actually calls this kind of post his very favorite kind and describes it as "… the 'I thought of something that might be a great value and I did a bunch of work and it turns out I have no idea if it's good or not and there's a decent chance there's no real way to find out but maybe my process will be helpful and in any event, I had to spend time on the phone with clueless customer service reps so at least I should post about it' post.". That about sums it up: this post is a fun read even if it didn't ultimately produce the desired result. That said, where Greg failed, Leana at Miles for Family succeeded: if you found Greg's Vacasa post interesting, you'll want to head over to Miles for Family and read about Leana's experience successfully booking a Vacasa rental.
Delta really stands out from American and United in that it is entirely possible to earn a high level of elite status without stepping on an airplane. Given rollover miles from last year and the newly-increased offers on Delta cards (and $200 statement credits now juicing the bonus on both the personal and business side for the Reserve), this opportunity may be more appealing than ever. It's also just the right time of year given that tax refunds could soon be on their way. See this post for full details.
This post is a quick tip that reminds you that it is possible to unenroll in this feature with the hopes of being targeted for a future enrollment bonus and to perhaps protect yourself from the credit card limits imposed by Amex. See Stephen's post for an easy link to unenroll.
Updated resources you shouldn't miss
Updated and condensed into one post for both economy and business class, this guide now includes Aeroplan's updated award info, Asiana's soon-to-be-gone sweet spots, Emirates business and first class and more.
With the Delta cards now offering huge welcome bonuses, Greg re-published this guide on the best uses of Delta miles with some great tips from readers that should help you put those big new offers to great use.
On a podcast episode last month, I relayed a story about how I'd nearly missed the spending deadline for the Ink Cash 75K offer. It was pure luck that I logged in and saw the bonus tracker saying I had 9 days left to spend nearly $1500. If you don't want to let a big bonus like that ride on your luck, you should read this post about Travel Freely — the tool that can help track those spending bonuses, when your annual fees will come do, and when you qualify for the next big bonus.
I'd written a couple of years ago about several successful experiences using Marriott chat to score upgrades before arrival at hotels. Stephen updated that post with excellent information about how he has used this feature and why you may want to do the same. While I haven't gotten a suite every time, I've lucked out many times — and as Stephen notes, that probably means that I beat someone to the upgrade who was otherwise waiting until check-in.
---
That's it for this week at Frequent Miler. Don't forget to keep an eye out for this week's last chance deals.