If you're working remotely and want to have a change of scenery, Hawaii might want to pay to have you go work there.
A new initiative called Movers & Shakas has been launched to encourage people to move there in order to contribute to island life.
You can find out more about Movers & Shakas here. The program is offering free round trip flights to Hawaii for successful applicants, along with other perks like heavily discounted accommodation and workspace.
In return, you're expected to contribute to the local community by volunteering at local nonprofits including Chamber of Commerce Hawaii, Girl Scouts of Hawaiʻi, Hawaii Literacy, KUPU and more, as well as sign the Pledge To Our Keiki.
This program has just been launched and is initially accepting 50 people, with further groups being accepted in future months. Other requirements include being a remote worker aged 18+, be willing and able to live and work in Hawaii for at least 30 days and are able to move within 30 days of being accepted by the program. Hawaii has had some very strict COVID-related protocols, but if you can prove you've tested negative for COVID-19 within 72 hours of arrival then you don't have to quarantine.
This is an interesting initiative, especially considering how strict Hawaii has been in terms of accepting tourists. However, the entire point of the Movers & Shakas program is to seek people who'll be contributing to the local community both financially and with their skills, rather than simply seeking tourists who'll lay on a beach for a week.
It's an incredibly tempting proposition. My wife and I have been trying to decide where to spend 2021 and are planning on heading out west for better weather and the opportunity for more outdoor activities. We haven't made any kind of plans yet though as COVID has meant things can change incredibly quickly. The prospect of living in Hawaii for some time and getting to experience island life as part of the community rather than just as a tourist sounds amazing, especially with free round trip plane tickets and heavily discounted hotel options. We have a couple of sets of friends stationed in Hawaii too, so if we were able to end up near them then that'd make it even better.
Anyone else planning on applying for this?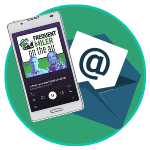 Want to learn more about miles and points?
Subscribe to email updates
 or check out 
our podcast
 on your favorite podcast platform.