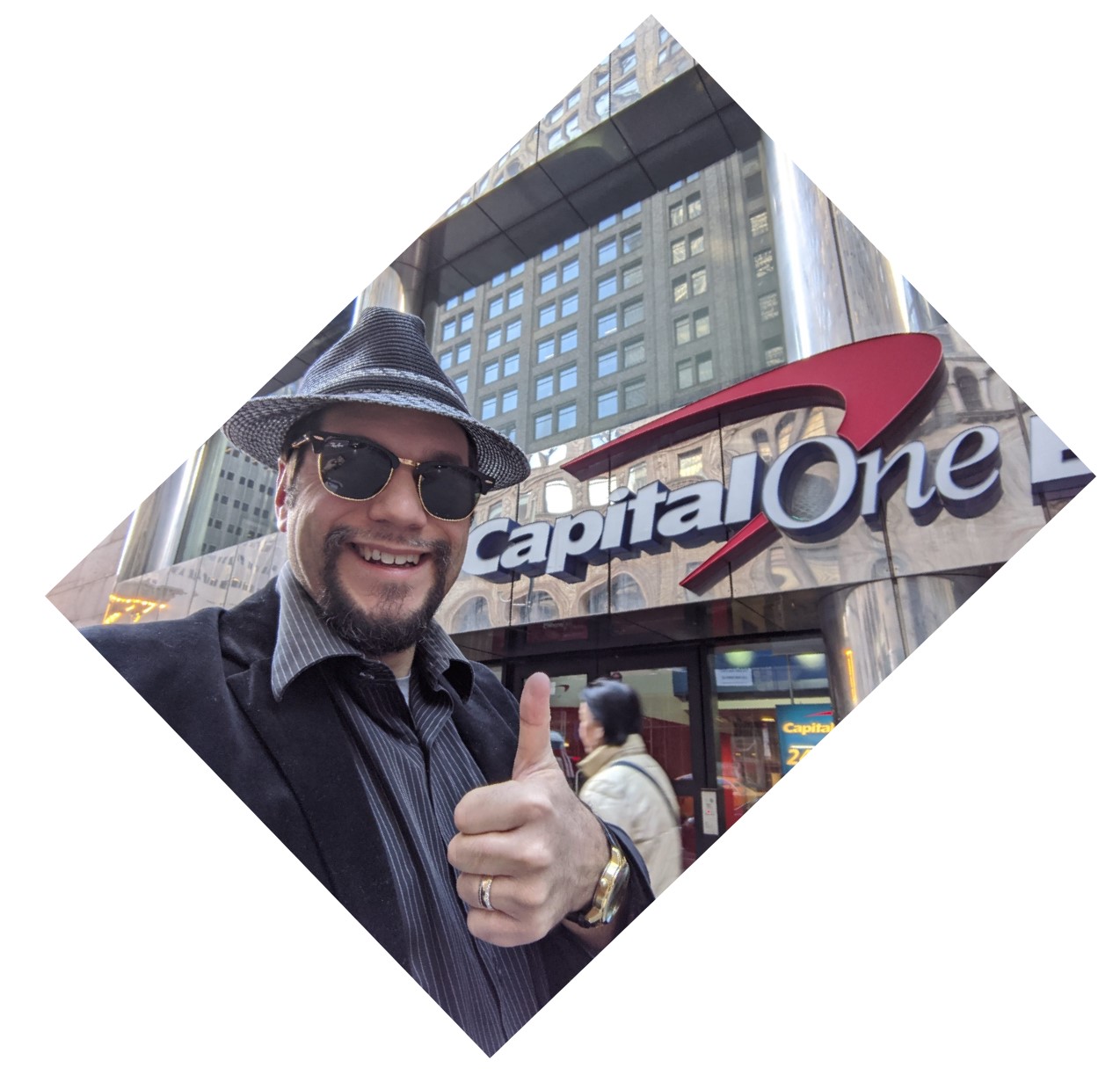 After all these years, it turns out mom and dad were right all along.
Despite my advice, my parents have long insisted that they only needed a single Capital One credit card that earns 2 Capital One "Miles" per dollar spent. I protested; they held firm (they eventually opened a department store credit card, but don't get me started on that). Today, they might be getting the last laugh because I have to admit, much to their glee if they happen to read this post, that I have never been so excited about my Capital One rewards as I am this morning. And I probably wouldn't have had my Capital One card all these years if not for them. You win, mom and dad. Capital One just made their rewards a lot more exciting.
If Capital One turned it up a notch a couple of years ago when they debuted transfer partners and then bumped it up a smidge more with periodic transfer bonuses and partner additions, today they may have broken the dial: Capital One is adding partners like Turkish Miles & Smiles and British Airways Executive Club and adding a new 1:1 transfer tier for some valuable transfer programs including Wyndham Rewards, Avianca LifeMiles and more and they have released new details about the Capital One airport lounges opening later this year at Dallas-Fort Worth (DFW) and next year at Washington Dulles (IAD). They have also announced some potential enhancements to their travel portal. If you weren't previously convinced that Capital One was serious about being a player in the credit card rewards market, today's moves should remove any doubt. The main issue for many readers has long been getting approved for Capital One cards, but we've even seen good news on that front with Greg's recent approval for a Venture card. These moves won't necessarily put Capital One miles ahead of Ultimate Rewards or Membership Rewards, but key differentiators sure make the Capital One Venture and Capital One Spark Miles credit cards a lot more interesting and the easy best choice for a single credit card solution.
Capital One adding new transfer partners
Starting April 20, 2021, Capital One is adding several new transfer partners for those looking to turn Capital One "miles" into airline rewards:
Turkish Miles & Smiles and British Airways Avios will be in the 2:1.5 transfer tier, meaning that the Venture or Spark Miles cards effectively earn 1.5 airline miles in those programs on all purchases. TAP Air Portugal Miles & Go and Choice Privileges will both be 1:1 transfer partners (more more useful programs in that tier below).
Capital One adding awesome 1:1 transfer tier
My main gripe with Capital One's transfer program has been the confusing nature of transfer ratios; some partners have transferred 2:1.5 (which is actually shown on the site as 1,000:750) and others have transferred 2:1 (1,000:500). If you have felt the same way about that, let's play the bad news / good news game:
Bad news: Capital One is complicating things further by adding another transfer tier
Good news: That tier is 1:1 transfers and it applies to some of their best partners
And so while I'm not thrilled that the transfer program got more complicated, it is hard to complain about effectively earning 2 airline miles per dollar spent in the following 1:1 transfer partner programs (note: these will be available for 1:1 transfers beginning on April 20th except for Choice Privileges, which debuts later this year):
Capital One 1:1 transfer partners (begins 4/20 for all but Choice Privileges)
This is awesome news. Avianca, Etihad, Asia Miles, and Wyndham Rewards all have some fantastic sweet spots that make those programs potentially very valuable. More analysis below.
New full Capital One airline transfer partner list
In addition to Wyndham and soon-to-be-partner Choice Privileges, Capital One offers the following transfer airline partners and ratios as of 4/20/21:
| Rewards Program | Capital One Transfer Ratio | Best Uses |
| --- | --- | --- |
| Aer Lingus Avios | 1 to 1 via BA | Fuel surcharges are sometimes lower when booking with Aer Lingus (Avios.com) rather than British Airways, Qatar, or Iberia. It's possible to move points (Avios) between Iberia, British Airways, Aer Lingus, and Qatar.  See also: Avios Sweet Spots for Award Tickets. |
| AeroMexico ClubPremier | 1 to 1 | AeroMexico is a SkyTeam partner. Club Premier points can be used to book flights on AeroMexico, SkyTeam alliance members (such as Delta or Korean Air), or on select partner airlines. Unfortunately many have reported that awards are extremely difficult to book through AeroMexico so we do not recommend transferring points to this program. If you want to fly AeroMexico, look to transfer points to another SkyTeam partner (such as Air France) and then book AeroMexico with that program. |
| Air Canada Aeroplan | 1 to 1 | Redeem for Star Alliance flights and/or flights with Air Canada partners (such as Etihad). No fuel surcharges; $39 CAD award booking fee; 5,000 points to add stopover on one-way award. See: Air Canada Aeroplan: Everything you need to know. |
| Air France KLM Flying Blue | 1 to 1 | Monthly Air France Promo Awards often represent very good value. Air France miles can be used to book Sky Team awards, including Delta awards. Air France often offers very good business class award pricing between the US and Europe & Israel. |
| Avianca LifeMiles | 1 to 1 | Avianca LifeMiles can be great for Star Alliance awards. They offer reasonable award prices and no fuel surcharges on awards. They also offer shorthaul awards within the US (for flying United, for example) for as few as 7,500 miles one-way. Best of all, their mixed-cabin pricing can lead to fantastic first-class award prices. See this post for details. |
| British Airways Avios | 1 to 1 | While flights on British Airways itself often incur outrageously high fuel surcharges, many BA partners charge low or no fuel surcharges. Excellent value can be had in redeeming BA points for short distance flights. It's possible to move points (Avios) between Iberia, British Airways, Aer Lingus, and Qatar. See also: Avios Sweet Spots for Award Tickets. |
| Cathay Pacific Asia Miles | 1 to 1 | Cathay Pacific has a decent distance based award chart, but they no longer allow stopovers longer than 24 hours. Cathay Pacific Asia Miles can be a good option for booking American Airlines flights with a distance based award chart, especially if other OneWorld Alliance miles aren't available. For long distance flights, it is possible to reduce the cost of a premium cabin award by adding on a lower cabin segment. See this post for details. |
| Emirates Skywards | 1 to 1 | The best use of Emirates miles has been to fly Emirates itself. Unfortunately fuel surcharges can be steep. See: Emirates Sweet Spot Awards - First class from 30K miles round trip. |
| Etihad Guest | 1 to 1 | Etihad offers a distance based award chart for flying Etihad and another for its partners. Points may offer good value for expensive but short-distance flights. |
| EVA Air Infinity MileageLands | 1000 to 750 | If you want to fly one of the best business class products in the sky, the best way to snag EVA flights is with their own miles since they release more award space to their own members. One-way business class flights from the US to Taipei cost 75K to 80K miles. Fuel surcharges are very low on these routes. |
| Finnair Plus+ | 1 to 1 | Award prices are quite high compared to competing programs. Interestingly, miles can be exchanged for tier points (towards elite status). |
| Iberia Avios | 1 to 1 via BA | Iberia offers very low award prices on their own flights and a very reasonable 25 Euro cancellation fee. Partner awards can offer good value under some circumstances as well, but these are usually nonrefundable. Fuel surcharges are sometimes lower when booking with Iberia rather than British Airways, Aer Lingus, or Qatar. It's possible to move points (Avios) between Iberia, British Airways, Aer Lingus, and Qatar. See also: Avios Sweet Spots for Award Tickets. |
| Qantas Frequent Flyer | 1 to 1 | Best use is probably for flights on El Al with no fuel surcharges. Also useful for short AA flights. Qantas offers distance based award charts similar to Cathay Pacific. Both are OneWorld Alliance members. I recommend comparing award prices across both programs before transferring to either. Qantas offers round the world business class awards for only 280,000 points (but with many restrictions) |
| Qatar Privilege Club Avios | 1 to 1 via BA | Qatar has reasonable award prices for flying Qatar itself. Points are now transferable 1 to 1 to British Airways (and from there to Aer Lingus or Iberia) |
| Singapore Airlines KrisFlyer | 1 to 1 | Use to book Singapore Airlines First Class awards (generally reserved for their own members), Alaska Airlines economy awards, or for Star Alliance awards (including United Airlines). |
| TAP Air Portugal | 1 to 1 | |
| Turkish Airlines Miles & Smiles | 1 to 1 | Miles & Smiles offers a number of awesome sweet-spot awards including 7.5K one-way anywhere within the US, even to Hawaii. Many awards cannot be booked online but can be booked via phone or email. See: Turkish Miles & Smiles Complete Guide and Turkish business class sweet spots from the US. |
| Virgin Atlantic Flying Club | 1 to 1 | Virgin Atlantic offers a few great sweet spot awards including US to Europe on Delta One business class for 50K points one-way. See: Best uses for Virgin Atlantic points (Sweet Spot Spotlight). |
Analysis of the Capital One changes
These changes are very interesting.
First of all, 1:1 transfers are great to see. I am particularly excited to see Wyndham Rewards available at 1:1 given Greg's recent posts about the incredible value that can be had via Vacasa vacation rentals. While there are already ways to earn 2 airline miles per dollar spent in the Asia Miles, Avianca, Etihad, and Qantas programs (via Amex or Citi), it's great to see Capital One step to the table and offer an effective 2 airline miles per dollar spent with no annual caps. Capital One brings a few potential advantages over its competitors:
Capital One "miles" can be combined with any other cardholder who has a card that earns Capital One miles with no restrictions or annual caps. This makes it easy to pool family "miles" into one pile for a valuable redemption. You can combine miles from your own cards online, but you do have to call to transfer to another cardholder. My wife and I have combined miles a number of times — each phone call has been fast and easy. More on combining miles in our Capital One "miles" Complete Guide.
Capital One "miles" post to your account within a few days after purchase – no waiting until the statement cut date to top off for a big redemption.
Capital One is offering a 1-card solution. While you could get a similar earn rate with a Citi Double Cash and a Citi Premier card (though there are some transfer partner differences), Capital One combines the ability to earn 2 miles per dollar and to be able to transfer them to partners with a single card. Greg had previously concluded that those who wanted only one card that offers both the ability to use rewards for any travel any time

and

the ability to maximize value by transferring points to airline miles, the Venture or Spark Miles cards are the best choice. See: Which is the best credit card?
That last point is actually a key competitive advantage here. While I'm personally going to maintain a portfolio of many credit cards from different issuers and in different programs, some people crave simplicity. While I'd argue that Capital One's varying transfer ratios are the antithesis of simplicity, there is still simplicity in one card that can transfer miles to an airline program to cover your flight and that allows you to use "miles" to reimburse all of your other travel purchases — hotel, car rental, ferry boat fare, taxi ride, and even restaurant charges for a limited time. You could literally cover an entire vacation with a single card, particularly with the current big bonus.
With these changes, the Venture and Spark Miles cards become awesome cards for earning airline miles for everyday non-bonused spend. Consider that you'll have access to sweet spots like these:
One-way United flights within the US, including to Hawaii and Alaska, for just 10,000 Capital One "miles" converted to 7,500 Miles & Smiles
Short one-way or round trip flights on American Airlines from just 8,000 Capital One "miles" converted 1:1 to Qantas
One-way flights from the west coast to Hawaii on either American or Alaska for 17,333 Capital One "miles" each way converted 2:1.5 to British Airways Avios (though you'll have to transfer in increments of 1,000)
Business class from New York to Lisbon via Avianca LifeMiles for 35,000 Capital One "miles" converted to Avianca LifeMiles
Vacation rentals like a place on the ocean in Kauai that retails for hundreds for 15,000 Capital One "miles" converted to Wyndham Rewards. This could be a huge value for Capital One miles and is perhaps the 1:1 partnership about which I am most excited.
Capital One's rewards program was barely an afterthought just a few years ago. Back when the only option for using Capital One "miles" was to reimburse travel purchases at a value of $0.01 per Capital One "mile", the Venture and Spark Miles cards just weren't interesting since you could earn the same type of value with a 2% cash back card without an annual fee (and without being boxed in to using your rewards for travel purchases). I held on to my Venture card half out of laziness and half because I also have an old Venture One with an interesting alternative hotel redemption, but for most people a Venture or Spark Miles card wouldn't have made much sense beyond the initial bonus.
But then Capital One added transfer partners and things got more interesting and they ran some transfer bonuses that pushed some partners closer to 2 miles per dollar spent. Now they have valuable partners that are 2 miles per dollar spent out of the gate — and a couple of those partners sometimes offer transfer bonuses, so there is the potential that it could get even better down the road. That's awesome.
As noted above, I am particularly excited about the elevation of the transfer bonus to Wyndham Rewards. I had been waiting on shopping portal points to post to book a Vacasa vacation rental and to be honest I had completely forgotten that Wyndham was a Capital One partner until this announcement. Now I am itching to hit the transfer button tomorrow to book a vacation rental for my first vacation since fall of 2019.
And that highlights what to me is the major advantage that Capital One can tout: you can literally cover the cost of an entire vacation with one card. You can transfer to partners for high-value redemptions from domestic economy to international business and first class and you can transfer to Wyndham for a great vacation rental and/or use your Capital One "miles" to reimburse your lodging, food, and other travel-related purchases. When cash rates are low, build your own award redemption by booking it and using Capital One "miles" to reimburse the purchase (earning hotel elite credit and points if you're booking directly) or when rates are high you can transfer some to Wyndham or perhaps Choice Privileges for the right redemptions (though don't transfer much to Choice — see A sweet spot hotel…and a rookie mistake for more on why; the short story is that you just need enough Choice points to buy more points via the cash & points trick — which would work particularly well here since you could then use Capital One "miles" to reimburse the cash portion of that trick).
How does Capital One stack up against competitors?
Credit card rewards enthusiasts know that Capital One is not the only player in this game and likely recognize that there are ways to earn miles in most of Capital One's partners more quickly with the right credit card combinations from other issuers. I have enough cards in my wallet that I can match or out-earn Capital One in most scenarios, so it's worth recognizing that there are better strategies for those of us who are happy to manage multiple cards. For instance:
American Express: The Blue Business Plus from American Express offers 2x on up to $50K in purchases per year (then 1x) and those points transfer 1:1 to all of the Amex transfer partners, which include all of Capital One's 1:1 partners except Wyndham and Finnair. However, the Blue Business Plus is a business card (I'd argue that many people have a business without realizing it, but some people won't be eligible) and it has a cap on 2x earning whereas Capital One offers no cap on earning. Furthermore, Amex offers no way to get good value towards hotel stays or other travel purchases given that Membership Rewards points are worth well less than a cent each toward those redemptions (unless you have the Schwab Platinum card, which comes at a high cost). You would need to pair a Blue Business Plus with a second card that earns cash back to achieve the same result, which loses the flexibility of earnings on a single card going toward either type of travel redemption.
Citi: The Double Cash card earns 2% back on all purchases (which you could use as cash for any kind of purchase you wat) and if you also have a Citi Premier card, you alternatively use that cash back as 2 Citi ThankYou points per dollar spent and transfer to airline partners. Citi has the most useful of Capital's 1:1 airline partners, though Citi is missing a hotel transfer option. The key advantages for Citi are being able to use rewards at 1c each for all purchases (not just travel) or transfer to partners (you can also earn 3x in some categories on the Premier). Citi also has 1:1 transfer ratios to all partners (including Turkish), whereas Capital One has a number of Citi's partners at lower ratios. On the other hand, Capital One adds some partnerships that Citi doesn't have (like Avios, Wyndham, and Choice).
Chase: Like Citi, Chase requires you to have multiple cards to get the best returns. However, those willing to juggle a single card with a $95 annual fee (like the Chase Sapphire Preferred) and a few no-annual-fee cards (like the Freedom, Freedom Unlimited, and Chase Ink Cash cards) can earn a base of 1.5x everywhere and 5x in many useful categories. Chase would be a better choice for earning Avios, Air France / Flying Blue, or Singapore miles given the ability to earn them at a higher rate when leveraging category bonuses. Chase also offers transfers to a number of valuable programs that Capital One doesn't, but Capital One likewise has access to a number of valuable programs that Chase doesn't, so there is some balance to the imbalance. There's no doubt that most would do better with a multi-card Chase solution, but there is similarly no doubt that there are instances where Capital One "miles" would be better to have on hand and that there is far more simplicity on the Capital One side.
I find all of the above interesting because there are arguments to be made on both sides of each. That tells me that Capital One is striving to have both a competitive and differentiated product. That excites me a lot more than a copycat product that is clearly better or worse. I am not going to clear my wallet of all but my Venture card, but at the same time I am excited to have my Venture card literally at the top of my wallet this morning (I need more Wyndham points!) and that's a sentence that wouldn't have been imaginable four or five years ago. And someone who wants a simple one-card solution (hi there, mom-and-dad) suddenly has a much better option than just a 2% cash back card.
In terms of how Capital One's partners stack up directly compared to competitors, see our Transfer Partners Master List.
Reminder: Big bonus currently available on Venture
Remember that the Venture card is currently offering a big bonus. It requires a lot of spend, but in light of today's changes, it may very well be worth it for some. More information about the current offers for both Venture and Spark Miles cards can be seen below (click the card name to go to our Frequent Miler card page to learn more and to find a link to apply).
Card Offer

75K Miles + up to $200 in statement credits
Earn 75,000 bonus miles after $4K spend in 3 months + up to $200 in statement credits when you make an Avelo purchase in your first year + priority boarding on Avelo flights for the first year. (
Rates & Fees
)
$95 Annual Fee
Information about this card has been collected independently by Frequent Miler. The issuer did not provide the details, nor is it responsible for their accuracy.
Card Offer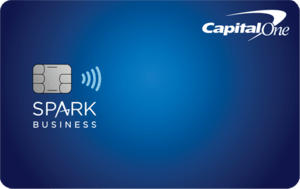 50K Miles
Earn a one-time 50K miles bonus when you spend $4,500 in the first 3 months. (
Rates & Fees
)
$0 introductory annual fee for the first year, then $95
Card Offer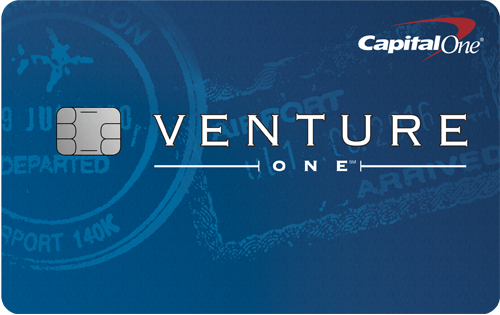 20K miles
Earn 20,000 bonus miles once you spend $500 on purchases within the first 3 months from account opening. (
Rates & Fees
)
No Annual Fee
Card Offer

50K Miles
50K after $4,500 spend in 3 months from account openingNo Annual Fee
Information about this card has been collected independently by Frequent Miler. The issuer did not provide the details, nor is it responsible for their accuracy.
Capital One adding airport lounges: Could an ultra-premium card be coming?
While we had previously heard that Capital One would be opening airport lounges, we received some more detail on this today (and more information should be live here today). The Capital One lounges will be opening at Dallas-Fort Worth (DFW) in summer 2021 and at Washington-Dulles (IAD) in 2022 and they sound awesome. I am told that the lounge at DFW will be in Terminal D near Gate 22 and will be 10,000 square feet. Here is a list of amenities that Capital One intends to offer:
High-speed Wi-Fi
Grab-and-go food (sandwiches, salads, cold-brew coffee, fruit snacks, and more)
Dining stations (which will include options for vegetarians / vegans / those on a gluten-free diet),
Fully-stocked bars for cocktails / wine / beer
Coffee bars
Quiet work zones with chare-up areas
Soundproofed relaxation rooms for napping
Luggage lockers
Cycling and yoga rooms with exercise bikes and yoga mats
Shower suites
A family area
Parents' rooms with bottle warmers and mini fridges for nursing or tending to small kids
Multi-faith rooms for prayer or meditation
In short, this sounds a lot  like an Amex Centurion Lounge. It will be very interesting to see how this stacks up. I can't wait to check one of these out.
Of note though, it sounds like access will likely not be free. Capital One has not yet released the details of their access policies but could only tell me that Capital One cardholders will be eligible for special entry rates depending on their card. On the bright side, that tells me that even those with sub-par Capital One cards like the Quicksilver may be able to score entry to an airport lounge, but on the flip side I wonder whether the access fee will make it worthwhile. I'm not particularly excited about the idea of paying to enter the lounge given other cards that I have that provide complimentary lounge access. This does increase my curiosity about whether Capital One plans to introduce an ultra-premium credit card that does provide complimentary access and charge Venture and Spark Miles cardholders for entry. I asked about that but wasn't surprised when Capital One only told me that they aren't yet ready to release details of the access policy.
Capital One Travel
Capital One additionally intends to launch the new "Capital One Travel" later this year and is trumpeting its partnership with Hopper to offer price prediction and alerts driver by Hopper's AI-powered price prediction technology. While I've long known about Hopper, I've never taken a deep dive into whether or not they are good at what they say they do.
However, Capital One also notes that they will offer "unique products and servicing capabilities to help customers easily change or cancel their reservations". It sounds to me like they will offer some sort of add-on that will allow for easy changes and cancellations, which certainly could be attractive given the way travel plans have been so disrupted over the past year. On the other hand, as someone who primarily travels on award tickets and uses credit cards with trip cancellation / interruption insurance to book trips, I don't imagine this will present compelling value for me. We'll see.
Capital One does note that the travel portal will be seamlessly integrated with Capital One rewards with the ability to earn and redeem through Capital One Travel, so I would expect a bonus category there.
Bottom line
Capital One has really shaken things up with new airline and hotel partners announced today as well as newly-improved 1:1 transfers with some of their most valuable partners (including Avianca, Wyndham, Etihad, Asia Miles, and more). With a wide range of transfer partners, 2x base earning on their Venture and Spark Miles cards, and the flexibility to alternatively use rewards to pay for travel purchases ordinarily purchased with money, Capital One has made the case for being the top single-credit-card strategy on the market. If Greg's recent approval is an indication of easier approvals to come for rewards card enthusiasts, the Venture card's big bonus and ongoing sweet spots will certainly be of more interest for many. Maybe mom and dad were right for the wrong reasons, but at the end of the day they'll be happy with me saying they were right: getting that Capital One card was indeed a good decision and is a great solution that really is the only credit card one needs if one only wants one card.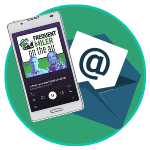 Want to learn more about miles and points?
Subscribe to email updates
 or check out 
our podcast
 on your favorite podcast platform.