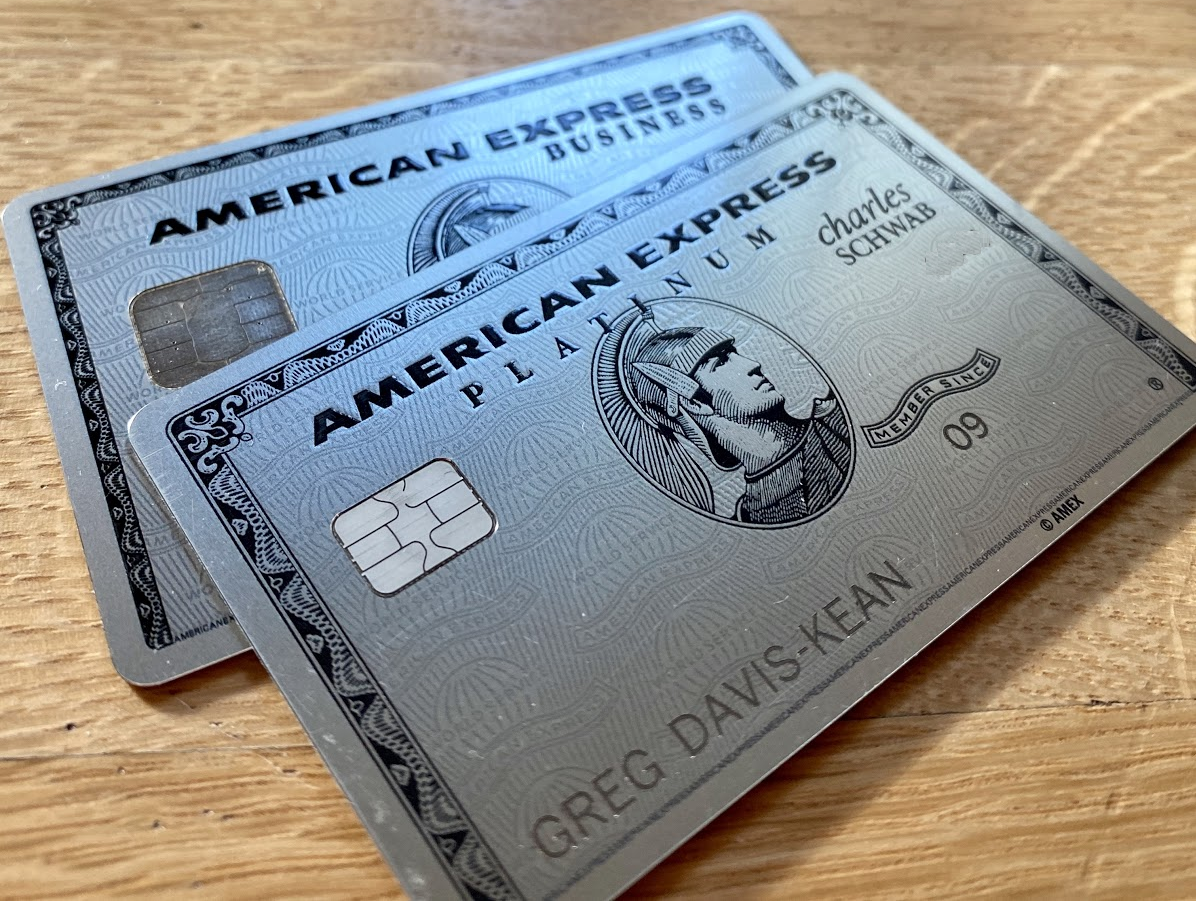 Don't forget to spend your monthly Amex Platinum credits before the end of this month!  Monthly credits include:
$20/month cell services (consumer and business Platinum)
$20/month streaming services (consumer Platinum)
$20/month shipping (business Platinum)
$15/month Uber or Uber Eats. $35 in December. (consumer Platinum)
American Express has added a number of great "stay at home" perks to a number of their travel cards (this year only) as a way of keeping customers satisfied during this time of minimal travel.
What's New
Added details showing how I purchased $19.90 in stamps from USPS.com.
My 3 Platinum Cards
In the post "Is it time to get an Amex Platinum Card?" I showed that it not only makes sense to keep your Platinum card if you have one, but that it may make sense to pick up a new one in order to take advantage of this year's expanded perks.  I also said that I would upgrade my Business Green card to a Business Platinum card and encourage my son to sign up for a new consumer Platinum card.  I did the first, but dragged my heels on the second.
As things stand right now, I manage three Platinum cards in my family:
I've had the Schwab Platinum Card for a while.  When the last annual fee came due I renewed despite having received a lackluster retention offer (I think it was $100? I can't remember for certain).  Anyway, I'm now very glad that I kept it!
I previously had the Business Green Card, which was a downgrade from my Business Platinum Card.  Early this month I called and upgraded it back to the Business Platinum Card.
My son has a Business Platinum Card.
The following shows a summary of the credits available and how I spent each so far…
Available Amex Platinum Credits
The displays above show both the temporary (this year only) new card benefits and standard repeatable rebates that Platinum cards offer.
New and temporary consumer Platinum rebates are: $20 per month cell phone and $20 per month streaming.
New and temporary business Platinum rebates are: $20 per month cell phone, $20 per month shipping, and an extra $100 in Dell rebates for both May and June and July through December.
How I spent my cell service credits
I have three Platinum cards that each offer $20 back per month for cell service spend.  I use Google Fi, but Fi doesn't usually code as cell service by Amex (see this post for details).  Luckily for me, my wife and son are still on AT&T, and AT&T allows split payments.  So, I was able to spend all $60 with just two separate transactions.
I manually paid $60 towards the monthly bill ($20 charged to each of my three Platinum cards) and paid the rest with my Ink Cash card (where I earn 5X) by leaving it on Autopay.  I plan to repeat this simple process every month when I receive the AT&T bill.
Here's what the AT&T screen looks like when paying with two cards at once:
And here's how the charge and the rebate looks on one of my Platinum accounts:
How I spent my streaming credits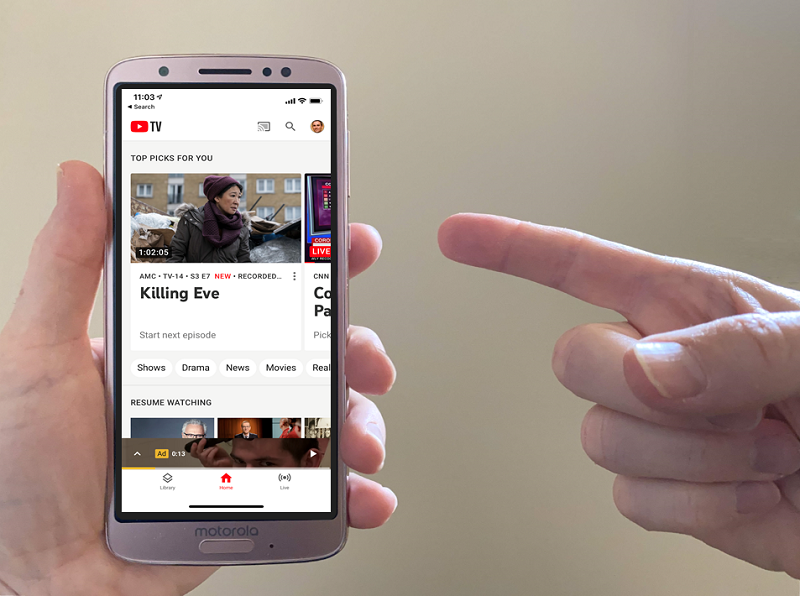 A while ago I cut the cord on cable TV and switched instead to YouTube TV for $49.99 per month.  In order to earn my $20 per month in streaming credits, I simply changed the autopay on my YouTube TV account to charge to my Platinum card.  Here's how the payment and the rebate appear on my Amex account:
How I spent my shipping credits
My July Shipping Credit Spend
This month I spend $19.90 on each business Platinum card by buying stamps online:
Two sheets of 16 forever stamps (T-Rex design): $17.60
One sheet of 20 3-cent stamps (coffeepot design): 60 cents
One sheet of 20 2-cent stamps (Navajo Necklace design): 40 cents
Shipping: $1.30 (Note that shipping costs may vary depending upon where you are ordering from)
My June Shipping Credit Spend
I spent $10 getting a document notarized at a UPS store.  The rest was spent online at USPS.com
My May Shipping Credit Spend
I manage two Platinum Business cards so I had $20 x 2 = $40 to spend in May.  I waited most of the month to see if I actually needed to ship anything, but I didn't.  So, I went to the USPS online store and placed two ~$20 orders.  The first order was for forever stamps (as shown above).
Link to shop for forever stamps.
The second order was a gift for Nick's son to bribe him to help me with the next Frequent Miler Far Away contest.
Link to shop for US Post Office gifts.
Update 6/1/2020. Both of the above transactions received credit, as predicted:
How I spent my Dell credits
On Business Platinum cards, Amex usually refunds up to $100 per 6 months of purchases made at Dell.  This year, they're refunding $100 extra for purchases in May and June, and another $100 extra for purchases from July to December.
Until this month, I managed one Business Platinum card.  I needed a new laptop, so I used the Business Platinum card in March to pay.  Thanks to a 10% back at Dell Amex Offer, I earned back both the $100 credit and 10% of the purchase.  I think I also earned bonus points thanks to another Amex Offer.
This month, I added another Business Platinum card to the mix when I upgraded my Business Green card.  So, I had $300 in Dell credits to spend before the end of June ($100 of new credit for the old Business Platinum card and $200 for the new card).  Thankfully, Dell lets you pay with two or three cards at once, so it's very easy to use all of your "allowance" in one purchase if you want to.
I bought $250 worth of Xbox gift cards and a friend who's into reselling sold them for me for $210.  I plan to use the remaining $50, combined with Dell Rewards from my laptop purchase, to buy software that I need.  I still have until the end of June to do so.
How I spent my Uber credits
Oops.  As you can see above, I haven't yet spent this month's credits.  I need to find a restaurant I like that's available for delivery through Uber Eats!
How I spent my Saks credits
On consumer Platinum cards, Amex refunds up to $50 per 6 months of purchases made at Saks and Saks.com.
I previously used my Jan to June Saks credit to buy my wife a $50 pair of earrings.  Or, so I thought.  It actually turned out to be a single-stud earring.  After determining that she wasn't interested in single earring, I sent it back.  Saks refunded the purchase price less shipping to a gift card.  So, now I'll have a bit over $90 to spend at Saks starting in July.
How I spent my Airline Fee credits
All Amex Platinum cards refund up to $200 per year in airline incidental fees charged by your preferred airline.  With three Platinum cards, I have a total of $600 to spend this year.  On one of my Platinum cards, I made good progress towards using up the $200 in credits (see above statement charges and credits).  I tend to book a lot of Delta award flights and I find that award fees are reimbursed (after selecting Delta as my preferred airline).
On another card, I haven't made much progress.  I did use the card to pay for a Delta flight in which I used a companion ticket.  Amex reimbursed the $28.80 in companion fees since those were charged separately from the main ticket.
With the third card, I selected Southwest as my preferred airline.  I posted details about how I earned $200 in airline fee credits here.
I still have more credits to use up on two of my three cards.  Fortunately I have until the end of the year to do so.
For more ideas of how to spend these airline fee reimbursements, see: Spending airline fee credits during COVID lockdowns.
Other Ideas?
Do you have other ideas for how to use up Platinum statement credits?  Please comment below!