The last twelve months have been a Membership Rewards bonanza for folks applying for the American Express Business Platinum card. We've seen offers for 260,000 points, 160,000 points and offers without the traditional "once-in-a-lifetime" language, meaning that those who have had, or currently do have, a Business Platinum were eligible to get the welcome bonus on another one.
As a result, there's a lot of folks out there with new Business Platinum cards and the corresponding $695 annual fee that goes with them. One of the biggest ways that Amex "offsets" that fee is by providing twice-yearly $200 credits on Dell.com. These credits renew on January 1 and July 1, and they must be used within six months of issue.
Many people use these credits to buy actual stuff from Dell, and that's a fine way to use them. Dell.com offers a wide-variety of different items and many folks can find something on the site that they need or want. Dell allows you to split payment across up to three different cards, so you can actually knock out three credits at once if you have multiple Business Platinum cards.
But another useful way to use the credits is by purchasing Xbox eGift cards.
What makes Xbox eGift cards desirable?
Xbox eGift cards can usually be purchased at 10% off using coupon codes (like the GAME10 code shown above), meaning that you can get $225 worth of Xbox credit for your $200 Dell credit +$2.50 in cash.
It's possible to sell them to gift card resellers. Some currently have standing deals to buy Xbox cards at ~80% of face value, so you can get $180 in cash for your $225 in Xbox credits (be careful to check which denominations the reseller is buying before purchasing your eGift cards). This does involve a certain amount of risk, since you have to turn over the cards before receiving any money and some resellers require you to buy multiple $25 cards…which is a pain to say the least. Also, purchase rates can vary and sometimes may offer poor return on face value.
There is another great use for Xbox eGift cards, however: redeeming them for Microsoft Store funds. You can bank up to $1000 at any given time, meaning that you can turn those Amex Dell credits into more substantial electronic items like laptops, game consoles, software, etc. While this is a great option, we've heard from a lot of readers who are confused about how to do it. So let's take a look.
How to convert Xbox eGift cards into Microsoft Store credit
After buying the Xbox eGift cards, go into your Dell account and select "My Account" from the dropdown menu on the top right corner of the screen:
Once on your My Account page, you'll see a listing of all of your recent orders, including the Xbox cards you just bought. Note that sometimes, these orders don't go through immediately and will be pending for anywhere between a few minutes to a couple of days. Some folks have trouble with getting orders cancelled. I occasionally buy actual goods from Dell, and I've never had any issues with gift card orders getting cancelled, but it can be helpful to spread the gift card orders out by a few hours or more if you're having trouble. Once your order is confirmed and your eGift card is available, you'll see it in the orders screen like this:
You'll also see an order number, but I've redacted mine from the screen above. Once the order is available, click the "Dell Digital Locker" on the card that you want to redeem and it will take you to your digital locker where gift cards and software are stored. This is where a lot of folks start to get confused.
Your digital locker screen will look like this (except with order numbers and entitlement IDs that I've taken out of the image below):
When you click on one of the cards listed, you'll get a screen that looks like this:
The "Get Key" button will take you to the redemption code that is the actual eGift card. It will be a 25-character code with dashes. If you've decided to sell your cards, this is the code that you will give to the reseller. But, if you're going to redeem them for Microsoft credit, click the website listed above the key, microsoft.com/redeem. If you're already signed-in to your Microsoft account, it will take you directly to the redemption page in a new tab. If not, you'll be prompted to log-in or create a User ID. Once you do, the redemption page will look like this:
Copy and paste the code that you have on your Dell screen and you'll get another screen asking you to confirm your choice:
Click "Confirm" and you'll receive confirmation that funds have been loaded. If you repeat the process again with a second card, you'll see the additive total of the two cards (or more) that you've redeemed as well as the funds that you just added.
In order to check your balance, go to your Microsoft account, select the "Payment & billing" dropdown menu and click on "Payment options."
This will take you to a screen that shows all of your saved payment options, including your Microsoft Store balance:
Once loaded, these funds can be used for anything you can buy on the Microsoft store.
Final Thoughts
Using Xbox cards for Microsoft Store funds can be a great use of the Dell credits from the Business Platinum, especially if you wait for a 10x bonus from a portal like Rakuten or Topcashback. Awhile ago, my wife and I bought a Surface laptop that was on-sale using approximately $900 in Microsoft credit. That $900 was actually $800 in Dell credit because of the 10% off coupons available on Dell.com when we bought the Xbox cards. Additionally, I purchased all of the eGift cards during 10x Rakuten promos, so received 8,000 Membership Rewards points to boot (Rakuten rewards can either be redeemed for cash or for Membership Rewards at a 1:1 ratio). That's a pretty good return for 4 Dell credits.
There's also great options that can be had on Dell.com, but at the very least, Microsoft adds some additional selection as well as an increased 11.25% in purchasing power due to the frequent 10% off coupons towards Xbox cards on the site. It can be a very useful part of the toolkit for using Dell credits to maximum value.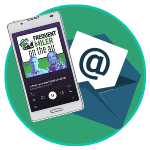 Want to learn more about miles and points?
Subscribe to email updates
 or check out 
our podcast
 on your favorite podcast platform.