Some of the best credit card signup offers around also happen to be some of the best point earning cards around: the Chase Ink Business cards.  These include the Ink Business Preferred, Ink Business Cash, and the Ink Business Unlimited.  You do have to have a business to apply, but you might be surprised how many of the things you already do legitimately count as businesses.  This post explains why points earned from these cards are valuable, how to know if you have a business, how to fill out a business card application, and tips on getting approved.
Valuable Rewards
Even though the Ink Business Cash and Ink Business Unlimited cards are advertised as cash back cards, they actually earn Ultimate Rewards points. $900 in "cash back" is really 90,000 Ultimate Rewards points that can be redeemed for $900 in cash back.
Chase Ultimate Rewards points are valuable and flexible
. At the most basic level, points can be redeemed for cash or merchandise, but you'll only get one cent per point value that way. A better option is to use points for travel booked through Chase. When used in these ways, points are worth 1.25 cents each with premium cards (
Sapphire Preferred
 or 
Ink Business Preferred
, for example) or 1.5 cents each with the ultra premium
Sapphire Reserve card
. An even better option is to transfer points from a premium or ultra-premium card to an airline or hotel program when high value awards are available (
see this post for details
). If your points are tied to a no-fee "cash back" Ultimate Rewards card, then first move those points to a premium or ultra-premium card before redeeming them in order to get better value.  For more about Chase Ultimate Rewards, see:
Chase Ultimate Rewards Complete Guide
.
---
The Ink Business Preferred Card is great for its 3X categories.  The Ink Business Cash is awesome for its 5X categories.  And the Ink Business Unlimited is great to use as your "everywhere else" card thanks to earning 1.5X everywhere.
There is another Ink card which is unfortunately different from the rest: the Ink Business Premier.  This one doesn't allow moving points to transfer partners or to other Chase cards.  As a result, it is only good as a cash back card.  Details here: Ink Business Premier Review.
You must have a business (and you probably do)
Chase Ink cards are small business credit cards. You must have a business to apply.  That said, almost everyone does something that can be legitimately considered a business. Legitimate businesses include selling things on eBay or at yard sales, being an aspiring musician or author, posting to TikTok or Instagram, owning rental property, driving for Uber or Lyft, etc.  The list is endless.
Applying for Business Credit Cards:
You must have a business to apply, but even a simple sole proprietorship will work. It's likely that you have a business even if you don't realize it.
---
More:

You must have a business (but you probably do): In order to sign up for a business credit card, you must have a business. That said, it's common for people to have businesses without realizing it. If you sell items at a yard sale or on eBay, for example, then you have a business. Similar examples include: consulting, writing (e.g. blog authorship, planning your first novel, etc.), handyman services, owning rental property, renting on airbnb, driving for Uber or Lyft, etc. In any of these cases, your business is considered a Sole Proprietorship unless you form a corporation of some sort.

---

When you apply for a business credit card as a sole proprietor, you can use your own name as your business name, use your own address and phone as the business' address and phone, and your social security number as the business' Tax ID / EIN. Alternatively, you can get a proper Tax ID / EIN from the IRS for free, in about a minute, through this website.

---

Is it OK to use business cards for personal expenses? Anecdotally, almost everyone I know uses business cards for personal expenses. That said, the terms in most business card applications state that you should use the card only for business use. Also, some consumer credit card protections do not apply to business cards. My advice: don't use the card for personal expenses if you're not comfortable doing so.
---
Get the same card again
With a single business it's possible to sign up for each Chase Ink card
and to earn a welcome bonus for each:
Ink Business Preferred
,
Ink Business Cash
,
Ink Business Unlimited
, and
Ink Business Premier
.
---
Similarly, if you have more than one business,
it's possible
to get the same Chase Ink card and signup bonus
for each business you own
.  This is true even though the application terms state otherwise: "
I understand that any new cardmember bonus offers for this product are not available to either current or previous cardmembers of this product who received a new cardmember bonus for this product in the last 24 months
."  Despite those terms,
it's very common for people to successfully sign up up for more than one of the same Ink card across multiple businesses
.
---
Watch out for 5/24
Chase's 5/24 Rule
: With most Chase credit cards, Chase will not approve your application if you have opened 5 or more cards with any bank in the past 24 months.  This is true for Chase business cards too: you won't be approved if you are over 5/24. That said, if you are under 5/24 and get approved for a Chase business card, that card won't add to your 5/24 count.
---
To determine your 5/24 status, see:
Easy Ways to Count Your 5/24 Status
. The easiest option is to track all of your cards for free with
Travel Freely
.
---
All of the Ink cards are subject to 5/24.  This means that you probably won't be approved if you've opened 5 or more cards across all banks within the past 24 months.  Fortunately, the Ink cards do not add to your 5/24 count.  That is, if you are approved, they will not hurt your chances of future approvals due to 5/24.
How to Apply
Application links can be found by following the "click here" links within these pages:
The first part of the application asks for personal info. Fill this out the same way you would fill out a consumer credit card application with your own name and home address, your income (not just your business income), etc.  For the question about your business title, answer "
owner
."  Next up is the business info section.  If you already have a well established business, then the answers should be straightforward. If you are just getting started with your business, below are examples of how to fill this out. These answers assume that you do not have any employees and you operate as a sole proprietorship (which is the most basic form of a business). Use your judgment to answer differently if the examples given don't match your circumstances:
Here are example answers for the business part of the application:
Legal business structure: Sole Proprietor
Business legal name: If you don't already have a business name, I recommend using your own name as the business name.
Desired business name on card: Again, this can be your own name if you don't have a business name to use.
Does your business use another name? No
Tax ID type: EIN (you can get an EIN quickly and for free from the IRS here) If you'd prefer to use your social security number as your tax ID, select SSN rather than EIN.
Is your business's physical address the same as your personal address? Yes
Number of employees: 0 (the instructions say to enter the number of employees you have, not including yourself)
Business phone number: Your phone number
Business established date: When did your business start? If you've been doing your business for years (selling stuff at yard sales, for example), it's fine to estimate the starting date.
Annual business revenue: $0 (or project an amount based on expected revenue)
Business category, Business type, Business sub-type: Pick whichever categories are closest to your business. For example, an aspiring author, artist, or musician might choose: "Arts, Entertainment, and Recreation" and "Independent Artists, Writers, Performers."
Estimated monthly spend: $3,000 (Use your judgement here. A higher number might lead to a larger credit line, but if it's too high it might negatively affect approval).
Keep records of your answers
In some cases Chase will ask to speak with you before approving your application. In those cases, they are likely to ask some of the same questions (annual business revenue, number of years in business, total gross income, etc.). Ideally you'll answer the same as you did on the application.
Check Application Status
After submitting your application, you can check status by calling the automated status line: (888) 338-2586
How to improve your chances of success
The following tips can help with approval, but none are guaranteed:
Sign up for a Chase business checking account
Use an EIN instead of your SSN when entering your Business Tax ID on the application
Do not call if your application goes to pending
Call if your application is denied
Below you'll find more info about each of the above suggestions:
Sign up for a Chase business checking account
Business checking accounts must be opened in-branch. At the end of the process, you are likely to receive pre-approved offers for business cards. Go for it. While pre-approval doesn't ensure final approval, I believe that in this case it does make it very likely.
Make sure to be prepared with necessary documentation and identification. Chase has a checklist here for sole proprietorships. Specifically pay attention to the section titled "Business Documentation". You'll see that in many cases you'll need an Assumed Name Certificate, often referred to as a DBA (Doing Business As). Usually, you can get the certificate by registering your business name with either your local or state government for a small fee.
Use an EIN instead of your SSN as the business Tax Identification Number
To apply for a business credit card, you'll need a business Tax Identification Number. Sole Proprietors can use their own social security number as the business Tax ID or they can use their company's EIN. While either will work, it can't hurt to have an EIN and may help give your business more credibility. You can sign up for an EIN, for free, from the IRS: Apply-for-an-Employer-Identification-Number-(EIN)-Online.
Do not call if your application goes to pending
When applications go to pending, people frequently find that they get approved without calling. When people do call, they may get tough analysts who deny the application.
The approval process goes through up to 3 "gates":
Instant Approval (this is rare with Ink cards)
Automatic Approval, sent by mail (may take several weeks)
Analyst Phone Approval
If you're not instantly approved, then calling bypasses gate 2 and may reduce your overall chance of approval. Instead, I recommend waiting to get a letter in the mail. Hopefully it will say "congratulations".
Of course, if Chase contacts you asking for more information then you absolutely should talk to them on the phone. In some cases they may simply need more information about you or your business before your application can go through the next review stage.
Call if you are denied (and call again)
If your application is outright denied (either instantly or by mail), then call Chase's business reconsideration number, which is open Monday through Friday during business hours. There are many cases where analysts have overturned denials over the phone.  Up-to-date reconsideration phone numbers can be found here.
The analyst will likely ask a lot of questions. Make sure your answers match your application. Also, if you have multiple Chase business cards, make sure to let the analyst know that you don't need Chase to extend you more credit. Tell them that you are willing to move available credit from another card or to cancel another card if necessary. Be prepared to answer financial questions about your business. Be prepared to answer questions about why you want the card and how you expect to use it. There is absolutely nothing wrong with saying that you were attracted by the welcome bonus and by the 5X spend categories (for example).
If the analyst doesn't approve your application, call again. Many people have had luck simply calling a few times until the reached an analyst willing to take a chance on their business.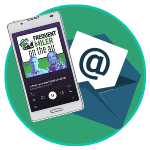 Want to learn more about miles and points?
Subscribe to email updates
 or check out 
our podcast
 on your favorite podcast platform.