Update 3/27/23: Just a quick reminder that the affected Hyatt properties will be changing categories on March 28, 2023. That means there's only a few hour left to lock in the lower pricing. Operators are standing by.
~
World of Hyatt has released a list of all the category changes they'll be making for 2023 and overall, it's not a pretty sight.
There are some bright spots. On balance, award redemptions outside of the US will go down and there'll be more properties at which you can redeem category 1-4 free night certificates.
The negative changes outweigh the good though. On balance, award pricing in the US will be hiked quite sharply, fans of category 1 properties will have fewer locations to choose from and there's a net 17 property loss where category 1-7 certificates can be used.
You can find the full list of Hyatt category changes here. These changes will be taking effect on March 28, 2023. If you have any existing reservations for properties that will be decreasing in price, Hyatt will proactively provide a points refund for the difference. If you have a reservation at a hotel that'll be increasing in price, the cost of your existing reservation will be honored.
We'll have a more in-depth analysis of these changes in the coming days, but here are some of the highlights and lowlights.
Category 1-4 free night certificates
33 hotels worldwide will be moving down a category to category 4, while 15 will be increasing to category 5. That means there's a net gain of 18 properties where you can use category 1-4 free night certificates which, in theory, is great news.
The news isn't so good if you want to use those domestically though. 7 hotels in the US are increasing in price, including the Hyatt Place Moab (which was category 2 only a couple of years ago), the Eliza Jane in New Orleans, Chicago Athletic Association and the Andaz San Diego. Only 3 properties are dropping to category 4, making this a net loss in the US of 4 hotels. One silver lining is that the Thompson Washington D.C. will be one of the hotels dropping to category 4.
Category 1 properties
For anyone (myself included) who likes stretching their points by booking category 1 hotels, you'll soon have fewer options. 32 hotels will be going up from category 1 to 2, while only 13 will be going down from category 2 to 1 – a net decrease of 19 hotels.
Once again, US properties are getting hit disproportionately hard. Only 9 hotels will be decreasing to category 1, while 24 will increase from category 1 to 2, meaning 15 fewer properties in the US will be priced at the cheapest level.
Category 7 properties
When earning 60 elite night credits with World of Hyatt, you get a category 1-7 free night certificates. Unlike with the category 1-4 certificates, from March 28 you'll have fewer hotels where you can redeem the category 1-7 certificates.
That's because 28 hotels will be going up from category 7 to 8, while only 11 hotels will be making the journey in the other direction, thereby leading to a net decrease of 17 properties where the free night certificates can be used.
There are many notable properties going up in price, many of which Greg has stayed at and written reviews for, including three hotels in California – Alila Marea Beach Resort Encinitas, Carmel Valley Ranch and Hyatt Carmel Highlands – along with Park Hyatt Beaver Creek Resort and Spa and Wentworth Mansion.
All-Inclusives
Possibly the hardest hit collection of properties are all-inclusives. 46 of them will cost more for award nights, with a grand total of zero going down in price. Some of the increases are particularly harsh, with 8 of them jumping two categories and one of them – Secrets Impression Moxché – leaping three categories from C to F. That means the standard award pricing will go up from 25,000 points per night to a whopping 50,000 points per night.
Additional Thoughts
Greg ran some numbers and found that in the Americas, prices are increasing by 20%. The rest of the world is actually seeing a decrease in award pricing by 5%, so if your travel plans lie outside of the Americas, these changes could benefit you.
What these category changes could hide is a stealth devaluation. Even if properties haven't changed categories, they could reduce how many nights are priced at the off-peak level or increase how many are priced at the peak level.
Spreadsheet With Changes
Speaking of Greg running the numbers, he created a spreadsheet listing all the category changes and added filters to play around with the data. If you'd like it see all of the changes in an easy to sort and filter format, you can access that spreadsheet here. It'll make you a copy of the sheet so that you can use the filters without it impacting or being impacted by other people doing the same thing.
Next Steps
If you were planning any travel over the course of the next year where Hyatt might meet your accommodation needs, be sure to check the list of category changes and lock in reservations at any of the hotels going up in price.
Your Thoughts
What do you make of these category changes? Will it have an impact on whether you apply for or keep the Hyatt credit card with its category 1-4 free night certificate, or whether to put $15k spend on the card for an additional free night cert? Let us know in the comments below.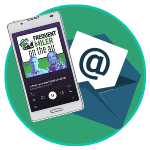 Want to learn more about miles and points?
Subscribe to email updates
 or check out 
our podcast
 on your favorite podcast platform.