Early last week, Marriott announced its acquisition of Starwood Hotels and Resorts.  And, even though Marriott says that they will preserve the best of both loyalty programs, I'm not too optimistic.  Mergers like these usually lead to what is best (or thought to be best) for stockholders, not for customers.  I've covered a couple angles of the deal already:
Surprisingly, one awesome benefit of the merger surfaced late last week.  Hyatt decided to proactively swoop up disillusioned customers of other chains by offering Diamond status to anyone with mid to top tier status with Marriott, SPG, Hilton, or IHG.  They started the firestorm last Thursday with a single tweet:
Soon, they were slammed left and right with DMs (Twitter Direct Messages), and they started redirecting people to email.  The procedure for getting matched to Diamond status then became this:
Email goldpassport@hyatt.com with a screen shot showing at least 1 stay within the last 12 months as well as your status with the competitor.
People who submitted their qualifications right away reported receiving Hyatt Diamond status through February 2017.  Those who submitted later, had to wait longer for replies (and, at the time of writing this, many are still waiting, including my wife).  Also, as found in the comments of this Miles to Memories post, it appears that Hyatt stopped matching mid-tier elites (and even some top tier elites!) to Hyatt Diamond and started offering Platinum status instead.  For those who are not familiar: Hyatt Platinum status is almost worthless whereas their next level, Diamond, is about as good as status gets.
At this point, It's unclear how long the status match will be offered, and its unclear exactly which levels of status with competing chains are required.  If you want to try to get matched, it can't hurt to send an email to goldpassport@hyatt.com with a screen shot of your elite status with another chain (ideally top tier) and at least 1 stay in the past 12 months.
Why Hyatt Diamond status is great
Here is a list of my favorite Hyatt Diamond benefits, with a brief comment about each:
Club lounge / full breakfast
Hyatt says: "Receive exclusive access to the Regency Club or Grand Club lounge featuring complimentary continental breakfast and evening hors d'oeuvres. Enjoy daily complimentary full breakfast in hotels without a club lounge."
My take: The lounge / breakfast benefit is my personal favorite.  Free breakfast at high end hotels can be incredibly valuable.  At the Park Hyatt Vendome, for example, Diamond guests are allowed free breakfast in the restaurant or free room service breakfast up to 50 Euro per person.  Since there were three of us in our suite, we ordered 150 Euro worth of breakfast each day.  Shown below, is part of one morning's breakfast:
Regency Club and Grand Club access can be wonderful too.  Not all clubs are perfect, but there are some really nice ones.  And, often the evening hors d'oeuvres are substantial enough to double as dinner.  Recently, for example, I spent a night at the Grand Hyatt New York.  The outdoor patio was beautiful:
And the evening spread was really good:
The only thing I didn't like was how incredibly crowded the lounge became at breakfast time.  And, unfortunately, with status matches being given out easily, that problem may just get worse.
Suite upgrade
Hyatt says: Treat yourself to a suite upgrade at the time of reservation four times annually on eligible paid nights.
My take: This is a great benefit for those who highly value suites.  If you can get a good paid rate for a stay, or if the points + cash rate is available, then you can book the cheapest room available and use this benefit to upgrade to a one-bedroom suite (subject to suite availability, of course).  A single upgrade can be used to upgrade up to 7 consecutive nights.  I see this as a terrific option when traveling with family members since it gives you much more room to spread out.  When deciding whether to use these upgrades, though, compare against the price in points to book the suite directly.  In some cases, the latter approach offers better value.  For example, we used points to book a suite at the Andaz Maui since Points + Cash rates were not available, and individual room rates were close to $1,000 per night at the time we visited:
Note that some properties do not allow suite upgrades: Park Hyatt Beaver Creek Resort , Park Hyatt Maldives Hadahaa, Park Hyatt Sydney, Andaz Tokyo, Hyatt Regency Kyoto, Hyatt Regency Phuket Resort, Hyatt Regency Tulsa, Hyatt Regency Wichita, Hyatt Paris Madeleine, Hyatt Herald Square, Hyatt Key West Resort and Spa, Hyatt Manila City of Dreams, Hyatt Santa Barbara, Hyatt Residence Club resorts, Hyatt Place and Hyatt House hotels Hyatt Residence Club properties or M life resorts.
Welcome gift
Hyatt says: Receive a special welcome point bonus or food and beverage amenity during each stay. Welcome amenity consists of the following: at Park Hyatt, Grand Hyatt, Hyatt Regency and Hyatt properties in the U.S., Canada and the Caribbean; a choice of 1,000 bonus points or Food and Beverage option; at Park Hyatt, Grand Hyatt, Hyatt Regency and Hyatt properties outside of U.S., Canada and Caribbean; a choice of 1,000 bonus points or a Food and Beverage amenity will be provided; at Andaz hotels worldwide; a choice of 1,000 bonus points or a locally inspired amenity; at Hyatt Zilara and Hyatt Ziva hotels worldwide 1,000 bonus points will be awarded; at Hyatt Place a choice of 500 bonus points or a complimentary beverage; at Hyatt House properties a choice of 500 bonus points or $5 credit in the Guest Market; at Hyatt Residence Club Resorts 500 bonus points will be awarded.
My take: Whether choosing points or a food and drink amenity, it's always nice to get a welcome gift!  My wife and I often opt for a bottle of wine and cheese and crackers, or similar, if we know that we'll have a chance to enjoy it.
4pm late check out
Hyatt says: Extend your stay until 4:00 p.m. with a late check out request. Subject to availability at Hyatt resorts and casinos. Not available at Hyatt Residence Club resorts.
My take: I love this benefit.  A 4 p.m. check-out makes it easier to enjoy the last day of vacation when you have a late flight.  It's late enough to spend time at the beach, pool, or whatever, and still shower in your room before packing up to leave.
United Club passes
Hyatt says: Enjoy two complimentary one-time-use United Club passes annually
My take: Nice little extra perk. Just remember to bring those passes along when flying United!
Why some are unhappy with the status match offer
Most people with Hyatt Diamond status have that status because they completed the required 25 stays or 50 nights within a calendar year.  Those who did so must be extremely frustrated to see many people being given status outright without doing anything other than sending an email.  But, does the swelling of Diamond ranks decrease the value to existing elites?  Let's look at each top Diamond benefit:
Club lounge / full breakfast: Potential big negative impact to lounge crowdedness.  I doubt that there will be any measurable impact to the free restaurant breakfast benefit in those hotels without a club lounge.
Suite upgrade: Potential negative impact on suite availability for popular hotels during high season
Welcome gift: No impact
4pm late checkout: No impact
United Club passes: No impact
The good news is that most Diamond benefits should be just as good as before despite there being many newly minted Diamond elites.  That said, club lounges may be more crowded than before and, in some cases, suite upgrades may be tougher to get.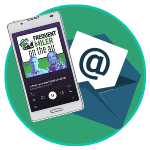 Want to learn more about miles and points?
Subscribe to email updates
 or check out 
our podcast
 on your favorite podcast platform.