Hotel chains frequently launch new brands and Hyatt has announced details of a new extended stay brand they're introducing called Hyatt Studios.
Construction on the first Hyatt Studios properties is due to begin in 2023, with the first hotel being expected to open in 2024.
Ben at One Mile At A Time has written a post sharing why he thinks this brand is boring, but as someone in one of the demographics targeted by this new brand, I'm somewhat excited by the prospect of this new brand.
You can read the full press release of this new brand here. Here's my take on Hyatt Studios with both the positives and negatives for these future properties, along with some unknown features we'll need to wait for more information on.
Positives of Hyatt Studios
Kitchens
One of the best features of Hyatt Studios is that every room will have a kitchen. Hyatt is highlighting the fact that every kitchen will feature a multi-function convection microwave, but based on the renderings it looks like there'll also be a double stove top, full-size fridge-freezer and dishwasher.
That's exciting to me because it would make Hyatt Studios the only Hyatt brand that has a kitchen in every single room. While many rooms at Hyatt Houses have a kitchen, most Hyatt Houses also have base level Den Guest Rooms that only feature a mini fridge and microwave rather than a full kitchen setup.
Hyatt Houses are inconsistent too with regards to which type of room is bookable with points. Some you can only book into a Den Guest Room, others you can book a studio suite with a kitchen while others you can book straight into a one bedroom suite with a kitchen for the standard number of points. That level of inconsistency can be a little frustrating at times as it means you have to click through to each Hyatt House's search results to have any sense as to what you can expect. In some areas (e.g. Dallas/Fort Worth, Raleigh/Durham, Washington D.C., etc.) there are numerous Hyatt Houses, each of which can have a different setup for what they allow to be booked with points.
Provided the renderings are accurate, another feature I'm liking the look of is that they'll be providing four place settings in suites. A pet peeve of mine when staying at similar brands like Candlewood Suites is that many only provide two plates, two dishes, two knives and forks, etc. That means you have to either wash those items by hand after every meal or run the dishwasher 2-3 times a day. We're traveling with a portable kitchen on our road trip which has four place settings and so it's less of an issue for us, but if I was a regular person staying at one of these extended stay brands, having four place settings is far more convenient.
One of the points Ben made in his post at OMAAT saying why he thought Hyatt Studios will be boring is as follows:
Frankly many extended stay brands confuse me; what percent of guests really need a full size fridge, when there are limits to what you can really cook and prepare in the room?
Speaking as someone who lives in hotels and Airbnbs, I'd imagine a large percentage of people staying in extended stay brands like Hyatt Studios do need a full-size fridge. For example, at the time of writing this post we're staying for a week at an Airbnb in Kansas City, MO. Here's a look at our fridge; it's a similar thing when staying in extended stay hotel brands:
When you're actually living in a hotel for a week or more and are preparing your own meals, it's not hard to make good use of a fridge-freezer; even more so if you're staying somewhere for a month or more. When staying at the Staybridge Suites Hot Springs, AR last month (one of IHG's extended stay brands), I got chatting to some guys who were construction workers. They were all there for 30-60 days on a project, while other people we've met at extended stay properties have been staying at them for a month or more while relocating and waiting to close on a house, deciding on a neighborhood to live in, etc. Having a full-size fridge-freezer makes it much easier to prepare meals at "home", especially with a double stove top and – in the case of Hyatt Studios rooms – a multi-function convection microwave. It's not specifically addressed in the press release, but the rendering showing the double stove top suggests there'll be pots and pans in the kitchen too, so there's no reason people can't make regular meals there rather than having to rely solely on microwave meals.
(Hopefully) Better Construction
Perhaps I should put this in the "Unknowns" section further down, but I hopefully don't have misplaced faith in Hyatt here. Something noticeable at many Candlewood Suites (one of IHG's brands) properties that we've stayed at is how thin their floors seem to be. If you're not on the top floor of the hotel, there's a good chance you'll hear the people above you walking/stomping around.
That's not ideal in any situation, but might not be too noticeable for the average person. However, we travel with our pup and the terrier part of her greatly dislikes when there are sounds above us like that – she also hated the squirrels that ran across the metal roof of the home we used to own.
Hyatt Houses and Hyatt Places seem to have much better construction though and as a result we rarely hear people in the room above us when staying at those brands. I'm therefore hopeful that Hyatt Studios will be similar, but the hardwood (or faux wood) floors might mean there's more noise from those above you than if they had carpeted floors.
Potentially Easier To Earn Globalist Status
With more new properties in the pipeline, that increases the likelihood that there'll be a Hyatt property somewhere that you want to stay which in turn can make it easier to rack up elite night credits towards Globalist status.
That'll be particularly easy for people booking extended stays. If you need to stay somewhere for a month, having a Hyatt Studios property could be a great option if there previously wasn't a Hyatt House there, or if there was an existing Hyatt House but which charged far more for a suite with a kitchen. That month's worth of elite night credits would earn you Explorist status as well as the 20 and 30 night Milestone Rewards along the way. If you need to stay somewhere for two months, you'd get Globalist status locked up with that one stay.
Brand Explorer
Another benefit of a new Hyatt brand is that it means there's a new brand that can count towards your Brand Explorer earnings.
As a reminder, Brand Explorer is a fun feature that I wish more hotel chains copied (I'm particularly looking at you Marriott). For every five of Hyatt's brands you stay at, you earn a category 1-4 free night certificate. Some of their brands can be hard to get, especially if you're not planning on staying at any of their all-inclusive brands, so Hyatt Studios could be a much easier way to get closer to another free night cert.
Negatives of Hyatt Studios
While there's a lot I like about the concept of Hyatt Studios, there are some potential negatives.
Grab & Go Breakfast
This is another category that perhaps should go in the "Unknowns" section further down because we don't know exactly what the Grab & Go breakfast options will look like. However, I don't think I've ever been impressed with any Grab & Go breakfasts provided by hotels, so I don't have high hopes for the Hyatt Studios breakfast options, but I'd love to be proven to be too pessimistic. I'm picturing breakfast sandwiches, pastries, cereal boxes, yogurts, etc., whereas I much prefer Hyatt House and Hyatt Place buffet options with several hot items, fresh cut fruit, etc.
It certainly wouldn't be a deal killer seeing as we'd have a kitchen to prepare our own breakfast in if we didn't like the hotel's options, but hopefully their breakfast will be better than expected seeing as they're targeting the "high-end guest" market. One way they could partially win me over is if they provide cartons of milk; I only need milk for a couple of cups of tea a day, so those small cartons are ideal for me rather than having to buy a half gallon that'll go to waste.
Not Much Storage
Considering they're going for high-end extended stay guests, I'm surprised that the room renderings suggest that there'll be very little storage space.
Based on the zoomed in image above, it looks like there won't be a dresser, just an Ikea-esque unit containing a couple of extremely narrow railings to hang your clothes on and some smaller cubby holes. If that really is all the storage space you'll have, that's a big negative for me and means the room designers could learn a lesson from TownePlace Suites (one of Marriott's extended stay brands) which have a ton of smart storage solutions. I'm always very impressed with how much storage they manage to fit in the studio suites at TownePlace Suites properties.
No Coffee Table
It looks like they've decided to not provide a coffee table in the studio suites, instead opting for two small ottomans. I guess that could be good or bad depending on your preference, but I would've preferred a larger coffee table.
Having said that, it looks like the desk in the room will be on wheels, so that can presumably be rolled over to the couch if you want to use it as a dinner table.
Size of Suite
The suites are due to be 339 sq ft which isn't terrible and is comparable to the size of studio suites at brands like Home2Suites (Hilton) and Candlewood Suites (IHG). However, that's still not very much space when you're staying somewhere for longer than a week, especially for their targeted high-end guests.
We've also confirmed with our Hyatt rep that there won't be any one or two bedroom suites at any of these properties – they'll strictly be studio suites. The lack of any suites with a separate living room and bedroom is a downside for us too.
Unknowns of Hyatt Suites
Pet Policy
Pretty much all extended stay hotel brands allow dogs (and sometimes cats) to stay there. I'd expect Hyatt Studios will be the same, especially considering most Hyatt House and Hyatt Place properties are pet-friendly. That's not addressed in the press release, so we'll have to wait and see what those policies will be.
Category Levels
Most category 1 and 2 Hyatt properties, in the US at least, are Hyatt Houses and Hyatt Places. It'll therefore be interesting to see how Hyatt prices these new Hyatt Studios properties. I'm picturing them mostly being category 1-3, but with some of the hotels being more expensive based on their location.
Point Earnings
Most hotel chains penalize you on paid stays at their extended stay brands by only offering half the number of points per dollar that they offer at their other brands. For example, Marriott, IHG and Hilton all offer 10 points per dollar on paid stays except for the following brands where they only offer 5 points per dollar:
Marriott

TownePlace Suites
Residence Inn
Element
Homes & Villas
Protea Hotels (not an extended stay brand)
Marriott Executive Apartments (only earns 2.5 points per dollar)

IHG

Candlewood Suites
Staybridge Suites

Hilton

Home2 Suites
Tru (not an extended stay brand)
I'm hoping Hyatt doesn't follow their lead and offer reduced earning multiples for Hyatt Studios compared to all their other brands. Hyatt currently offers 5 points per dollar on all their brands, so if they did copy the other chains then Hyatt Studios would only earn 2.5 points per dollar. Again, this is an unknown right now, but would be a bad precedent if that came to fruition.
Final Thoughts
While the renderings of what Hyatt Studios will look like aren't what I'd call inspiring and suites look like they'll be lacking in some ways, I'm nonetheless looking forward to the introduction of this new brand. It'll be great knowing that you'll have a full kitchen when staying at a Hyatt Studios property no matter which room type you book into – if there are even multiple room types beyond bed setup. These will be brand new properties which means an increase in the overall Hyatt portfolio and it'll be another brand you can earn towards your next Brand Explorer free night certificates.
Your Thoughts
Am I the only one who's somewhat excited about this new brand, or are you yawning along with Ben at One Mile At A Time? Let us know in the comments below.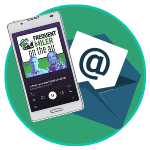 Want to learn more about miles and points?
Subscribe to email updates
 or check out 
our podcast
 on your favorite podcast platform.