Update 3/29/22: This award sale now seems to be available for all IHG Rewards members, even if you don't have one of their credit cards.
However, before rushing to cancel and rebook any existing reservations you might have, be sure to price out the new award cost with the 20% discount. Seeing as IHG uses dynamic pricing, the cost of your award nights might have increased since you originally booked them.
For example, we have a two night stay booked at a Holiday Inn in a couple of weeks. When making that reservation back in January, it cost 22,000 IHG Rewards points per night. They're now charging 31,500 points per night, so with the 20% discount it'd cost 25,200 points, thereby not being worth cancelling and rebooking.
Here's the original post about this IHG award sale promotion.
~
IHG Rewards has announced an award sale starting March 22nd that's almost identical to the one they ran at the end of January. It will provide 20% off on all award bookings from 1-3 nights systemwide for stays between 3/22 and 5/25, but will not be able to be combined with the 4th-Night Free benefit that comes from the IHG Traveler's Card and the IHG Premier Card.
There will be early access to the sale exclusively for IHG credit cardholders on 3/22, but after a couple of days it will expand to all IHG Rewards members.
Last time, the discount made quite a few IHG properties bookable with free night certificates that would otherwise have cost more than 40,000 points. I would imagine it will operate the same way this time, except possibly with the additional benefit of the new IHG Premier Card changes.
The Deal
Save 20% on IHG award (points and points + cash) for stays lasting 1-3 nights.
Starts 3/22/22
Key Terms
This discount offer ("Offer") is available to those IHG® Rewards members who have a Chase IHG® Rewards credit card and who have been granted access to the discount when booking a Reward Night at a participating hotel through an official IHG online reservations site while signed in to their IHG® Rewards account.
The Offer is for a 20% discount off the number of points needed to book a stay using points only. If using Points & Cash, the 20% discount will be applied to the cash portion of each available option.
Only those Reward Nights booked between 3/22/2022 and 4/5/2022 for stays during the period from 3/22/2022 through 5/25/2022 qualify for the Offer.
The Offer is not available to use along with the "Fourth Reward Night Free" cardmember benefit when booking a stay of 4 or more consecutive Reward Nights.
The Offer will be applied for eligible cardmembers booking 3 or fewer consecutive Reward Nights.
This offer is not from Chase.
Chase is not responsible for the provision of, or failure to provide, the stated benefits and services.
Quick Thoughts
Again, this appears to be exactly the same promotion as the one that IHG ran in January. This time, it's a longer window to book and provides a very good discount for shorter stays. There are a couple of useful tidbits to remember with this promotion:
Although you can't stack with the 4th Night Free benefit, you CAN stack with the 10% back on points bookings available to those who have the old IHG Select card.  This effectively adds up to 28% off all stays, as the the first 20% will come off with the discount and 10% of the remaining points balance will be refunded.
This does stack with the IHG 40K certificates that are awarded annually to holders of the Select and the Premier cards.  This means that you can use those certificates for any property that costs up to 50,000 points before the discount.  Last time, we wondered if IHG would raise award prices across the board before the promotion launched to blunt the discount, but that didn't happen.
On March 24th, smack dab in the middle of this sale, the changes that IHG announced for IHG Premier will take effect.  The most salient change will be the ability to "top up" the 40k certificates with additional points.  So, a cardholder will be able to book a property that costs more than 40K points by simply paying the additional points cost.  By itself, I'm very excited by this change, and it makes this sale much more exciting.  Assuming that the changes roll out in time (which is a big assumption), you'll get to apply that 40K cert to any property in the world with a 20% discount.  So, for instance, a 60K property should be bookable with a 40K free night cert + 8,000 additional points (after the 12 K discount from the sale).  This could be VERY powerful.
This sale doesn't start until next Tuesday, so it's worth holding out on prospective booking until then.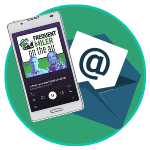 Want to learn more about miles and points?
Subscribe to email updates
 or check out 
our podcast
 on your favorite podcast platform.