Greg manufactures Delta Diamond status every year and loves it. I do like elite status in general — I've written quite a bit lately about matching around and around to keep elite status in a number of programs. But personally, I've never valued airline elite status much at all. Internationally, I'm usually flying business class on an award ticket (which means I get benefits like lounge access, priority check-in, a good seat, etc). Domestically, I fly Southwest more than anything else due to 4 continuous years of Companion Pass status between my wife and I. Thus, airline elite status hasn't held much appeal to me. But what if the bar were lower? Now that Hyatt and American Airlines have a partnership, I have an opportunity to go for entry-level American Airlines Gold / oneworld Ruby status through January 2021 with a pretty easy offer. Should I go for it? I'm still not convinced.
Hyatt Explorist offer for AA Gold status
Stephen reported last week on the fact that thanks to the reciprocal benefits between Hyatt and American Airlines, some (many?) Hyatt elite members now have the opportunity for a fast-track to American Airlines status.
I am a Hyatt Explorist member, which I have courtesy of a match from M Life Gold (which I have courtesy of a match from Hyatt Explorist — you get the picture on that). Since I understood these AA status matches to be targeted, I was pleasantly surprised to be targeted despite relatively light Hyatt activity ever since the change that eliminated a stay-based method of qualifying for status. Upon announcement of the combined program, I received an email mentioning that I would be eligible for an elite status challenge once I linked accounts (note that you'll need to link your World of Hyatt and AAdvantage accounts and then wait a day or two for your offer to show up under the "promotions" tab in your American Airlines AAdvantage account).
My offer was for American Airlines Gold status. Here are the details:
Get free Gold status

Register by Sep 30, 2019
Take your World of Hyatt Explorist status to the next level and enjoy free AAdvantage® Gold status for 3 months after you register.
Keep your AAdvantage® Gold status through January 31, 2021 by earning the required Elite Qualifying Dollars (EQDs) and either the required Elite Qualifying Miles (EQMs) or Elite Qualifying Segments (EQSs) between the date you register and the date 3 months after you register:

$1,000 EQDs and either 7,000 EQMs or 8 EQSs

Rules: Qualifying EQDs, EQMs and EQSs to extend status are earned when you fly on eligible tickets for flights operated by American Airlines or marketed by American, American Eagle®, British Airways, Finnair, Iberia and Japan Airlines.
Compare that offer with the usual requirements for earning American Airlines Gold status:
30,000 EQMs or 30 EQSs
$3,000 EQDs
I'll probably never hit a year with $3,000 in paid travel on American Airlines, so the traditional path to status is a no-go for me. On the other hand, a thousand dollars in flights is fairly doable. I'd probably have to overpay for a flight or two and/or buy a flight when I would ordinarily redeem for an award ticket, but with three or four round trips, I'd probably hit $1K. Being based in a small market, three or four round trips also means I would easily hit 8 segments as it takes me a minimum of 2 segments to get just about anywhere.
In the coming months, we have FM to Go events scheduled in Minneapolis and the Bay Area. While I had assumed I would fly award tickets to those destinations, I could fly on paid tickets. Based on a quick look at fares on the days I'd need to fly, I could pick up about $650 EQDs and 7 EQSs with those two events alone (neither trip would be a simple round trip for me due to other surrounding travel plans). Of course, my wife intends to travel with me on those trips — so that's really a cost of about $1300 for me, assuming I can't get her award tickets on the same flights. That excites me a little less (and less yet when I consider how poor my AA track record is over the past 2 years in terms of delays / cancellations / misconnects).
Still, my natural flying needs would put me within $350 and 1 segment of Gold status for about a year and a half. People who are otherwise considered to be rational humans have been known to do crazier things than a single $350 flight in the name of chasing airline elite status — hang around in frequent flyer circles and you'll hear some doozies about end-of-year mileage runs.
So it's gotta be worth spending an extra $350 on something in order to secure AA Gold status, right?
Let's take a look at the key benefits of AA Gold status to double check:
Benefits of AAdvantage® Gold status include:

Complimentary upgrades on flights 500 miles or less within North America (confirmed as early as 24 hours before departure)
Priority check-in, security and boarding
7 award miles/U.S. dollar (40% bonus)
Complimentary access to Preferred seats
1 free checked bag
oneworld® Ruby℠ status on partner airlines
A quick look at each benefit:
Complimentary upgrades: Who doesn't like a free upgrade now and then? This one provides free upgrades on flights 500 miles or less within North America. In fairness, most of the AA flights I've taken that are less than 500 miles long don't have much to offer in terms of upgrades. Maybe I'd be able to take advantage of this a couple of times per year on some routes, though I'm honestly not even sure what an upgrade would look like on my preferred routes. An exit row? I really don't feel like I can value these at all even though they might be nice now and then.
Priority check-in, security, and boarding: This is actually one elite status benefit that I value. While it's easy to get priority boarding via a credit card, priority check-in and security can save a lot of time. In the past 15 years, I've only missed two flights (not counting missed connections), but in those two instances I arrived at the airport 2 hours and 3 hours ahead of time and still didn't make it through the check-in line fast enough to make my flight. I'd be happy with priority check-in just for the decrease in stress on travel day. If I could pay for priority check-in and security for a year, I'd probably be willing to fork over a hundred bucks ($100).
7 award miles / US dollar: I already said that I don't spend that much on paid flights. Even if I assume I'll spend the full $3,000 per year on flights that is ordinarily required for Gold status, we're taking about an extra 6,000 AA miles over the miles earned by a member with no status. That's not nothing, but neither is it much. Based on our Reasonable Redemption Values, these miles are worth about $85. However, I don't think I'll actually earn that many — so I'd more realistically value this benefit around $20.
Complimentary access to preferred seats: This is probably my second-favorite benefit of status behind priority check-in. I believe that these "preferred" seats are usually seats near the front of the cabin. Flying to/from a small airport, we're often faced with tight connections. While my wife ordinarily prefers to sit near the back of the cabin, our full-out sprint through the Denver airport the other day – her with a sleeping baby flopping on her shoulder and me with a stroller in one hand and a rolling bag-topped-with-a-bag in the other and a backpack strapped to my back — might have convinced her that sitting near the front could have been preferable after all. I'd take better odds / less running and be happy with it. I'd probably be willing to pay $50 per year for this.
1 free checked bag: Meh. One can get this with most of the AA credit cards. I guess if you don't want to carry one of the credit cards, this one is worth the $95 you save by not paying one of those annual fees. On the other hand, I have so many cards that reimburse incidental fees that I can't really put monetary value on a free checked bag anymore.
oneworld Ruby status: This one gets you business class priority check-in, preferred or pre-reserved seating, and waitlist and standby priority. I'm again happy with priority check-in and preferred seating. However, the vast majority of my international travel is in business or first class, so I already have access to those benefits thanks to my award tickets. If I traveled within Europe more often (where it's typically not worth flying business class), I think I might value this one a bit more. However, I just don't often fly on oneworld flights where I don't already have these benefits.
So far, I'm only at about $170 in value.
However, AA is missing the chance to market two more benefits of Gold status that I think are worth considering:
AAdvantage Award Processing Fee Waived: This means no $75 close-in booking fee
Complimentary same-day standby
Truth be told, I probably wouldn't use same-day standby as I'm usually traveling with my wife and she wouldn't enjoy wondering whether or not we'll have seats together. However, that benefit certainly may be more valuable to other folks, especially since it means you can book a cheap (unideal) flight and have a chance to change to the flight you really wanted for free. I'm not going to value this since I won't use it, but others probably would place some value here.
I certainly would have to value waiving the $75 close-in booking fee as that would be really nice for me. I'm often planning travel within 21 days of departure and that means I am often looking at using British Airways Avios or Iberia Avios for travel on American Airlines, even when it sometimes means paying more miles since I avoid the $75 close-in fee with those programs.
Being able to avoid the fee on close-in booking would mean I'd be able to use AAdvantage miles a few more times per year and that I'd be better positioned to take advantage of reduced-mileage awards. I think I'd use this benefit at least twice a year, which is providing a $150 value. However, realistically, I'm not paying that $150 right now, so I can't really calculate the value at $150. I guess I'd pay a $40 close-in booking fee if that's what American charged. Considering that twice, I'd value this benefit at around $80.
Adding that $80 with the $170 from earlier puts me at around $250 in value. Unfortunately, that's still well below the $350 I'd have to spend to get myself to AA Gold status. If I were really looking to stretch for a reason to do the challenge, it might be to position myself to status match with some other airline. In my case, I'd always be happy to have Alaska Airlines elite status, and I could likely match AA Gold status to Alaska MVP status for greater mileage earning on Alaska and partner flights. However, at the moment, I don't have a need for that. While having AA Gold status for a year and a half would give me plenty of time to choose an Alaska match on my own timeline, I just don't think it's worth pouring extra money into this challenge for the hope of maybe matching to a status I only "might" want/need.
Bottom line
When I saw the ability to get instant American Airlines status, I'll admit that I got a little excited. Free status sounded nice. Furthermore, the bar appears to be set really low in terms of earning continued status until early 2021. However, even at very low qualification standards, I'm just not interested enough in airline elite status. The perks aren't worth enough to me to justify my own little mini "mileage-run" of a single $350+ segment. I'll reserve the right to change my mind if my travel schedule changes significantly, but as of now I think I'm going to take a hard pass on the Hyatt / AAdvantage status match and challenge.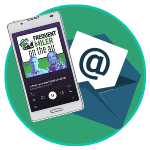 Want to learn more about miles and points?
Subscribe to email updates
 or check out 
our podcast
 on your favorite podcast platform.