Many ultra premium cards come with keeper features — those killer benefits that make the cards worth having and holding. But there is often an argument to be made against keeping those cards forever and ever, so this week on Frequent Miler on the Air we take turns playing matchmaker or the anti-cupid: we pick a card, one of us talks about one or two keeper features and the other rebuts with the reason that card isn't a keeper.
Elsewhere on the blog this week, read our beginner's guide for booking partner awards, find out how Greg's Global Upgrade to Premium Select went, learn how you can still see the Virgin Atlantic monthly calendar view and more.

00:50 Giant Mailbag
5:13 What crazy thing…..double feature! First up: Virgin Atlantic takes away calendar view (but we've got ya covered)
8:03 What crazy thing…did Germany do this week?
11:22 Mattress running the numbers: Is the 50% transfer bonus from Chase to Marriott a good deal?
18:20 Main Event: Keeper features of ultra premium cards
39:01 Question of the Week: Is it worth spending toward Delta elite status to get my family upgraded? 
Subscribe to our podcast
We publish Frequent Miler on the Air each week in both video form (above) and as an audio podcast. People love listening to the podcast while driving, working-out, etc. Please check it out and subscribe. Our podcast is available on all popular podcast platforms, including Apple Podcasts, Spotify, and many more.
Alternatively, you can listen to the podcast online here.
This week at Frequent Miler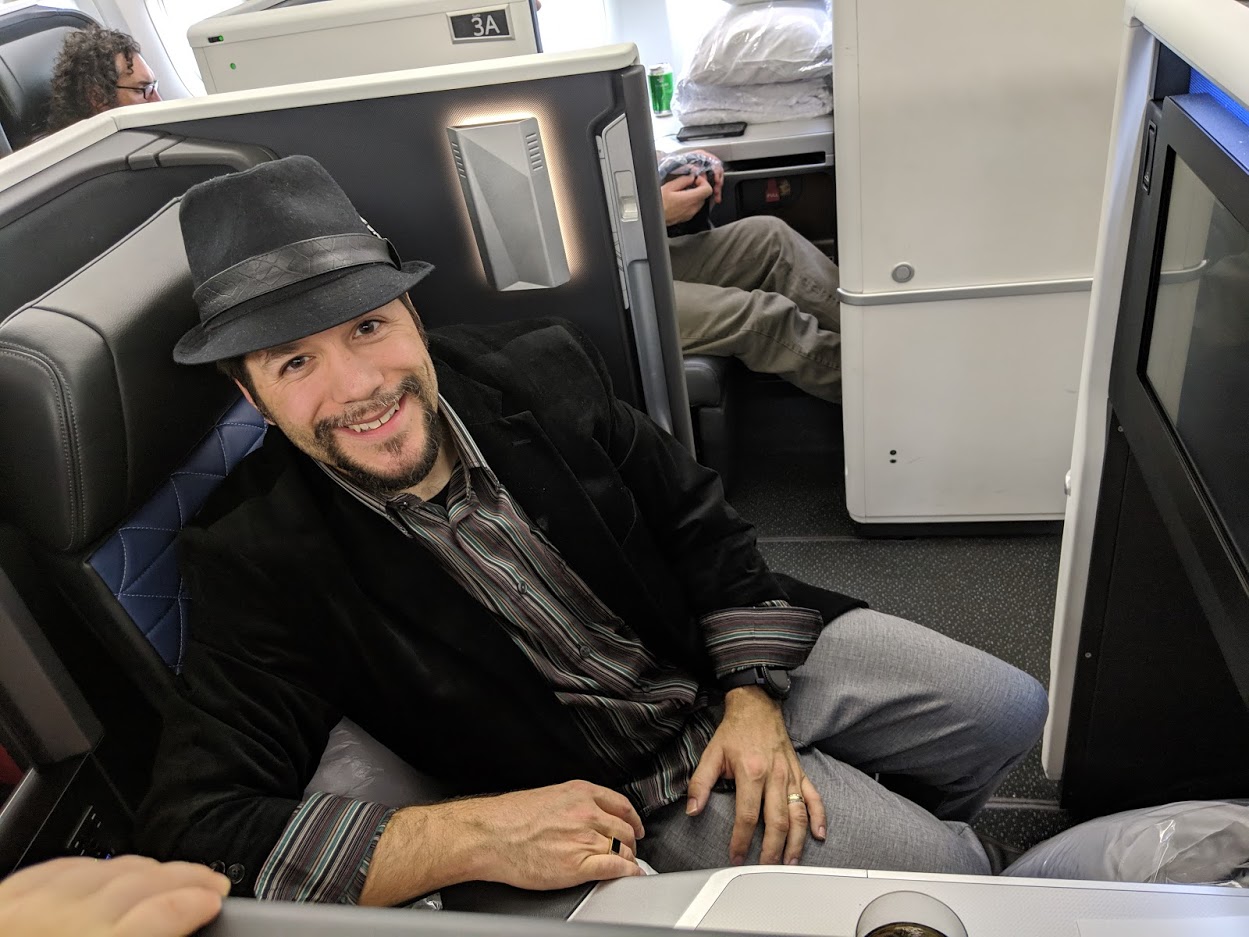 New to the game and not sure how to use your United miles to fly on LOT Polish or your American Airlines miles to fly on Cathay Pacific? This post explains what you need to know to get started on the path to booking partner awards like a pro.
Greg recently got creative and tried for a multi-tiered stack at an InterContinental abroad. Despite how things worked out with his "presidential" suite upgrade, I'd say that this worked out to be a nice win in terms of lessons learned. I'm still not convinced that I'd ever sign up for InterContinental Ambassador for the BOGO "free" night coupon, but I could certainly see why it might make sense when booking a special stay.
I'm including this post this weekend just to alert readers to the fact that the elevated offer is still available via friend referral. If you were interested and thought you missed out, you may be in luck — but you'll want to move on that sooner rather than later as it probably won't last much longer.
Did Virgin Atlantic hire away the Turkish Miles & Smiles IT team? You may recall that Turkish took away its checkout button for booking online Star Alliance awards, then brought it back but made it non-functional for a while (some had found the code in the page script to force the button to work, but now it is finally working again for everyone). Taking a page from that book, Virgin Atlantic has taken away the button to see monthly availability. Fortunately, they haven't taken away the data, just the button to make it visible. Don't worry, Greg has you covered with an easy solution to get that monthly calendar back.
There's nothing worse than finding availability, getting excited, and starting through the booking process only to find that it was phantom availability that didn't actually exist. Double or quadruple that disappointment if you've transferred points to miles to book what turned out to be phantom space. This post gives you some of the double-check and triple-check steps to try before transferring in the hopes that it helps you avoid that headache/heartache.
We always maintain links to the best publicly-available offers on our Best Offers page. However, if you're looking for a co-branded card, you can sometimes do a little better by starting the booking process with that airline or hotel's website. Just beware — not all dummy booking offers are a good deal. This post shows some current examples, both good and bad.
One credit card offer that increased substantially this week is the offer on the Marriott Bonvoy Boundless card. Now with five free night certificates once again, this offer could be highly valuable. I'm including this "Quick Deal" post in our week in review because there was some initial confusion about whether or not you'll be able to use points to top off the certificates from the offer. We were able to confirm that you can.
Now that I'll be traveling with a family of four, I expect that there will be more premium economy in our future over the next decade and a half, so I was glad to read Greg's review of the experience on a long-haul international Delta flight in Premium Select. I was less glad to see the lack of space for these seats. Legroom is nice, but the lack of elbow room and storage space is what I find most annoying about economy class (which is fresh in my mind having flown Southwest with the family just yesterday). I'll be curious to see how this stacks up with other airlines, but my next few trips will still be in premium cabins so I won't find out until at least next year.
This post could be highly valuable to you if you frequently fly from or through an airport with a Delta Sky Club. I've not previously put much thought into this as I've had a Platinum card more often than not for reasons unrelated to SkyClub access. As it turns out, I haven't had much use for the benefit myself since I don't typically fly Delta — which is a good reminder to value benefits like this one based on how often you're likely to actually use them.
Tim reviews a lovely-looking Mr. and Mrs. Smith property. I've gone on record on the podcast a few times noting that the brand name — Mr. and Mrs. Smith — just doesn't speak to me (or at least, it doesn't say "luxury" to me despite the fact that I know it's a luxury brand). However, Tim shows why you shouldn't listen to what speaks to me — this place looks quite nice if being in this area is on your agenda (and I do highly recommend Seville!).
---
That's it for this week at Frequent Miler. Keep an eye out for the latest edition of last chance deals.