InterContinental Lyon, May 2022. Experiment codename "Ambassador Prestige Suite." Results tallied. Details below…
I recently had occasion to book a weekend stay at the InterContinental Lyon – Hotel Dieu.  As I weighed various options for booking the stay, I realized that I finally had a chance to test out a potentially great hack.  InterContinental Ambassador status, which you can buy with points or cash, guarantees a one category room upgrade when you pay with cash.  My goal was to get an out-of-this-world suite upgrade by booking a suite one level below the most outrageous suite offered by the hotel.  Would it work?
Disclosure
: Prior to this trip, IHG offered me Diamond elite status. I accepted this gift with the thought that it would be helpful for me to see if the new IHG One Rewards elite program was worth striving for (
see this post for more thoughts about accepting gifts like these
). The new program didn't officially roll out until after my trip to Lyon and I'm not aware of having received any perks on this trip other than more bonus points compared to the status I got by buying Ambassador status. So, my assessment of IHG's new Diamond status perks will have to wait for another day.
Experiments
My primary experiment was to see if I could weasel my way into the equivalent of a presidential suite by booking the next category down.  I would save money by using the Ambassador Free Weekend Night coupon (it's really a "buy one night, get one free" coupon).  Ambassador status supposedly guarantees a one level upgrade, so this ought to work, right?
In addition that primary experiment, I wanted to test a number of other ideas..
Earn 10x paying for Ambassador?  The IHG Premier and Premier Business cards earn 10 points per dollar at IHG properties.  Would they also offer 10x when buying Ambassador status directly from IHG?
Extend upgrade to cheaper nights? I booked the first night in a regular King room via Fine Hotels & Resorts, and the next two nights in a suite.  If the suite is upgraded to a top level suite, will the hotel upgrade us to that suite for the first night as well so as to keep us in the same room?
$20 food & beverage credit? In the past when I've stayed at InterContinental hotels while I had Ambassador status, I had to remind them each time that I was supposed to get $20 credit towards food & beverages during the stay.  Would they apply the credit proactively this time?
Guaranteed late checkout?  IHG's new elite benefits don't offer guaranteed late checkout, but InterContinental Ambassador status does (but only at InterContinental hotels).  Will they honor it?
Portal Credit for the whole weekend?  I had an amazing offer for 18% back in rewards for booking a stay with IHG (See: Digging the Capital One Shopping Browser Extension). When booking an Ambassador Free Weekend Night, the reservations look as if you'll be charged the entire amount of the two nights (including receiving a confirmation email showing the full price of both nights), but the second night is never charged to your credit card.  If I book the weekend through the portal, will the portal pay out based on the full weekend rate even though I only paid for the first night?
IHG points earned for the whole weekend?  This seemed like a long-shot, but it was worth testing.  Would I earn IHG points based on the price shown in my confirmation email (which included the price of Saturday night, even though I never had to pay for Saturday night)?
Background
We wanted to stay 3 nights in Lyon, France.  The InterContinental Hotel Dieu was in a perfect location and housed within Lyon's iconic and wonderfully restored Hotel Dieu (in the context of Hotel Dieu, the word "hotel" means something like "large estate," "building," or "structure").
I booked the first night of our stay (Thursday) through Amex Fine Hotels & Resorts.  Amex charged approximately the same rate as I could find elsewhere (just over $400 all-in), but I earned $200 back by paying with my Platinum card, and that entitled me to the standard Fine Hotel & Resorts perks: $100 property credit, room upgrade, daily free breakfast, etc.  I made sure to add my IHG One Rewards number to the reservation so that I would earn points and elite benefits as well.  See this post for more details: Amex Fine Hotels & Resorts Guide: Your FHR questions answered.
In order to book Friday and Saturday night, I first checked whether the Ambassador Free Weekend Night coupon could be used (always use this link to check for free weekend night prices and availability before joining the Ambassador program).  Once I confirmed that it could, and that prices were nearly the same as without the coupon, I bought Ambassador status for $200.  Note that I got an error every time I tried to purchase status online via credit card or with points.  I had to call to complete the purchase.
With Ambassador status, I was guaranteed the following:
Free Weekend Night coupon (pay for one night, get the next night free)
One category room upgrade on paid stays.
4pm late checkout
$20 food & beverage credit per stay
Complimentary mineral water (woohoo!)
For details about buying Ambassador status, please see this post: InterContinental Ambassador – elite status you can buy.
IHG's website showed that the Prestige Suite was the best suite available that weekend.  The Prestige Suite was available for "only" 1,522 Euros per night.  One category lower, the King Bed Junior Suite River View suite was available for less than half of the Prestige Suite: 692 Euros per night.  It turned out that both of those prices were based on non-refundable advanced purchase rates (which I wasn't willing to do), and so the actual price of each was higher.  Unfortunately, I don't have a screenshot of the final flexible rate for the Prestige Suite.  I think its safe to assume that it would have cost over 1,700 Euros per night (on a future weekend with lower prices than shown above, the total cost for the Prestige suite comes to 1,670 Euros per night).
I decided to book the river view junior suite in hope of getting upgraded to the magnificent looking Prestige Suite.  Photos of the Prestige Suite show a huge and opulent living room, a separate bedroom, and a large and beautiful outdoor patio.
I booked Friday night for 790 Euros (~$845 USD).  Saturday night was free with the Ambassador Free Weekend coupon.  My cost per night, then, was 395 Euros per night.  Since IHG was charging over 400 Euros per night for base level rooms that weekend, that seemed like a good deal for a guaranteed suite.
Of course, since I paid $200 for Ambassador status, and status comes with only one free weekend night coupon, you can argue that I paid $200 for the second night and so I paid a little over $500 per night altogether.  That's true, but that $200 spend also gives me Ambassador benefits for a full year (which I do expect to benefit from) and so I think it's more accurate to say that I bought Ambassador status as an "entry fee" to be able to execute this experiment.
After initially booking the river view junior suite, I received a phenomenal offer from Capital One Shopping: 18% back for IHG stays.  So, I cancelled my original booking and rebooked after activating the Capital One Shopping offer (for details, see my recent post about the Capital One Shopping Browser Extension).
Results
The primary experiment failed.  Someone had booked the Prestige Suite for that weekend, and so an upgrade was impossible.  I don't know why it didn't occur to me that this was likely to happen.  Most hotels only have one or two of the best suites and so of course there's a chance that it or they will be sold out.  Duh me.
A sharp reader may note that the Ambassador terms & conditions call into question whether this would have worked even if the suite was available:
InterContinental Ambassador and Royal Ambassador guaranteed upgrade excludes Residences, Penthouses, Presidential and Speciality Suites and two bedroom or greater Suites/Villas.
Was the Prestige Suite an exempt penthouse, presidential suite, or "Speciality [sic]" suite?  Nope.  IHG provides a list of suite exceptions here.  The InterContinental Lyon is not on the list.
Ambassador status actually guarantees a one category upgrade.  If the hotel isn't able to provide the upgrade, you are entitled instead to either a $50 stay credit or 10,000 IHG points.  While I wouldn't normally bother trying to collect on this, I felt it was worth a try for this post.  I didn't think to ask during the stay and so I called IHG when I got home.  IHG contacted the hotel to find out why I wasn't upgraded and was told that I had booked the highest category room.  I explained that this wasn't exactly right: there was a higher category room at the time of booking but it was sold out when I checked in.  The IHG call center rep then investigated the situation and called me later. The result was that they wouldn't pay me the 10K IHG points because the guarantee does not apply to stays in which the Free Weekend Night is applied.  Fair enough.
Even without the 10,000 points, I wasn't too sad about missing the suite upgrade.  The junior suite was awesome: Two stories of splendor with a knockout view of the Rhône.  The one thing the junior suite was missing compared to the Prestige suite was an outdoor patio, but since a heatwave settled in during our stay, we probably wouldn't have used the patio much anyway.
Here are the rest of the results…
Earn 10x paying for Ambassador? Nope: I earned only 3x with my IHG Premier card.  Boo.
Extend upgrade to cheaper nights? Success, but it required a nudge.  I had booked a regular King room for Thursday night via Fine Hotels & Resorts.  I contacted the hotel in advance to ask them to keep us in the same room for both stays.  I received a reply that they would honor that request.  At check-in, I was cheerfully told that they were able to upgrade us to a river-view King for the entire stay.  Nice, but that meant no suite at all.  I had to remind them that I had paid for a suite for Friday and Saturday night.  They quickly realized their error and checked us into the river view junior suite for all 3 nights.
Fine Hotels & Resorts credit for entire stay: Success.  This wasn't actually part of my experiment at all, but it's worth reporting.  Technically the $100 food & beverage credit from my Fine Hotels & Resorts booking should have been usable only on Thursday night or Friday morning.  And other places where I've chained stays together have enforced that.  Here, they explicitly told us that we could use the credit any time throughout the weekend.  The only downside is that they used a customer unfriendly exchange rate for this $100 benefit: 85 Euros (the exchange rate for $100 at the time of writing is 93.43 Euros).
$20 food & beverage credit? Success.  This benefit was automatically applied, but with a customer unfriendly exchange rate: I got 15 Euros credit.
Guaranteed late checkout?  Success.  When I requested late checkout, I was told (correctly) that my status offers 4pm late checkout for no additional charge.  I was impressed that we didn't have to get our room key re-keyed after noon (as has been the case many times at other hotels when I've been granted late checkout).
Portal Credit for the whole weekend?  Success.  After booking the Friday and Saturday night stay, the Capital One Portal showed $300.47 pending.  That's 18% of the full price as if I didn't use the free weekend night coupon.  Following the stay, the portal is still tracking the same rebate.
Update 6/15/22: The rewards have now been fully paid out!
IHG points earned for the whole weekend?  No (as expected).  My IHG account activity makes it look like I paid full price for both nights (which is why I think the portal may be working), but only the amount I actually paid was listed as qualifying for point earnings.
Accounting
Total Spend
IHG Ambassador status: $200
Thursday night: $417.78
Friday & Saturday night: $897.82
(this includes around $50 in food & drinks that were not covered by credits)
Total: $1,515.60 (Averages to $505 per night)
Rewards Earned
IHG Points:
Credit card rewards from buying Ambassador status: 600 points
InterContinental Hotel Dieu welcome bonus: 600 points
Fine Hotels & Resorts stay (Thursday): 6,052 points
(Includes 100% bonus due to my having IHG Diamond status)
Weekend stay (Friday & Saturday): 14,882 points
(Includes 100% bonus due to my having IHG Diamond status)
Promo (earn up to 4x, 2x on nights 2-5): 6,746 points
(I can't figure out why I was awarded these points. The first night was my first stay during the promo period and so it shouldn't have received any bonus points. I'm not complaining)
Promo (earn up to 4x, 2x on nights 2-5): 7,441 points
(this was the expected bonus from nights 2 & 3)
Promo (3,000 bonus points every 3 nights as a credit cardholder, up to 6,000 bonus points): 3,000 points (expected, but not yet credited)
Total: 39,321
Estimated value of 39,321 points: $235.93
(based on our Reasonable Redemption Value of 0.6 cents per point)
Other Rewards:
Purchased Thursday night stay through Amex with Amex Platinum card:

Fine Hotels & Resorts annual rebate: $200
Earn 5x:

2,090 Amex Membership Rewards points
Estimated value of 2,090 Amex points: $32.40

Portal rebate: $300.47 (pending)
Other Benefits:
Awesome suite
Daily free breakfast
100 Euros in food and beverage credits (85 Euros from the $100 Fine Hotels & Resorts benefit + 15 Euros from the $20 Ambassador status credit)
I will continue to benefit from IHG Ambassador status for the remaining 11-ish months of my membership.  Fortunately, I have at least one very likely InterContinental stay during that period.
Accounting Summary
Total spend for 3 nights plus several meals: $1,515.60
Total estimated value of rewards earned or pending: $768.80
Total cost after rebate: $746.80
Note that the above summary is based on the estimated redemption value of rewards earned.  A more conservative approach is to estimate the amount I'd be willing to pay for the rewards.  For example, I'd be willing pay 0.5 cents per IHG point rather than 0.6 cents.  A conservative estimate of rewards earned is at 80% of face value: 80% of $768.80 = $615.04.  With this, the conservative estimate of total cost after rebate = $1,515.60 – $615.04 = $900.56.
Final Thoughts
This was a fun experiment to see if I could weasel my way into a grand suite for far less than sticker price.  The primary experiment didn't succeed as expected, but we still stayed 3 nights in an incredible suite.  After rebates, my net cost came to only about $300 per night and included daily free breakfast and 100 Euros food and beverage credit.  While that wasn't the most amazing deal ever, it was a great result for a great stay.
More info…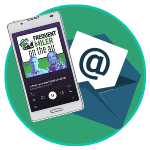 Want to learn more about miles and points?
Subscribe to email updates
 or check out 
our podcast
 on your favorite podcast platform.