This week we talked a bunch about buying bullion: the US Mint had a very limited edition gold coin available – and both buyers clubs and private buyers were offering a bundle. On Frequent Miler on the Air, we talked about buyers clubs — both why they can work and what to watch out for. Also watch, listen, or read on for discussion about which credit cards to use for the spend you're doing right now, how Shop Your Way is becoming great again, why my cell phone insurance success was a failure of sorts and more.
Subscribe to our podcast

We publish Frequent Miler on the Air each week in both video form (above) and as an audio podcast.  People love listening to the podcast while driving, working-out, etc.  Please check it out and subscribe (if we get enough people to subscribe, we might be able to earn some income from this someday. So far, the podcast is just a labor of love).
Our podcast is available on all popular podcast platforms, including:
You can also listen here in the browser:
This week at Frequent Miler:
This week's US Mint limited-edition coin deal was a big highlight given the opportunity to get big spend and earn a profit.  For most non-numismatists among us, the reason this coin became so appealing is that buyers clubs were offering to promise a set 5-figure profit, meaning that you could lock in a thousand dollars or more in profit with a few clicks of your mouse. Sound awesome? It can be, but it can also be awful. See this post for how buyers clubs work, how they can help you win big, and what risks you need to consider before getting in over your head. I ultimately decided to go ahead with my intention to sell to a buyers club, but are you ready for some irony? This morning I got a cancellation email from the Mint :-). Easy come, easy go.
Which card is better suited for the pandemic world in which we currently live? Given that most of us are spending more on groceries than ever before and that any discretionary spend is likely going toward restaurants, the Amex Gold looks like a good choice on the surface — but given that it earns rewards which can only (practically) be redeemed for good value when transferring to partners, Greg gives the edge to the Sapphire Reserve. I probably wouldn't have come to the same conclusion if I'd have written the same post, but he makes a convincing argument from the standpoint that the CSR is rewarding in ways you can use right now.
Speaking of using rewards points right now, this next post about my recent successful-ish cell phone insurance claim illustrates why Greg was probably right in the above post about the CSR beating out the Gold card. What does one have to do with the other? As you'll read in this post, I came to the conclusion that Ink Business Preferred cell phone insurance wasn't all that helpful — and that earning more points when paying my bill probably would have been more beneficial in the long term. Given that the above-mentioned grocery redemption of Chase points can be redeemed for all sorts of gift cards, I could have easily redeemed for the entire cost of the repair and it probably would have been a better deal.
Citi ThankYou points to Shop Your Way points to Gift Cards sounds like a lot of steps. When we first reported on this, the downside was that many gift cards were only available in small denominations (and some retailers only let you use a couple of gift cards per transaction). However, that has changed: you can now get gift cards in much larger denominations (in many cases up to $500 and in a few as high as $2,000), making this an increasingly useful redemption option.
In the words of Greg, what's more fun that playing with spreadsheets? Watching a video of someone else playing with spreadsheets! Ok, that may not sound like a wild way to spend your Saturday afternoon, but in this case I think it's a great addition to the tool that Greg built. I am constantly amazed by Greg's spreadsheets behind-the-scenes, but more than once I've needed him to walk me through how they work. If you've looked at one of his sheets and not been quite sure how to start, it may be worth watching this video even if the Hyatt cash-or-points question isn't your main focus.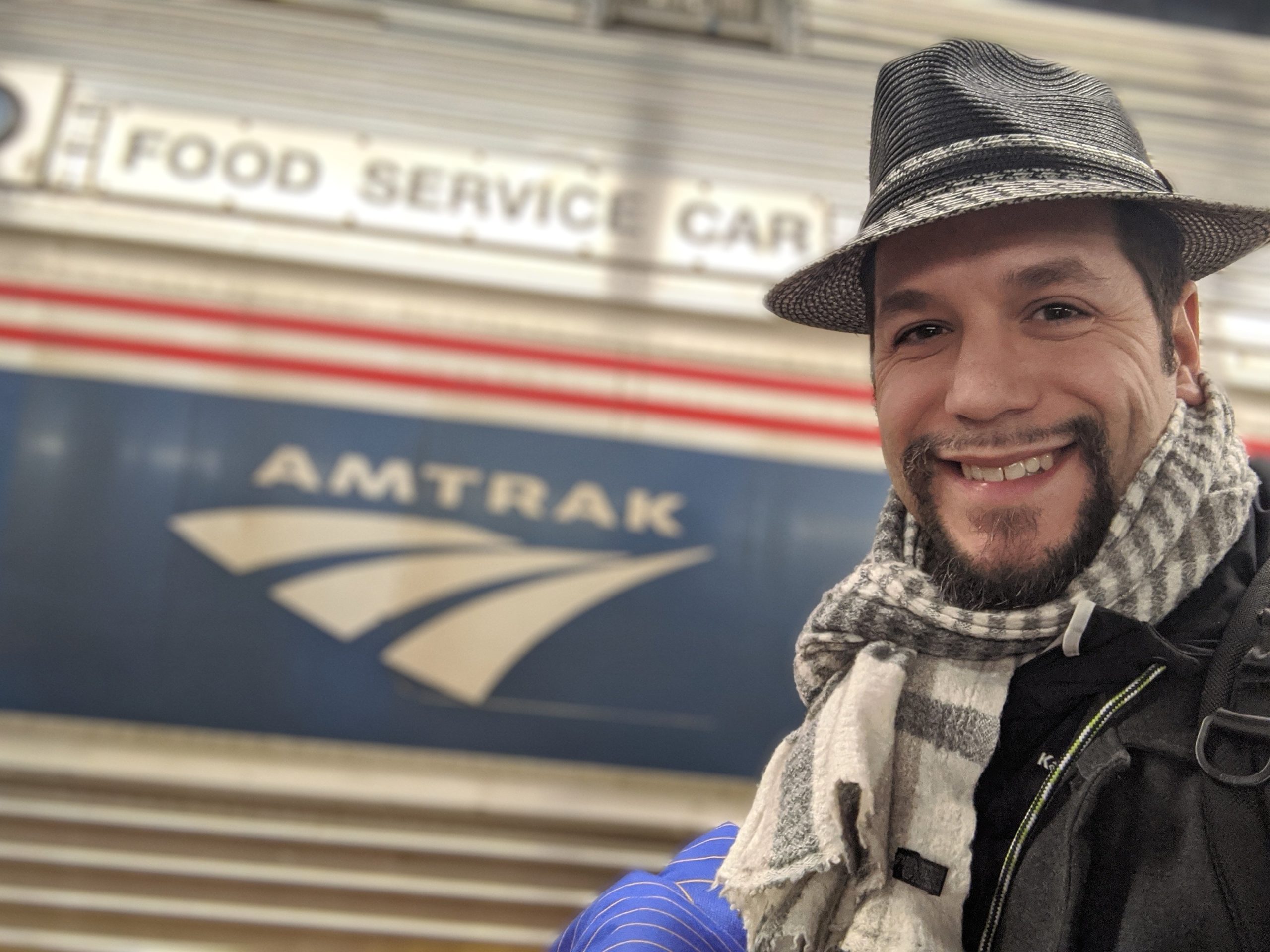 This isn't huge news for many readers, but for those who have been taking advantage of crediting United flights to Amtrak for the super-generous earning structure, it'll be sad to see this go. You've got a little over a month left to credit to Amtrak if you're flying United.
Thrifty Traveler made a nice find here: you can tag on a short Air France or KLM flight for only 8K miles on top of the 50K-mile price to fly Delta business class to Europe when you're booking via Virgin Atlantic. Whether you're looking to connect beyond Paris or Amsterdam or find availability on Delta to another city and want to connect from there to Paris or Amsterdam, this is a great option to keep in mind.
The winners have been chosen! Greg has reached out to notify those who have won. If you are in the list of winners and you haven't received his email, check your spam folder so we can get you your swag.
Resource updates
A plethora of Chase cards have added Amazon and grocery bonuses and Amex has responded with bonuses on its Marriott cards.
Greg has re-published his picks several times lately given the shifting nature of welcome bonuses. Now we've seen a couple of new 100K offers, the addition of the new Virgin Atlantic offer (after I roasted him about it on FM on the Air!), and the removal of a couple of offers that have expired. If you're looking for what's hot and what's this month, this is your resources.
Deal of the Week
This is a great deal: new members can get 4,000 Membership Rewards points (or $40) when signing up for the Rakuten shopping portal. If you refer friends, you also get 4,000 points. Whether you're new to Rakuten or you can find friends or family who are, this is a great deal for both sides and is worth persuing.
---
That's it for this week at Frequent Miler. Don't forget to check out this week's last chance deals.