I'm a fan of IHG's revamped  Premier card and its new business card twin. For only $99 per year, both cards offer Platinum Elite status, up to $50 per year in United Airlines TravelBank credit, 4th Night Free award bookings, and an annual 40K flexible free night. The last is key. These free nights can be supplemented with points to book nights that cost more than 40,000 points. That makes these certificates super easy to use towards full value at mid to high end hotels. And IHG is not limited to budget Holiday Inn hotels. IHG points and free night certificates can be used to book Kimpton, Intercontinental, Regent, Six Senses, Hotel Indigo, select Mr. & Mrs. Smith hotels, and more.
I had previously thought that it would make sense for my wife and I to each have two Premier cards (it's possible for one person to get both the consumer and business version). That way we would get 4 nights at IHG properties at least partially paid for every year. Assuming I get the full 40K value out of each certificate, it's like pre-paying only $396 ($99 x 4) for 160,000 IHG points per year. That's a steal.
But then I started to have second thoughts. We already get multiple free nights each year from our Marriott and Hyatt cards. And I've become more interested than ever before in picking up a couple of Hilton cards with annual free nights (in no small part due to Tim's review of Zemi Beach House LXR, Anguilla). Do we really need more free nights to use up before they expire each year? We could (and probably will) drop my wife's Marriott cards. I have enough Marriott cards myself to keep us happy at mid-tier Marriott hotels. But even with that, I don't think I want to add to our annual find-a-good-use-for-our-free-nights-before-they-expire burden. Fortunately, with IHG, there's a great alternative…
IHG frequently offers points for sale for as low as half a cent each. Instead of paying almost $400 per year for credit card annual fees (4 x $99), I could use the same amount of money to buy 80,000 points each year during sales (assuming IHG continues to offer these sales). True, that would get me only half as many 40K free nights as I'd get with 4 credit cards, but I would have the flexibility to book stays whenever I wanted without worrying about annual cert expirations. And two not-so-secret weapons in my arsenal make this "buy points" plan even better:
4th Night Free w/ Traveler Card
I have the fee-free IHG Traveler card. Just like the Premier card, the IHG Traveler card gives me 4th Night Free on award bookings. It's important to understand that you can't get the 4th Night Free when booking with free night certificates. So, a four night stay at a 40K per night property would cost me only 40K x 3 = 120K points; whereas I would have to use four 40K certs for the same stay.
10% Rebate w/ Select Card
I also have the old no-longer-available $49 per year IHG Select Card. This card gives me Platinum Elite status, an annual inflexible 40K free night (inflexible because I can't add points to book a more expensive stay), and a 10% rebate on points bookings. Thanks to having this card, the same four night 40K per night stay described above would cost me net 108K points (120K due to 4th Night Free – 10% back).
More expensive stays favor my current card selection
The combination of 4th Night Free plus 10% back gets better relative to the Premier card for more expensive stays. Consider a four night stay at the Six Senses Laamu Maldives. Currently, this property costs a flat 100,000 points per night. Here's how much the stay would cost with four Premier cards vs. the Select and Traveler card:
4 Premier Cards: 4 40K certs + 240K points (60K points per night)
Select + Traveler Card: 270K points (300K – 10% rebate)
As you can see above, with my current cards the stay would cost me only 30K more points than with four 40K nights from Premier cards, and I'd save nearly $350 in annual fees! Plus, I would still have the Select card's inflexible 40K free night to use at an inexpensive IHG property.
I don't value United credits
Each Premier card gives the cardholder $25 in United TravelBank credit for the first half of the calendar year and again for the second half. Those who fly United often may value these credits close to face value. If so, that would be a strong argument in favor of having more Premier cards.
In my case, I rarely fly United, but when I do it is nearly always via award travel. And, unfortunately, United doesn't allow using their Travel Bank for award fees. So, to me, the United credit is nearly worthless.
My plan
For now, I'll keep my current Traveler and Select cards as-is with a combined $49 annual fee. But I'll be watching IHG's next moves. It wouldn't surprise me if they start offering extra benefits exclusively to Premier cardholders. Or, they might dream up new elite benefits that make it worth spending my way to top tier status with the Premier card (see: Are the IHG Premier cards worth our big spend?). If either of those things happen, I may re-evaluate my plans. For now, I'm all status quo.
As to buying points, my current thought is that I'll try to keep a 300,000 point balance at all times. This is enough to book a four night stay at the Six Senses Laamu, Maldives.  So, after spending points and getting below that magical 300K number, I'll wait for the next half cent sale to replenish my account.
What about my wife? She also has the Select card, but not the Traveler card. Should she cancel the card? Upgrade to the Premier? Downgrade to the Traveler? Sign up for the Premier Business card? My best bet is probably for her to cancel or downgrade so as to save $49 per year. That way we can concentrate all of the IHG points and free night certificates in my IHG account. That makes the management of points and certificates simpler. On the other hand, the Select card only costs $49 per year. If we only use her free night once every other year for a property costing over $100, we'll still come out ahead. So, there's my answer. She'll keep her Select card for now.
What about you?  What are your IHG Premier/Select/Traveler plans?  Please comment below.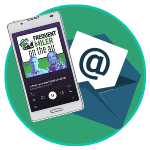 Want to learn more about miles and points?
Subscribe to email updates
 or check out 
our podcast
 on your favorite podcast platform.