The new IHG PointBreaks list is out and live for booking. This time around, the list includes a few InterContinental properties at the 10K / 15K levels. This is valid for bookings through November 30, 2018.
The Deal
New IHG PointBreaks is live for bookings through November 30, 2018
Direct link to PointBreaks page (currently only showing properties available for booking until April 30th)
Key Terms
Maximum of 2 bookings per property (though you can book multiple nights — just a max of 2 separate bookings)
Should stack with 4th night free on award stays with the IHG Rewards Club Premier or IHG Rewards Club Traveler (apparently no longer available) cards and/or the 10% back on award bookings from the IHG Rewards Club Select ($49 card that is no longer available for new applicants)
Quick Thoughts
As you probably remember, IHG revamped their IHG PointBreaks list earlier this year and shook things up with a new structure. For years, all PointBreaks properties were 5,000 IHG Rewards Club points per night. Since it is often possible to buy points for around 0.5 cents each, these properties would effectively cost just $25 or so per night. As a result, the quality of the list had mostly moved toward the lower end of IHG properties and/or locations off the beaten path (with some gems now and then). The plus side was the reliable value of properties for just 5,000 points per night.
The new list now distributes properties in different categories — 5,000 points per night, 10,000 points per night, or 15,000 points per night. Depending on your perspective, there are pluses and negatives. We covered this change as well as the positives and negatives back in January (See: The New IHG PointBreaks Promotion: The Good, The Bad & The Ugly). In a nutshell, there were many fewer 5,000-point properties on the first PointBreaks list after this change. On the flip side, there were some nicer and better-located properties for 10K and 15K. Love it or hate it, this is the new reality of PointBreaks.
On the "bright" side, this means that if you've purchased cheap points around half a cent each, these hotels cost an effective $25, $50, or $75 per night before factoring in credit card benefits like the 4th night free on award stays and/or 10% back (as noted under "Key Terms" above).
As noted at the top, there are a number of InterContinental properties, including the InterContinental Mendoza.
Personally, I'd rather stay at the Park Hyatt there for 8K per night, but if you can't find availability for all of your nights and/or you bought cheap points, this isn't a bad option. There are some additional InterContinental properties at 10K, including the InterContinental Bucharest.
Other InterContinentals on the list for 15K each include:
InterContinental Hanoi Landmark72
InterContinental Sao Paulo, Brazil
InterContinental Miramar Panama
InterContinental Cartagena de Indias
InterContinental Ljubjiana
InterContinental Kiev
InterContinental Beruit
and a couple more
Another notable that stood out to me was the Holiday Inn Capetown for 10K per night — while not a luxury property, I have stayed there and I would again for $50 per night or less (assuming cheap purchased points).
Other properties on the list will really just depend on your travels. As would be expected,there are very few 5K properties on the list, though I'd say that the list is overall improved this time around (caveat: I have not checked the properties against cash prices as this list has only been live for a few minutes as of the time of writing).
See more on the IHG page linked under The Deal above.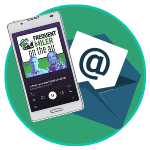 Want to learn more about miles and points?
Subscribe to email updates
 or check out 
our podcast
 on your favorite podcast platform.