Last weekend, I presented at the Travel & Adventure Show in Washington DC and Nick presented at FTU (Frequent Traveler University).  Going into the weekend I was surprised that the show and the FTU conference hadn't been cancelled.  After all, thanks to the Coronavirus, conferences were being cancelled left and right around the nation.  Even South by Southwest was cancelled.
I figured that FTU would have decent attendance since people had paid up to $129, but I thought the much cheaper Travel & Adventure Show would be a ghost town.  This was not the time to expect people to show up for a travel show.
I was wrong.
As you can see in the photo at the top of this post, my talk was packed.  The same was true for most of the talks on that stage on Saturday.  We also had a small booth at the show where a steady stream of people came to learn about Frequent Miler and to grab some FM swag.  The show was less crowded on Sunday, but my guess is that people tend to show up more on Saturdays in general.
So, despite Coronavirus fears, people seem to still be interested in travel.  Or, at least, they're still interested in points and miles.  That's good for this blog, of course.  Regardless, we'll keep plugging away with posts, videos, and podcasts.  And I have a feeling that there will be exciting new developments to write about and talk about soon.
Earn now.  Burn later.
There are two reasons that now may be a bad time to burn through your points and miles.  One is obviously that you may not want to travel during the Coronavirus scare.  Even those who aren't scared of the virus at all may be reasonably worried about ending up in a quarantine situation.  The second reason that now may be a bad time to burn through points is that you are likely to find incredible cash deals for travel.  Points are usually best used when cash prices are relatively high compared to point prices.
This line of thought has led me to the conclusion that this is a great time to focus on earning…
Earn points & miles…
Credit card offers continue to be the best way to earn points and miles quickly.  If you're staying home from traveling, this is a great time to focus on your next set of credit card bonuses instead.
Additionally, I'm betting that we'll soon see bigger than usual promotions.  Travel providers will not only lower prices but may also throw in big point bonuses to try to incentivize us to travel.  If the travel slump leads to a general recession we're similarly likely to see big portal bonuses from retailers and maybe some big spend bonuses from credit card issuers.
Earn elite status…
A travel slump may also lead to better opportunities to earn high level elite status.  We've already seen Alaska offering 50% more elite qualifying miles.  I expect that we'll see even more attractive incentives soon.  We'll probably similarly see hotels offer double elite nights.  I also expect to see more public status challenge opportunities.  If these deals are accompanied by especially low prices and larger than usual bonus points, we may return to the days where it made sense to mileage run (fly for the sake of earning miles and status) and mattress run (check into hotels for the purpose of earning points and status).
How this affects me…
My wife and I already had to cancel a trip to Singapore because the meeting she had been invited to was cancelled.  Instead we vacationed in California at Carmel Valley Ranch and Ventana Big Sur.  The former was excellent, and the latter was magical.  As an added bonus, I earned 7 Hyatt elite nights.  In total so far this year I've earned 13 elite nights from stays.  My goal is to earn top-tier Globalist status this year (requiring 60 nights) and every bit helps.  While I'll be able to spend my way to status with the World of Hyatt credit card, it's more fun to earn status through actual stays.  If I'm lucky, Hyatt will offer promotions that will make it cheaper and more rewarding to earn nights through stays.  We'll see.
I've been less excited about Marriott status lately.  The latest big devaluation hurt (see my rant at the bottom of this post).  I currently have 75 night Titanium status, but its very unlikely that I'll get there again.  In fact it's going to be tough just to make it to 50 night Platinum status unless Marriott offers some great promotions (how about triple elite nights Marriott?).  If I don't get to Platinum I expect that Marriott will give me a soft landing from Titanium to Platinum, so that's OK.  Platinum status is usually good enough.  I'm not happy about giving up United Silver status, though.  I currently have United Silver status thanks to having Marriott Titanium status (details here).
With regards to airline elite status, I'm already well on my way to re-securing Delta Diamond status through credit card spend (see: Manufacturing Delta elite status in 2020 and beyond).  Next I'll have to decide if it makes any sense to use that status to status match to Alaska MVP Gold.  I think I'll wait until next year.  MVP Gold status should give me benefits on all OneWorld flights starting in the summer of 2021.  This is what Alaska Airlines published about this topic:
Starting Summer 2021:
•  Earn and redeem Alaska Mileage Plan miles on all oneworld airlines.
•  Alaska elites will enjoy privileges, including priority boarding, premium seating, baggage benefits and more when you fly on American Airlines or any oneworld airline.
•  Access 650 lounges within the oneworld network as an MVP Gold or Gold 75K member.
If premium flight prices drop far enough, I may be able to easily earn United status through partner flights.  See this post by Live and Let's Fly to see why this is a reasonable strategy.
OK, so I just went on a big elite status tangent — let's get back to travel…
My wife and I have lots of travel tentatively planned for the next few months.  At this point we're just waiting to see what happens next.  Some of the travel is driven by meetings and conferences.  We'll cancel only if they cancel.  I think that our personal travel plans (both within the US and to Europe) are safe, but if something serious develops in those destinations we'll rethink our plans.
I'll also keep my eye out for opportunities.  Our personal trip to Europe was booked in business class with miles.  If premium cabin cash prices drop far enough, it may make sense to cancel those award flights in favor of cash bookings.  That way we'll earn miles for those flights and perhaps elite status as well.
How this affects the blog…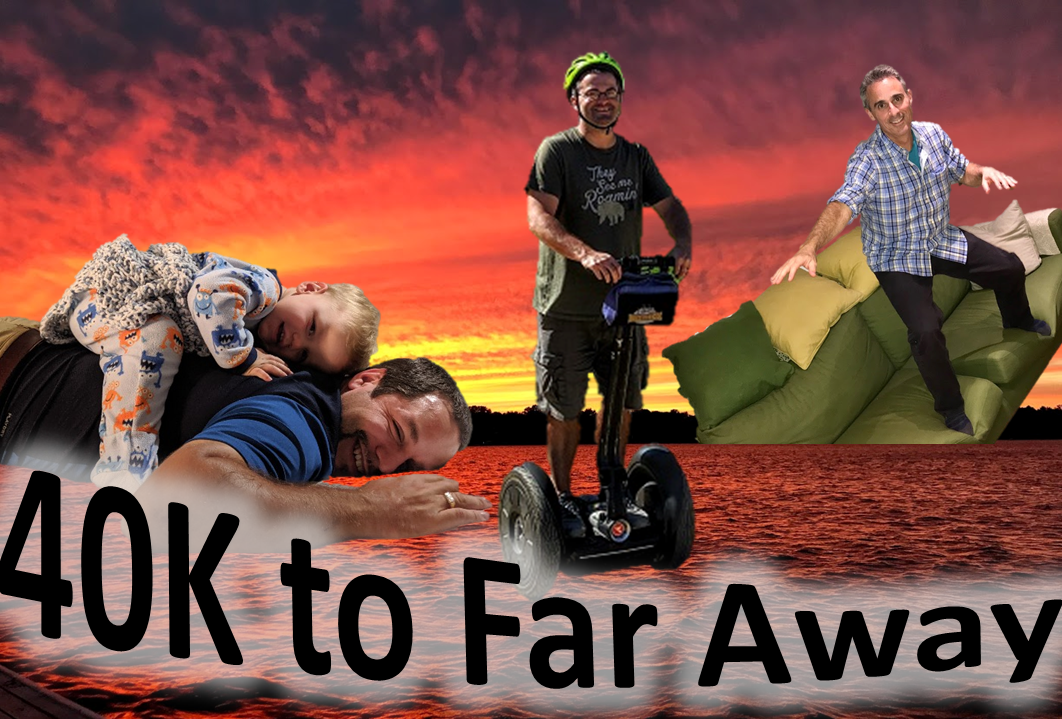 For the most part, things are business as usual for us, but with one big exception…
We've been planning to do a new challenge like the 40K to Far Away Challenge.  We've been digging through reader suggestions and designing a challenge that we think will be even more fun and exciting than the previous one.  And we were hoping to kick it off soon.  Unfortunately, the Coronavirus has put our plans on hold.  We need to wait and see how this plays out before settling on dates and picking destinations.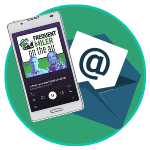 Want to learn more about miles and points?
Subscribe to email updates
 or check out 
our podcast
 on your favorite podcast platform.