The Turkish Miles & Smiles sweet spot for United flights that we uncovered just over two years ago is one of the sweetest spots on any award chart. And it is not the only value in the Turkish award chart — with great prices to Europe, the Middle East, India, and parts of Africa, Turkish has tons of value. The problem for many is that Turkish Miles & Smiles awards can be notoriously challenging to book. Unfortunately, a reader pointed out that they have  become even more challenging recently: while you can search online and proceed all the way to the final payment page, you can enter your credit card information but then Turkish is missing any "submit" or "pay now" button. There literally is no button to complete your booking online. This is clearly some sort of glitch, but it is hugely frustrating nonetheless.
The reader who pointed this out had found availability on a flight they wanted to book to Hawaii. Finding that availability online is a score in and of itself, but when he got to the final payment page and couldn't submit his payment for the booking, he was understandably confused. He had reported previous successful bookings, but wondered whether he was missing something new.
Unfortunately, it doesn't seem he is missing anything but rather Turkish is just missing the button to submit payment. I took a simple Newark-to-San Francisco booking all the way to the final payment page, where it has my stored credit card information pre-populated. I entered my card's CVV and then hunted around looking for what to do next. There just isn't a button anywhere.
I thought that perhaps I had my browser zoomed in some weird way. Nope. I zoomed all the way out and all the way in and looked all over the page. Nothing.
I thought that perhaps this was a browser compatibility issue. Nope. I tried Chrome, Internet Explorer, and Firefox: all the same issue.
I thought that perhaps the issue was using a saved payment method, so I entered a new credit card or choosing Klarna. Neither went anyhere.
I thought that perhaps this is the death knell and Turkish has finally killed the domestic flight sweet spot. After all, they did remove the domestic flight section of their award chart almost two years ago. Was Turkish just blocking domestic United flights? Nope. I tried booking a Lufthansa flight to Europe. Same problem – no "submit" button.
I then wondered whether they were just blocking routes to/from the US. Maybe so many Americans have transferred Thank You points and Capital One miles that Turkish decided to cut off those booking to/from the US. Nope. I tried a Star Alliance flight from Europe to India: still no "submit" or "pay now" or "confirm" button.
This is downright weird. I assume that you could likely still book via phone or email and call to ticket your booking. That process is slow: often times agents will not see flights that should be available and even when they do see them, booking over the phone is a tedious process since they read every passenger's name back one letter at a time with the phonetic alphabet when you book…..and then do that again when you call back to pay for your booking.
If you're not booking something very time-sensitive, I'd recommend trying via email and spamming a number of offices with the same message asking to book the flights you want. Hopefully someone can get the flight put on hold. Then they'll ask you to submit a bunch of information via email to pay, including scans of the front and back of your credit card and photo ID. Rather than do that, once the flight is on hold, you can call the 800# and give the agent the record locator for the held flight and pay over the phone, skipping all of the scanned documentation.
I imagine that this is likely a temporary issue that will get resolved, but your guess is as good as mine as to the timeline. In the meantime, it's back to phone and email bookings for Turkish Miles & Smiles unless someone knows a workaround (and if you do, please share).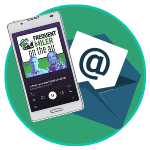 Want to learn more about miles and points?
Subscribe to email updates
 or check out 
our podcast
 on your favorite podcast platform.