Update 11/26/23: My wife and I applied for the 65K Alaska Business card offer and we were both auto-approved.  This means that our matched Alaska MVP status will be bumped up to MVP Gold 100K and extended through the end of 2024!  The remainder of this post is unchanged from its original publication on November 8th…
A bit over a month ago I detailed the credit cards I was planning to get next.  In the original version of the post I said that I'd apply for an AA card and the Morgan Stanley Platinum card.  In a revision to the post, I wrote that my updated plan was to get the JetBlue Business card, then the Chase Ink Cash, then the AA card, then the Morgan Stanley Platinum card.  A few things have changed since then and I've revised my plans again…
Here are the things that have led me to an altered card plan:
My JetBlue status match came through.  The status match extends through 2024 if you have a JetBlue Plus or Business card before the end of this year.  In order to extend my newfound status, I applied for the business card.  The application said that it was under review, but I received an email a week later thanking me for going paperless with my JetBlue card, and the next day I got a congratulations email.  Strange sequence, but I'll take it.  My wife was also approved for the same card.
A once-in-a-lifetime opportunity to secure Delta Diamond status for many years for my wife and for me means that I'll be focusing all of my card spend on Delta cards until the end of this year.  This reduced my appetite for the Chase Ink card, for now.
My Alaska status match came through.  The status match extends through 2024 if you have an Alaska card before the end of this year.  I don't yet have one and so that is now on the top of my list.  I'm currently matched to MVP Gold 75K, but if I get the Alaska card before the end of the year they should bump me up to top-tier MVP Gold 100K (based on the rules of the status match as I understand them).  My wife's in the same situation.
And so now, here are my altered plans:
My wife and I each applied for the Morgan Stanley Platinum card on the final day when it was offering 125,000 points after $6K spend in 6 months.  Both applications were instantly approved.  Fortunately, we can wait until January to start the spend since we have 6 months to complete it.
I am waiting to see if the Alaska Business Card offer increases from its current 50K low.  I don't want to use up a 5/24 slot for the personal Alaska card if I can help it.  I figure that I'll wait until early December and then apply for the card as-is if the offer hasn't increased by then.  If i have any trouble getting approved for the Alaska Business card then I'll still have time in December to apply for the Alaska consumer card as a backup plan.
Chase's 5/24 Rule
: With most Chase credit cards, Chase will not approve your application if you have opened 5 or more cards with any bank in the past 24 months.
---
To determine your 5/24 status, see:
Easy Ways to Count Your 5/24 Status
. The easiest option is to track all of your cards for free with
Travel Freely
.
---
I'm still very interested in the AAdvantage Aviator Red card especially while it has an offer for a total of 75K points after first spend on both the primary card and an authorized user card.  That said, I don't want to jeopardize the chance of getting approved for the Alaska card so I intend to wait to see what happens with the Alaska card.  If I get approved for the Alaska Business card and if the 75K AAdvantage Aviator Red offer is still available, I'll go for it then.  If I end up getting the Alaska consumer card, I'll hold-off on getting the Aviator card since I don't want to get to 5/24 if I can help it (I'll be at 3/24 in December, but the combo of the Alaska consumer card plus the Aviator card would push me up to 5/24).
If the Ink Cash 90K offer and 40K referral offer are still in-play in late November or early December and after I get the Alaska card, I want to attempt another round-robin application spree within my household where I'll refer my wife, she'll refer our son, and our son will refer me.  We stand to earn a total of 390,000 bonus points that way!  This is the same idea as what we did in the summer with the 100K Ink Business Preferred offer.  See: 3 Inks approved again. 420K points "in the bag".
You might notice that my card plans of late have been driven more by elite status considerations than by the desire to get more points.  This is ironic because my interest in airline elite status is actually at an all-time low.  In most cases I think that I'd be better off paying for first class (with cash or points) rather than hoping for an elite upgrade.  That said, the three elite status situations are once-ever opportunities: The ability to earn multiple years of top-tier Delta Diamond status through spend will never happen again (and it's only available to my wife and me now because we will have a huge amount of rollover MQMs).  And the Alaska and JetBlue deals are just too easy: in both cases all I need to do is open a new card account in order to secure status for a whole year.  With JetBlue, in particular, there are tangible benefits (like Mint business class upgrades) that make it a no-brainer.  With Alaska, there may be fewer tangible benefits, but I've been interested in earning more Alaska miles anyway and so this kills two birds with one stone.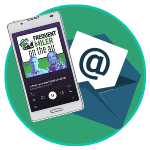 Want to learn more about miles and points?
Subscribe to email updates
 or check out 
our podcast
 on your favorite podcast platform.