You can get elite treatment without paying the price for elite-level loyalty.  This week on Frequent Miler on the Air, we talk the perks of investing your time, money and effort in elite status — and how to get those perks with less of all three.
Elsewhere on the blog this week, Stephen shows ways to maximize your Digital Entertainment credits, Greg updates our Coupon Book Cheat Sheet, I share good news on the Turkish Miles & Smiles sweet spot, Tim reviews a nice-looking Dead Sea property and a lot more. Watch or listen to the podcast or read on for more from this week at Frequent Miler.
Podcast

00:00 Intro
01:42 Giant Mailbag
04:47 What crazy thing . . . did Amex do this week?
06:46 Mattress running the numbers: Aeroplan cardholders can get 4th night free with points
09:55 Card Talk: U.S. Bank Altitude Reserve card
22:35 Award Talk
22:37 Choice Privileges sweet spot awards
25:27 Greg finds an award not on the search tools
28:21 Finnair via Avios
32:02 Main Event: Roll your own airline elite status
32:30 Basic run-down of earning status through flight or credit card spend
37:48 Do we need elite status at all? How can we be treated elite?
57:53 Why might you actually want airline elite status?
1:04:45 Are the benefits of loyalty worth it? Who should pursue it?
1:09:36 Question of the Week: I accidentally purchased $6500 in United miles while booking an award. I can ask them to reverse the purchase, but is it worth the risk of the ticket getting canceled?
We publish Frequent Miler on the Air each week in both video form (above) and as an audio podcast. People love listening to the podcast while driving, working-out, etc. Please check it out and subscribe. Our podcast is available on all popular podcast platforms, including Apple Podcasts, Spotify, and many more.
Alternatively, you can listen to the podcast online here.
This week on the Frequent Miler blog…
This analysis was very interesting to read, though I have to say that as I read it I kept thinking "but there are so many more ways to earn American Airlines Loyalty Points!". Suddenly American Airlines is head and shoulders above the competition in terms of the ease of earning status and United looks overly complicated. The landscape has certainly changed and it is interesting to dig into it with Greg.
One of the things that will stand out from the loyalty comparison post above is that each of the major US programs are more similar than you may have realized, but this comparison that Greg did between United and Delta shows just how much of it is by design. I find it both shocking and really funny how blatantly they copied United here to the extent that it kind of looks like lazy work to me.
We have recently seen the launch or re-launch of some terrific credit card welcome offers. There are a lot of points on the table, but Greg narrows it down to the best 5 consumer offers and best 5 business offers and provides his subjective analysis for your consideration.
One of cards on the "Greg's Picks" list is the Amex Platinum card. One of that card's many coupon book benefits is the Digital Entertainment Credit. Personally, I haven't been making any effort to use this, in part because I was waiting for someone like Stephen to put together a list of my best options. I already get Netflix mostly covered by T-Mobile and I am a long-time Amazon Prime customer for he shipping benefits. We have kids, so we already have Disney+ on an annual subscription and for some reason we also have Max….and I don't watch any of it. I need to get this Disney bundle figured out though because I think my annual subscription is almost up, so it's a good time to switch to monthly. I'd also be happy to pick up ESPN+ since I've taken an interest in the math involved in sports. I was glad to know that there is a single bundle that will put both together for less than $20/mo so I can use it on one Platinum card and be done with it. We have a few Platinum cards in my household, but I just can't see putting any more effort into this beyond setting up one card for that bundle.
Speaking of the good ole coupon book, Greg has updated our guide to how to clip those various coupon-y credits that come with some of the ultra-premium credit cards on the market so that you can get maximum value with minimum effort dedicated to each benefit.
With the end of the year approaching, taxes will soon be due. This guide is your easy reference point for how to use your credit card to pay taxes and earn outsized rewards. Just keep in mind that there are fees involved with paying taxes by credit card, but if you are working on a welcome bonus or are working with a card that offers more in rewards than the fee for card payments, this pajama spend (i.e. credit card spend you can do without even changing out of your pajamas) can be an easy win.
I'm including this post because I have many times referenced the ability to move Capital One cash back rewards to miles on miles-earning cards and/or the ability to move Capital One miles to friends or family members. Unfortunately, that functionality is currently down for "maintenance", and there is no timeline for when to expect a fix. I'm hoping that this will be temporary, but it's worth being aware. Previously, I had preferred spending on our Spark Cash Plus over our Venture X since it provided extra flexibility (the cash rewards could be redeemed for straight up cash or moved to miles as need be).
In other systems issues news, Amex transfers to Air Canada Aeoroplan have not been working this week, though see the comments on the post since it is hard to know when they may come back. As of the time of writing, we've heard from a number of readers who transferred points this week and hadn't had them show up in their Aeroplan accounts for 48hrs+.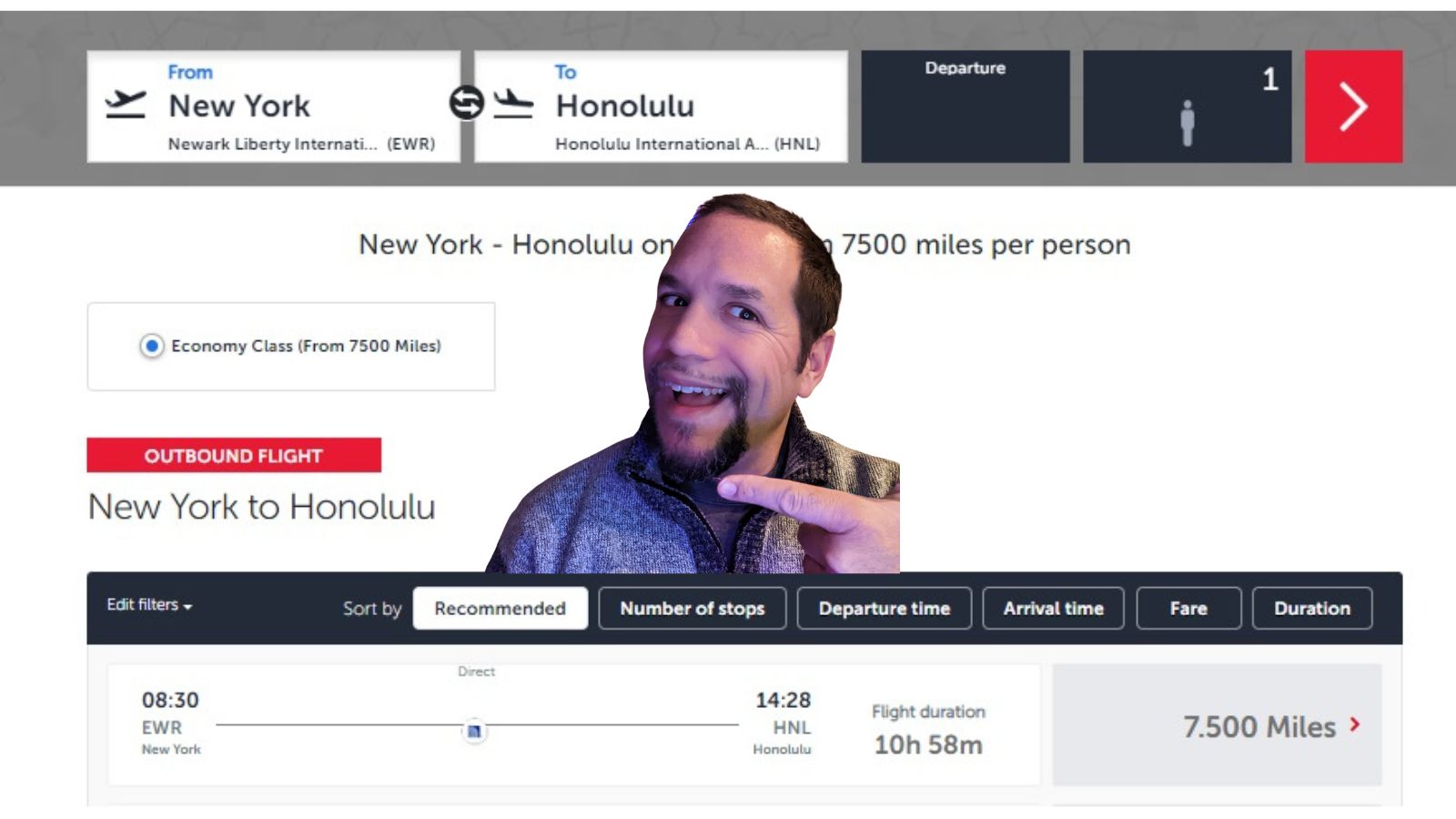 In a stroke of good news, Turkish has greatly improved their Star Alliance award search tool. It still isn't perfect, but now you can see flights to and from Newark — in fact, I booked round trip nonstop flights from Newark to Honolulu and back for a grand total of 60,000 miles for four passengers. Sadly, I couldn't book that online since the checkout system is still broken. However, I rolled the dice and called thinking that perhaps phone agents were also seeing this expanded Star Alliance award availability. Indeed they are. While they still won't see everything available that should be, the bottom line is that I had emailed 23 different ticket offices trying to book the same flight and none of them were able to book it. But after this week's change, I booked it over the phone with a single call.
I published a post this week about how JetBlue's "free' award cancellations don't feel so free since the taxes & fees are given back to you as a travel credit rather than an actual refund. Readers were quick to teach me that a Travel Credit can indeed be used to pay new award taxes, but you have to call JetBlue to do it. JetBlue is definitely lagging behind in their policy here and I hope to see them rethink the way this all works.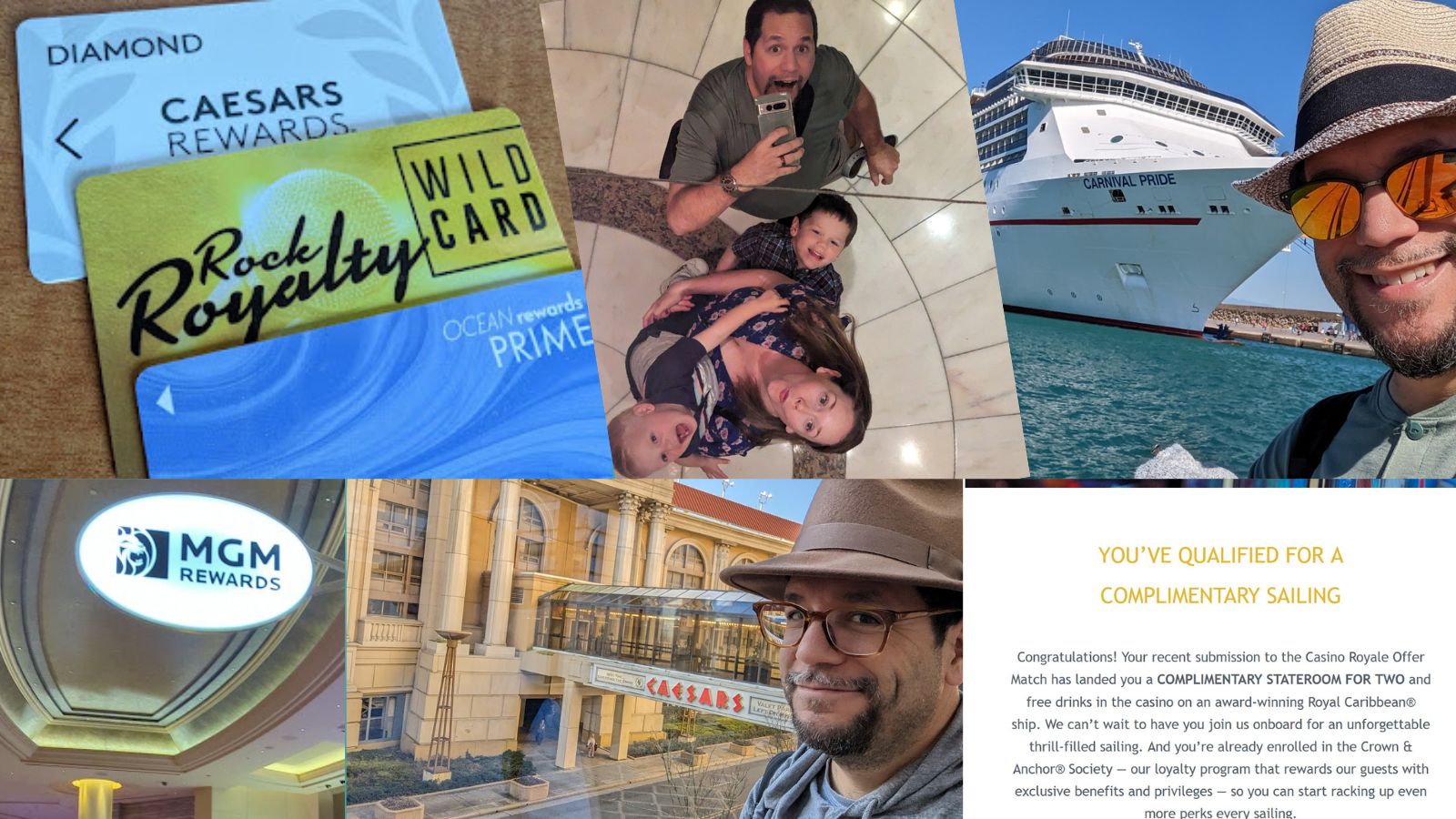 Another one bites the dust. Disappointingly, the Carnival Fun Match appears to be no more. You can still get free cruises with Holland America, Princess, and MSC thanks to easy casino elite status that starts with a credit card. This guide gives you all of the steps, but don't forget to also read the comments. For instance, one reader reports having booked beyond the expiration date listed in a couple of free cruise offers. You may get a "no" if you ask for the same, but it can be worth asking since the alternative is a "yes" to whatever you want to do.
Tim shares his review of the Hilton Dead Sea Resort, which looks like a decent place to stay if you're visiting Jordan and looking for a Dead Sea experience. Stephen had reviewed this property a few years ago on No Home Just Roam also and I think a common theme is that the hotel isn't amazing, but it can be an amazing value all things considered.
---
That's it for this week at Frequent Miler. Keep a close eye on this week's month-ending last chance deals so you don't miss those ending in September.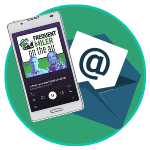 Want to learn more about miles and points?
Subscribe to email updates
 or check out 
our podcast
 on your favorite podcast platform.