In order to improve my Round the World award plans, I took a chance… I cancelled an award with the hopes that available award seats would re-appear on certain segments.  I lost that bet, but it's all good.  My back-up plan may be even better than the original…
What is 3 Cards, 3 Continents?
Frequent Miler loves creating fun and competitive team challenges. This year Greg, Nick, and Stephen are competing to
book the most amazing 3-continent dream-trip using 3 credit card welcome bonuses.
In the post "Round the World Award Booked! Lessons learned," I revealed that I had booked a Round the World itinerary for two (my guest will remain a secret until the trip begins).  However, since I and my mystery companion had different starting points and since my award hold didn't really "hold" as planned, we ended up with different flights for crossing both the Pacific and the Atlantic oceans.  All of our "in-between" flights would be together though.  Now, though, I've been able to rejigger things such that we will travel together across the Pacific and we have a chance of travelling together across the Atlantic.  That sounds good right?  But these changes meant risking losing out on desirable "in-between" flights.  That gamble didn't work out as hoped…
Limited rejiggering options
For their Round the World Awards, ANA allows free changes to the time and date of any segment in your trip, but you can't change the route or the carrier.  If you want to make route or carrier changes (and we wanted both for my travel companion), you can't even pay a fee to change the award.  The only option is to pay 3,000 ANA miles to cancel the original booking (you then get your miles and fees back, but not the original $25 phone booking fee), and then rebook what you want.
Here's the problem with cancelling and rebooking: if your original booking includes desirable flights that no longer have award seats available, there's no way to hold on to those awards.  Instead, here are the options:
Keep the original Round the World booking altogether, or…
Find alternative flights that are available, or…
Hope that when you cancel your original booking that the award seats will go back into inventory.
I decided on 2 and 3.  I found alternative flights (same airline and route, but different dates/times), but I still preferred the originals.
Gambling on Turkish awards
Two flights that I hoped to keep as-is were with Turkish Airlines.  Both flights were unavailable for partner awards when I called ANA to cancel and rebuild my travel companion's Round the World award.  Luckily, awards were available for the same routes and same airline, but with slightly different date/times.  One flight was simply later the same day.  The other was the next day.
The ANA call center rep was very patient with me and understood my goal.  We put together a brand new Round the World award before cancelling the old one.  For the Turkish Airlines portions, we used the alternative date/times that were available.  The agent then priced the award to make sure it was bookable as-is.  It was.  Then, I rolled the dice…
I told the ANA agent to go ahead and cancel the original award.  I had to pay 3,000 ANA miles to do so, but they refunded the original award cost: 90,000 miles plus taxes & fees. The original $25 booking fee was not refunded, but the total taxes and fees for the new itinerary were significantly lower than the original so I actually saved money by making this change.  That doesn't help my budget for the challenge since my companion's travel doesn't come out of the challenge budget, but it helps my wallet.
My hope when cancelling the original award was that the Turkish flights that we wanted (and which were still booked on my Round the World award) would come back into inventory as available for partner awards.  Immediately after cancelling, the agent checked on her end and I checked on mine (I used both United.com and AirCanada.com to check).  No dice.  We worked on other options for quite a while and tried again.  Still no luck.
Switching my flights for $15.21
I set up ExpertFlyer alerts to let me know if awards re-appeared on the Turkish flights we wanted most (the flights that were still booked on my Round the World award).  Now, my options were to simply wait and hope that I could eventually move my companion to my flights.  Or, I could change my award to match hers.  I preferred my flights, but there was no guarantee that seats would ever open up.  Meanwhile, her flights still had award availability, but I didn't know how long that would last.  I decided that the safest bet was to switch my flights to match hers.
Since the new flights were on the same airline and route, ANA didn't charge a fee to switch (that's great: I was afraid that they would charge me the $25 booking fee again, but they didn't).  However, the taxes and fees imposed by Turkish had increased a tiny bit and so I had to pay $15.21 to complete the switch.
I'm still monitoring the original flights to see if awards open up again.  If so, we can change both of our awards to those flights.  That won't be true for long though.  I will soon complete booking a few other elements of our trip, and once those are locked in we might not have the freedom to change flight dates anymore.  Plus, there are actually advantages to the new dates & times that I hope to capitalize on to make our trip even more amazing than originally planned.
Crossing the Atlantic together?
The final unsolved piece of the Round the World puzzle is our flight across the Atlantic ocean.  Or, I should say that my piece is firmly in place, but my travel companion won't necessarily be with me.  No additional award seats are available for my flight.
In order to make it possible for my travel companion to be on the same flight as me, I booked her on the same airline and route, but on a future date.  My hope was that an award seat would later open up on my flight so that I could simply call ANA again to switch her to that flight.  Luckily, this turned out to be less of a gamble than I thought…
After discussing the plans with my travel companion, I found out that she might prefer to go on a later flight after all!
Wrap up
When a business class award opened up on the same flight I'm booked on across the Pacific ocean, I realized that it was now possible to travel together for much more of the Round the World trip than I originally thought.  Since ANA doesn't allow routing changes to Round the World awards, we had to cancel and rebook my travel companion.  Overall, this saved me money since the new taxes & fees were lower, but it meant switching a couple of flights that we would have preferred to keep as-is.  Despite that minor issue, I'm excited about our new plans!  We will now travel together in business class on all segments except the final Atlantic ocean crossing (but travelling together on that one is still a possibility), and due to an unwanted date change for one of the flights, we'll have more time than previously planned in one excellent location for awesome experiences.  I can't wait!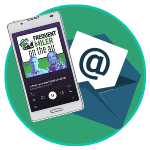 Want to learn more about miles and points?
Subscribe to email updates
 or check out 
our podcast
 on your favorite podcast platform.