The Marriott SPG merger has recently opened up a wealth of new opportunities such as the ability to transfer points between programs (1 Starwood point = 3 Marriott points), and the ability to match status levels: SPG Gold = Marriott Gold, and SPG Platinum = Marriott Platinum.  The combination of these two new features has led to a wealth of great opportunities…
I've been actively maintaining a list of great opportunities that the Marriott SPG merger has made possible in the post "Marriott SPG Complete Guide to Sweet Opportunities."  Since that post's original publication, I fixed a couple of mistakes and I added sweet opportunities that I missed the first time around.  In this post I'll highlight some of the best of those previously unmentioned opportunities.
Recap of previously discussed sweet opportunities
Here are a few of the most notable opportunities I highlighted in my original post:
Mega points through credit card bonuses.  Currently there are two public Marriott credit card offers and two SPG card card offers.  If you were to sign up for all four and meet the spend requirements, you would end up with a total of 173,000 Marriott points and 58,000 SPG points.  But since the points can be combined, you can think of it as a total of 347,000 Marriott Rewards points

or

115,000 SPG Starpoints.  And a couple could theoretically earn twice that many points!  Note though that half of the credit cards are business cards, so you do need some kind of business to apply for those.
Shortcuts to Platinum status.  The merger has opened up new shortcuts to top tier status.  Details here: Marriott SPG 4 New Shortcuts to Platinum Elite Status.
A 7 night hotel stay plus two years of free flights for two people for 90,000 SPG Starpoints!  This one is almost too good to be true, but it's real.  UPDATE: This option no longer works. Please see "Southwest kills best option for earning Companion Pass."
Here are were the steps:

Convert 90,000 SPG to 270,000 Marriott Rewards points.
Wait until January 1, then call Marriott Rewards to book a 7 night travel package.  Specifically, book Hotel + Air Package 3, Category 1-5.  Through this package, you can redeem 270,000 Marriott Rewards points for 120,000 Southwest Rapid Rewards points + a 7 night stay certificate.
With Southwest, when you earn 110,000 points in a calendar year, they give you a companion pass that is good for an unlimited number of flights for the rest of that year and all of the next year.  With those 120,000 points you'll be done with that requirement instantly!
Use your Southwest points to book flights for yourself, then add your companion for free!

Convert SPG Starpoints to United MileagePlus miles at a terrific ratio.  While SPG points normally transfer to airline miles at a very good ratio, 20,000 points = 25,000 miles, they have long offered a poor transfer ratio to United: 20,000 points = 12,500 miles.  But, thanks to the Marriott SPG merger, you can do much, much better.  Like the deal described above, you can book a travel package to get United miles:

Convert 90,000 SPG to 270,000 Marriott Rewards points.
Call Marriott Rewards to book a 7 night travel package.  Specifically, book the RewardsPlus Hotel + Air package.  Spend 270,000 Marriott Rewards points in order to get 132,000 United miles + a certificate for a 7 night Marriott stay.
With this process, even if you toss out your 7 night certificate, you would have just converted 90,000 SPG points to 132,000 United miles. That's an excellent 1 to 1.47 transfer ratio.

Convert Amex Membership Rewards to Marriott Rewards. While Marriott points aren't usually worth as much as Amex Membership Rewards (when used to transfer to airline miles), they can be quite valuable when used for travel packages as discussed above.  If you have a large stash of Membership Rewards points that you don't know what to do with, then consider waiting until Amex offers a transfer bonus to SPG.  Usually, Membership Rewards transfer 3 to 1 to SPG, but occasionally they offer 2 to 1 conversions.  When that happens, you can transfer to SPG and then to Marriott in order to convert Membership Rewards to Marriott Rewards at a 1 to 1.5 ratio.
Sweet Opportunities I Missed in Round 1
Share SPG points with anyone
In October of last year, Marriott added the ability to share up to 50,000 points per year with anyone.  Those with Gold status or higher can make the transfer for free.  Others must pay $10 for the privilege.  This is a big deal because many programs severely limit who you can share points with. But, it's not uncommon to want to help out a friend or relative by lending them points.  Or, you may want to barter: trade one type of points for another.  Perhaps, for example, a friend has Hyatt points that you need, and they'd like to make use of your SPG points.  Hyatt lets people transfer points for free once per month, but SPG doesn't officially allow transfers out of household at all.
You can now use Marriott's point sharing to share up to 16,666 SPG Starpoints per year with anyone.  And, if each of you have multiple people in your family, it's not hard to think up ways to transfer more than 16,666 points…
Keep SPG points alive
SPG accounts become inactive and points are forfeit if you have no activity in your account in a 12 month period (although it is enforced only after 18 months).  Dan's Deals reports that simply moving points from your Marriott account to your SPG account is enough to reset the clock.  Unfortunately, the reverse is not true: moving points into your Marriott account does not prevent your Marriott points from expiring after 2 years of inactivity (details here).
Better points to miles transfer ratios
I didn't really miss this opportunity in round 1, but I didn't know the full details at the time and I promised to update the post once I did.  So, I called Marriott to find out how many points one would get if they returned a travel package…
Marriott Travel packages offer miles plus a 7 night stay certificate.  As described above, it is often worth redeeming points for these packages even if you don't want the 7 night stay certificate.  One option, then, is to wait a while after booking the package and then call Marriott Rewards.  Tell the phone agent that you weren't able to use the certificate at the hotels you had hoped for.  It is very common to have trouble finding 7 available award nights in a row, after all. The agent may, at their discretion, give you the option to return the certificate in exchange for Marriott Rewards points.  If you had booked the category 1-5 package that offers 120,000 miles, then you would get back 45,000 Marriott Rewards points (other packages will result in different point refunds).  That's equivalent to a 15,000 SPG point refund.  This leads to the following recalculated points to miles transfer ratios:
United: 75,000 SPG = 132,000 miles = 1 to 1.76 transfer ratio!
Many other airlines: 75,000 SPG = 120,000 miles = 1 to 1.6 transfer ratio!
I don't recommend this!  Even though returning the certificate leads to sweet points to miles transfer ratios, you can get better value by actually using the certificate.  Even if you stay just 3 nights in a Category 5 Marriott out of the 7 nights you book, you'll come out ahead.  Note too that you can call at the end of the year to ask to extend the validity of the certificate for another year.  Also, if you prefer to stay in a higher category Marriott, you can simply pay the point difference in the travel packages.
Not guaranteed: Via a personal conversation with Daniel, of 'Dem Flyers, I learned that not all Marriott phone agents are willing return points in exchange for the stay certificate.  He had to call several times to get it done.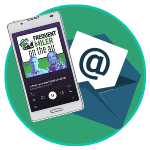 Want to learn more about miles and points?
Subscribe to email updates
 or check out 
our podcast
 on your favorite podcast platform.