In 2016, I exchanged 1.2 million Virgin Atlantic miles for an all-inclusive week on Richard Branson's Necker Island.  My wife and I loved it.  The experience was incredible.  It was absolutely worth the high price.  You can read my 2016 review here.
Our Necker Island trip was so great that we wanted to do it again.  Soon after the trip, I began saving up Virgin Atlantic miles for a return visit.  I have two Virgin Atlantic credit cards and so I setup a process to automatically spend $2500 on each card every month.  Thanks to mileage bonuses granted for high spend, this process results in my earning 120,000 miles per year.  Plus, the card offers elite tier bonuses with spend and so I automatically get and keep Silver elite status, which is now necessary for booking Necker Island with miles.  You can read more about maximizing value from the Virgin Atlantic credit card here.
In addition to earning 120K miles annually with the credit cards, I've taken advantage of frequent 30% transfer bonuses to Virgin Atlantic from Amex Membership Rewards and Citi ThankYou Rewards.  The result was that I pretty quickly got my balance back within striking distance of a return to Necker Island.
In 2017 hurricane Irma destroyed the island and so we put off thoughts of returning.  The island reopened last year, but it wasn't yet fully restored.
In the meantime, while I continued to earn Virgin Atlantic miles, I also continued to spend them.  For example, I used 60,000 miles per person to book three of us one-way from Japan to Detroit on Delta One Suites (pictured above).  I also used 75,000 miles per person to book three of us round-trip from Detroit to Hawaii on lie-flat Delta One.  Every now and then, when Delta's prices have been very high, I've used Virgin Atlantic miles to fly non-stop domestic Delta flights for 12,500 miles one-way economy or 22,500 miles first class.
Despite regularly using my miles, my balance is still very high.  I'm currently sitting on 1.1 million Virgin Atlantic miles!
Virgin Atlantic's financial crisis
Over the weekend, The Telegraph announced that after failing to secure a £500m government bailout loan, Richard Branson was looking to sell Virgin Atlantic (hat tip: Rene's Points). Bloomberg, however, reported that Branson's spokesman disputed this.  They wrote:
Britain's Telegraph newspaper reported earlier that Branson was seeking a buyer for Virgin Atlantic, something his spokesman disputed.

"Richard is committed to investing in Virgin Atlantic," Fox said. "He and Virgin Group are fully supportive of the process the airline is going through in seeking prospective investors."
Regardless of the specifics, there's no question that Virgin Atlantic is in serious financial trouble.  Richard Branson even offered up his own Necker Island as collateral to try to secure a loan to keep the airline afloat.
As a result, those of us with Virgin Atlantic miles may be getting worried.  Is there a chance that our miles will become worthless?
Earn or burn?
The price to book Necker Island has recently gone up.  It now costs 1.5 million Virgin Atlantic miles to book a Celebration Week on the island.  This is still arguably a good deal compared to the $35,000 cash cost (2.33 cents per mile value), but it's more than I currently have available.
Rather than earning more miles, though, the question on my mind is whether I should burn the miles I have.  With Virgin Atlantic on shaky ground, are my miles at risk of becoming worthless?  If so, is there a way to get value from them now even though I don't have any travel plans in the near future?
The Hilton Honors exit strategy
This idea came to us from a follower named Brad who asked if he should convert his Virgin Atlantic miles to Hilton points.  Nick and I discussed this on our recent Frequent Miler on the Air episode:
In that conversation, I confidently stated that I believe that Virgin Atlantic Flying Club miles will retain their value.  That's my best guess.  But still, it's worth discussing Brad's suggestion…
Virgin Atlantic miles can be transferred to Hilton at a 2 to 3 ratio.  10,000 Virgin Atlantic miles convert to 15,000 Hilton points.  One reason to consider making this transfer is the belief that Hilton is much less likely to fold than Virgin Atlantic.
There are two important reasons not to convert Virgin Atlantic miles to Hilton:
It's a one-way conversion.  Sort of.  OK, yes, it's possible to convert Hilton points back to Virgin Atlantic miles, but only at a terrible ratio of 10,000 Hilton points to 1,500 miles.  In other words, If I converted a million Virgin Atlantic miles into 1.5 million Hilton points and then later converted back to miles, I would end up with only 225,000 miles.
It's like cashing out at only 3/4ths of a penny per mile.  By using Virgin Atlantic miles for high value awards, it's easy to get far more than 1 cent per mile value.  Hilton points, however, are almost always worth about half a cent each.  There are exceptions (especially at very low-end or very high-end properties) where you can get more value from Hilton points, but Hilton often puts their points on sale for a half cent each so it doesn't make sense to value them higher than that.
If you think that it's likely that Virgin Atlantic miles will soon become worthless, then the Hilton exit strategy makes a lot of sense.  Getting 0.75 cents per mile is obviously far better than nothing at all.
Other exit strategies?
I've looked through Virgin Atlantic's award options and failed to find any other good exit strategies besides Hilton.  You can convert your miles to IHG, but the transfer ratio there is only 1 to 1.  That's not good at all.
Booking flights to use up points doesn't make sense either.  First, at this point in the COVID-19 disaster, we don't have any way of knowing whether any booked flights will happen at all.  And if Virgin Atlantic goes under, any award flights booked on Virgin Atlantic will obviously become worthless.  Even flights booked on partners would most likely be lost (more on this later in the post).
If we knew that travel would soon become possible, I suppose that burning points on a return to Necker Island would make sense.  But, in my case, that would require converting an additional 400,000 transferable points to Virgin Atlantic to book a trip that might not even be possible.  No thanks.  There are other Virgin Group properties that can be booked with fewer miles (including two luxury safari properties in Africa), but again, we don't know when it will be possible to journey to these locations.
What does a thought leader think?
The tagline for the blog View from the Wing is "Thought leader in travel".  And I buy it.  While Gary Leff doesn't always write "thought" pieces for his blog, I highly value his opinion when he does.  He's been writing about travel far longer than me, and his background in finance makes him uniquely suited to give advice about what may happen in situations like this with Virgin Atlantic.
I emailed Gary to get his take on the Virgin Atlantic situation.  Here's his reply:
I thought devaluation was on the horizon for Virgin Atlantic Flying Club even before the current crisis. My assumption, for instance, is that when their bilateral agreement with ANA was up for renewal that those great values would disappear (the way the London – Beijing Air China value did).

Of course there's risk to the miles now, as there is to many currencies. An airline bankruptcy does not mean the end of an airline's miles. Traditionally the first thing an airline does in bankruptcy is re-affirm their commitment to their mileage members. They will need their customer base to come back. As long as an airline doesn't liquidate, miles should generally be fine.

And while you can expect a troubled carrier to print a lot of miles, trying to market their way into selling more tickets, and that will eventually lead to devaluation (more miles chasing fewer seats once the carrier recovers) that's not a near-term concern.

The risk to a loyalty program comes in liquidation. If the airline goes out of business, the miles may become worthless. A true liquidation would mean another airline picks up pieces (perhaps routes, slots, aircraft, gates) on the cheap. An acquisition of some kind probably includes acquiring an airline's customers, and mileage liability. Remember that the loyalty programs, in normal times, have been profitable – indeed, we learned when United went into bankruptcy after 9/11 that Mileage Plus was the only profitable part of their business at the time.
In summary, Gary says that a devaluation is likely (especially with award bookings on ANA) regardless of what happens with Virgin Atlantic's financing (I've been known to predict the same).  But, he goes on to say that we only have to worry about miles becoming worthless in the situation in which the airline goes out of business entirely and its assets are liquidated.  I followed up with Gary to try to get him to guess how likely this is.  Here's what he said:
My confidence in my bets about the world right now are lower than in normal times, however I am guessing they will not be liquidated. The politics of a bailout have been harder for Virgin than for many airlines with Branson living in the BVIs and Delta's 49% stake. Nonetheless now that Air France is getting a bailout, and once Lufthansa does, the chips will fall and the UK government will decide to support a second long haul carrier at Heathrow.

In any case I'd guess that a restructuring is more likely, given the eventual value of airport slots that they hold (which will be more valuable in the future than in liquidation). The lack of DiP financing the way the U.S. has is the only thing that in my mind makes this other than a certainty.
In other words, Gary thinks it's unlikely that Virgin Atlantic will go out of business entirely, but he's less confident than usual about his predictions.
Read more from Gary:
Are Partner Airline Redemptions A Hedge Against Bankruptcy? Gary explains that booking partner flight awards won't protect your miles because tickets issued on a liquidated airline's stock won't be paid for and aren't likely to be honored.
Star Alliance Airline Avianca Warns It May Go Bust, Are Your LifeMiles Safe?  Gary covered a very similar situation with Avianca.  In this post Gary says that his advice has "long been to buy what you need to use right away, not to invest in the program long term."  But he goes on to say that he thinks that "the airline will continue even if going through bankruptcy. As long as it remains operational, LifeMiles should be safe and retain value."
With Virgin Australia In Bankruptcy, What Happens To The Miles?  Here Gary reports that "Virgin Australia's Velocity Frequent Flyer program has suspended redemptions even though it is a separate company and not included in the administrative restructuring."  He goes on to say "So what happens to Virgin Australia Velocity? If the airline survives, the program survives. If the airline doesn't survive, assume that the miles become worth very little."
What will I do?
I agree with Gary that Virgin Atlantic is likely to survive one way or another and that their miles will survive too.  I also agree that it's likely that we'll eventually lose the sweet spot award on ANA (round-trip first class to Japan for only 120,000 Virgin Atlantic miles), but that prediction has nothing to do with their current financial troubles.  It will be disappointing if I never have a chance to use my miles for this incredible sweet spot, but that alone doesn't affect my decision.
Personally, I've been getting great value from Virgin Atlantic miles, not just from Necker Island, but also from partner award flights on Delta.  My bet is that those award prices won't change materially any time soon.  Plus, Virgin Atlantic recently added the ability to use miles on Air France and KLM.  I found that Air France Premium Economy awards can be booked very cheaply with Virgin Atlantic miles, and award availability has been fantastic.
On the flip side, I'm also sitting on 890,000 Hilton points.  Do you remember when my Hilton account was hacked?  I had less than 400,000 points before getting hacked.  When my points were finally restored, I magically had over 900,000.  Yes Hilton, if you're reading this, feel free to take back the extra points.  Unless that happens, though, I have more Hilton points than I know what to do with.  So, transferring from Virgin Atlantic make no sense at all for me.
I'm going to keep my Virgin Atlantic miles as-is.  For now, I'll probably even keep earning miles through their credit cards (more due to laziness than anything else — I don't want to turn off my automated process).  But if a new transfer bonus comes along, I won't transfer points to Virgin Atlantic.  Not unless travel to Necker Island opens back up that is…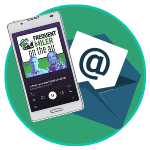 Want to learn more about miles and points?
Subscribe to email updates
 or check out 
our podcast
 on your favorite podcast platform.