There has been a lot of excitement this week over the limited-time promotion from Bilt Rewards that provides a fast track to Hyatt Explorist and Globalist status. There has been a lot of talk about mattress running for this promotion (including from me), but some questions I've seen remind me to highlight that while I think it's worth registering for this promotion even if you're not sure that you'll complete it, it isn't necessarily worth a blind mattress run to Globalist status.
Background
You can read more about the Bilt x Hyatt promotion in this post: Hyatt Globalist fast track through Bilt Rewards for Rent Day. In a nutshell, the promotion allows Bilt Rewards members (which is a free program to join — you do not need to get the credit card, so don't forget to uncheck that box if you don't want the card when you're signing up for Bilt Rewards) to link their World of Hyatt account and register to receive automatic temporary Explorist status. You need to register for this by 4/1/23 and then you'll have Explorist status from April 17 to July 16, 2023. During that window (4/17 to 7/16), you need to complete stays to keep or upgrade your status: 10 nights completed in that window will extend your Explorist status through February 2025 and 20 nights will upgrade you to Globalist status through February 2025. Again, see full details and answers to Frequently Asked Questions in the post Hyatt Globalist fast track through Bilt Rewards for Rent Day.
Given that Hyatt's top-tier Globalist status is widely considered to be the best hotel elite status to have (and the fact that it ordinarily requires 60 elite nights in a calendar year to attain), there has been a lot of excitement over this promotion. Particularly handy is the fact that it overlaps with a current Hyatt promotion whereby you can get back 3K points for every 2 nights completed starting with your second stay. See full details about these overlapping opportunities and why Hyatt Globalist status is great in this post: Easy path to Hyatt's top tier status [On my mind].
Since this opportunity is so appealing to so many, we've seen a lot of talk about mattress running nights with Category 1 awards and/or cheap cash rates. I personally intend to book some nights that I don't really need (but likely will use at least in part) so that I can get to 20 during the window.
But this idea of "mattress running" (i.e. booking a hotel that you don't need and maybe don't even intend to stay at beyond check-in) has caught on like fire given the relatively low requirements and I think we need to maybe sprinkle a little bit of cool water on the fire.
Who shouldn't mattress run the Bilt x Hyatt elite status fast track promotion?
Just today we had a member of our Facebook group ask whether they should use 100K points to book 20 nights at a Category 1 property or pay $1800, wondering whether the points would be worth more than the cash in the future.
Another member of our Facebook group asked if anybody had recommendations as to a nice Hyatt resort where they may be tempted to return again and again, looking to decide whether Hyatt has something to offer that would strike their fancy.
In both cases, I think the answers are clear to Hyatt regulars: 100K points can be leveraged to far more value than $1800 depending on how you use them and Hyatt as tons of very highly popular resorts where people return again and again.
But at the same time, both questions struck me because of the fact that while my first thoughts were captured in the previous paragraph, my second thought was that if someone is asking one of these questions, I think they probably aren't a good candidate to mattress run this promotion. That's not meant with any offense toward the questions (we love getting questions in our Facebook group! keep asking!), but rather I realized that it's worth a post to bring us all back down to Earth and remind us that Hyatt Globalist status isn't something that everyone should want or need.
Those who aren't planning Hyatt stays over the next two years
You should first get an idea as to where you're likely to travel over the next year and look up hotels in those areas. Are the Hyatt properties in those locations a good value? Will they give you a chance to leverage key benefits like free breakfast and free parking on an award stay, or are they rural Hyatt Place properties with free parking and free breakfast for everyone? Does Hyatt even have a property where you're likely to travel? Alternatively, are you willing to tailor your travels to where Hyatt has an attractive presence?
If you answer "yes" to that last question, some would invariably criticize you for going out of your way for free breakfast and late checkout, but I think it can make sense to look at short-term opportunities like this and figure out how to leverage them (perhaps by re-prioritizing your travel list to move destination X or Y to the top since they have a great Hyatt and you can easily get status now and moving destination Z to a future year when you don't have Hyatt status. At the same time, if it means staying at a less convenient or more expensive property at a particular destination, that probably wouldn't make sense. Either way, I recommend knowing about all of the above before putting 100K points into a 20-night mattress run.
If you don't have any specific plans for Hyatt stays or ideas about where you might be interested in traveling that have Hyatt properties, then you should reconsider whether a mattress run makes sense. You should get considerably more value out of the benefits than whatever you put into the mattress run. If the calculation is close, I probably wouldn't bother with a mattress run.
Those who can get the same benefits for less
It's also worth considering which parts of Hyatt status matter most to you and what other options you have for replicating those benefits.
Suites
For instance, if the most valuable benefit to you is the chance to get a suite, recognize that rather than hoping for one to be available at check-in, you can use a set number of points to directly book into a suite at the time of booking even without any Hyatt status at all. There are a few ways to do this — it can be done entirely with points, with a mixture of about half the number of required points and half the cash rate, or with 6K or 9K points per night plus the cost of a standard room (See: this post about booking Hyatt Premium suites for details on the various ways to book premium suites (the same applies to regular suites). You don't need Globalist status for this. Any Hyatt member can book suites with points and in many cases this can be a great value and a smarter play than waiting until check-in (particularly if you're visiting a very popular property or traveling during a peak time, when you'll have to hope that other Globalists didn't already beat you to it).
Club lounge access
If the most valuable benefit to you is club lounge access, the answer is similar to suites above: most properties with a club lounge allow you to book a club room with either a small premium in points over a standard room award or with a 3,000 points-per-night supplement on the cash rate.
Free breakfast, late checkout, and a room upgrade on paid stays
If the most valuable benefit to you is free breakfast and you mostly stay at higher-end Hyatt brands on paid nights rather than award nights, you might consider booking through Hyatt Prive, where you'll get a complimentary one-category upgrade at the time of booking, free breakfast for two each day, and a property credit of $50 or $100 depending on the property and length of stay. See more about Hyatt Prive and other preferred partner booking programs in this post: Getting the elite experience without elite status via credit card & hotel preferred partner booking programs.
Those who would only reach Explorist status
Generally speaking, Hyatt Explorist status doesn't offer much benefit. You earn a small premium in points on paid stays (very small) and you get a 2pm checkout. You also have a slightly better shot at a small room upgrade, but probably not to a suite. For most people, I don't think it's worth completing a mattress run to only reach Explorist status. That's not to say that it isn't worth completing 10 nights if you have real travel planned during the right window, but if you don't it probably isn't worth planning mattress run nights.
One exception is someone who is looking for free cruises. Hyatt Explorist status matches to MGM Rewards Gold. I recently wrote a post about how it is possible to start with MGM Gold status and match your way around to 57 nights worth of free cruises and hotel stays using currently-available opportunities. You can match from Explorist to MGM Gold, but only after completing the 10 nights to get Explorist status extended to February 2025. If you will follow the steps in that post and get 3 or 4 free cruises this year, it certainly may be worth considering a 10-night mattress run — though keep in mind that you could alternatively buy FoundersCard for $495 (or possibly less), which comes with Caesars Diamond status (which can get you everything in that post also), so I would only want to mattress run if it costs me less than $495 (or less than 50K Ultimate Rewards points).
Who should mattress run this promotion?
I think it can be almost a no-brainer for certain groups of people to mattress run this promotion (again, by "mattress run", I mean to book at least some nights even if you don't really need a hotel).
People who already have Hyatt stays planned
People who already have Hyatt stays planned should certainly consider mattress running to Globalist. This includes both people who already have stays planned during the promotional period (which means you'd only need to mattress run some nights) and those who have stays planned later this year or early next year in places where Hyatt Globalist elite benefits would be highly valuable.
In my case, I already had 9 nights booked at SLH properties and one more that where I was 100% intending to book a Hyatt (and since did). That puts me halfway to Globalist status. I had a a weekend trip that I planned to do this summer at some point and when news of this promotion hit I found that there was a nearby Category 1 Hyatt that was going up to Category 2. I found a weekend in May and booked it, getting me to 12 nights. I had a night during the promotional period when I intended to be in Las Vegas, so I extended that stay (very cheaply). That puts me within a few nights of Globalist status. Let's say I needed a 5-night mattress run to complete the 20 required nights and I could do that with 25,000 World of Hyatt points. That's a pretty low cost. If I can complete them during the current promotion for 3K points after every two nights, that reduces my cost to 19,000 World of Hyatt points. I already have a Hyatt stay booked at the end of the year where free breakfast will be worth it, and we make an annual trip to New York City around the holidays where free parking will save me at least fifty or sixty bucks (or more like ninety or a hundred a day at hotel rates), so Globalist status will be well worth it to me this year alone. I stay at Hyatt hotels regularly enough that I'll be happy to have Globalist status next year, also.
People who have a lot of Chase Ultimate Rewards points
If you have a large sum of Chase Ultimate Rewards points, or a card like the Ink Cash card that can be used to generate them quite easily as is the case with this week's Staples sale, then you may be highly inclined to stay at Hyatt properties (or if you're not familiar with Hyatt, you should consider familiarizing yourself).
That's because Chase Ultimate Rewards points (and Bilt Rewards points) transfer to World of Hyatt at 1:1. Given that World of Hyatt offers the highest average value per point among hotel currencies by a long shot, it is often possible to book Hyatt properties to great value.
If you have a very large quantity of Ultimate Rewards points (let's say a number between the high hundreds or thousands or into the millions) and you can mattress run via a Category 1 Hyatt property, particularly if you're able to get some off-peak dates, this could make more sense than it would for someone who only has 50K or 100K or 200K Chase Ultimate Rewards points.
Obviously you would still have to consider whether you'll visit Hyatt properties and leverage elite benefits to enough value to make it worth the cost, but if you're very points-rich, you may have more incentive to put those points to use.
People who will or can visit Las Vegas
If you are in, near, or planning to visit Las Vegas, there may be an exceptional case where it makes sense to mattress run nights. That's because Hyatt has a partnership with MGM Rewards and MGM stays booked directly with MGM or with Hyatt earn Hyatt elite credit so long as your World of Hyatt number is attached. You want to double-check at check-in that your World of Hyatt number is on your MGM profile.
This can be intriguing because MGM has properties in Las Vegas that can sometimes be very, very cheap. This is especially true if you have MGM Gold status (which you might get from the Atlantic City free cruise matching I wrote about a few days ago). My wife matched to MGM Gold in Atlantic City last weekend and upon logging in to her account she had an offer for up to 4 free nights in Las Vegas + a $20 resort credit. Note that complimentary nights are not supposed to count as elite qualifying nights. If you book an offer like that, be sure to include at least one paid night to have a long shot at things crediting. The average nightly rate can be….really low….and so the risk level is also quite low if it doesn't post properly.
Even without a complimentary night offer, you may find quite inexpensive nights at some MGM properties, particularly considering the fact that MGM Gold members do not pay a resort fee. Note that the dates below are from a couple of years ago, but I found some nights even cheaper within the promo period.
If you will be visiting Las Vegas and you can book really cheap qualifying MGM nights, it might be worth considering a Hyatt mattress run.
Keep in mind that if you don't stay and don't at least enter the room daily, there is a good chance that you might get checked out early. Ever since the shooting from Mandalay Bay a couple of years ago, I get the sense that Las Vegas hotels are more diligent about checking rooms periodically. That said, in the past, I've occasionally booked really cheap nights at Excalibur and actually stayed somewhere else, just showing up at Excalibur each day to mess up the sheets.
People who want to treat friends
Lastly, once you achieve Globalist status, it will be possible to make Guest of Honor bookings for friends and family. In my opinion, this can be one of the most valuable Hyatt benefits to which it is impossible to assign a value.
Here's what I mean: Hyatt allows members to transfer points to other members free of charge. So if you have a friend with a milestone event or special trip coming up in their life and they'd like to get a taste of the good life, they can transfer their Hyatt points to you and you can make the booking for them in their name and they will receive all of your Globalist benefits (like free breakfast, lounge access, free parking since it is an award stay, no resort fee, 4pm late checkout, and maybe a suite upgrade). That's a really nice benefit.
I find this to be an intriguing benefit to have because it enables you to do a favor for someone else that costs you nothing but a few minutes of your time to complete and yet it potentially really changes the game for them on that stay. If you have friends and family who like to travel, this can be a fun way to treat them to something nice. When I got married, I had only been into this game for about a year of collecting points (and a year of learning about points before that). One of my wedding guests had totally gotten me into the game. His wedding gift was a stay at any Hyatt property in the world. We stayed at the Park Hyatt Tokyo. I don't remember every gift I got at my wedding, but I sure do remember that one.
But you should still register even if you think you won't use it
Even if you think you probably won't complete this fast track offer, I think it can make a lot of sense to register for it. You never know when occasion may pop up to suddenly pick up some nights that you didn't expect: a work trip you didn't anticipate, a family emergency, your best friend unexpectedly decides to elope in Las Vegas…..things happen. I'd hate to unexpectedly find myself within striking distance of easy Globalist status and then miss it because I didn't register. Since it is free to join Bilt and register for this and Hyatt has said that participating will not disqualify you for future status fast tracks, I think it makes sense for most people to sign up just in case. Remember, you must register for this by 4/1/23.
Bottom line
The current fast track to high-level Hyatt elite status is exciting and attractive to many of us. However, it isn't for everyone. I don't think it makes sense for everyone to mattress run their way to Hyatt elite status, particularly if you have no idea where or how you would use the benefits. On the other hand, if you're willing to put in some time figuring out where and when to use the benefits, it might make sense to mattress run and refocus travel temporarily on places where you can leverage your benefits. Either way, don't just get caught up in the excitement. There's no doubt that this is an exciting promotion that will make a desirable level of status attainable for a wider range of people, but don't throw money or points at it without knowing how you'll leverage it for more benefit than cost.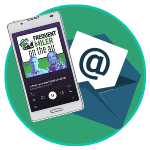 Want to learn more about miles and points?
Subscribe to email updates
 or check out 
our podcast
 on your favorite podcast platform.