Wow, I didn't see this coming.  During the pandemic Hyatt made it super easy to earn top tier elite status by cutting in half their elite requirements and then doubling elite earnings (see: Ludicrously easy path to Hyatt Globalist status).  That made sense because travel had come to a near standstill and so hotel chains were bending over backwards to get people back.  Now that travel is booming, I did not expect to see opportunities anywhere close to what we saw then.  I was wrong!  Two overlapping promotions make this year's opportunity almost as good as the pandemic path to top tier Hyatt status!  I think that Hyatt's reason for this is that while personal travel is booming, business travel has fundamentally changed thanks to Zoom.  So, without Hyatt's usual base of elites (business travelers), Hyatt needs to turn to the rest of us…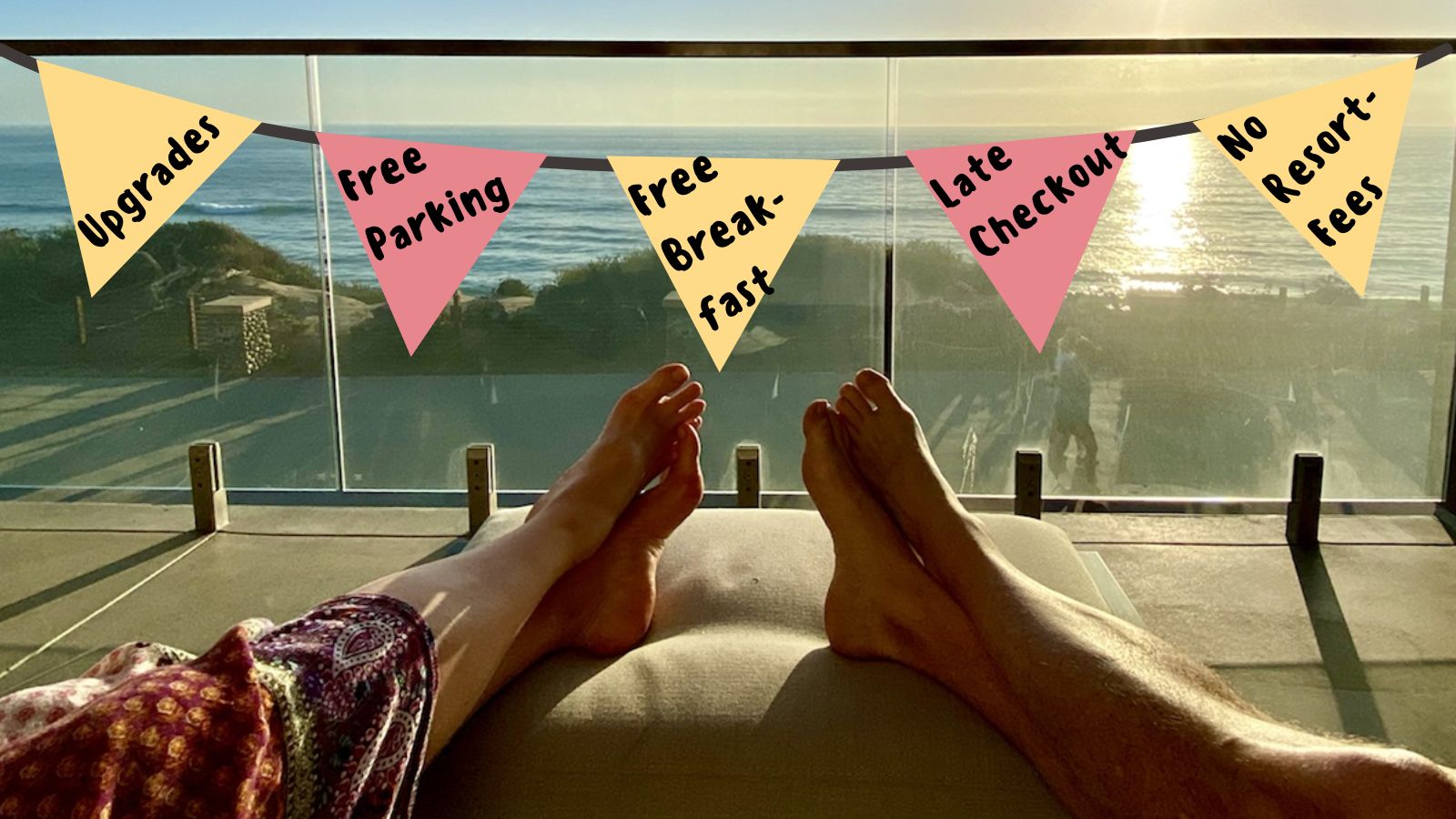 Overlapping Hyatt promos
I previously wrote about how Hyatt's spring promotion makes it possible to earn top tier elite status through "mattress running" with cheap award stays (see: Mattress running Hyatt's Q2 2023 promo).  And now, Bilt (which is free to join and doesn't require getting their credit card) is offering a complementary Hyatt promotion: register by April 1 to enroll in a 90 day challenge where you'll earn top tier Globalist status after staying 20 nights during the promotion period.  The spring promo (register by April 30, 2023) is for stays between March 20 and May 26, 2023.  The Bilt/Hyatt promo is for stays between April 17 and July 16.  In other words, stays between April 17 and May 26 will count towards both promotions.  And in both cases, award stays count.
As a reminder, the spring promo offers 3,000 bonus points after every 2 nights, but only after your first stay during the promo period.  So, to make the math easy, let's say you do a 1 night stay during the spring promo, but before the Bilt promo begins.  Then, if you stay 20 nights between April 17 and May 26, you'll earn 30,000 points from the Spring promo and Globalist status from the Bilt promo!  Considering that our current Reasonable Redemption Value for Hyatt points is 2.1 cents per point, that's like a $630 rebate!  If you also have a Hyatt credit card, and if your stays are in hotels in qualifying areas, you'll earn an additional 500 bonus points per two nights, for a total of 5,000 additional points.
One way of accomplishing all this is to book your stays entirely with points.  Hyatt's category 1 hotels cost only 3,500 points per night off-peak, 5,000 points per night standard, or 6,500 points peak.  Will all category 1 stays, your total cost should range from 73,500 points for all category 1 off-peak nights, to 105,000 points standard, to 136,500 points peak.  If you manage to do all off-peak, the bonus points from the spring promo can cut your total point cost nearly in half.
If you have questions about the spring promo and/or mattress running, see Mattress running Hyatt's Q2 2023 promo.  For more on the Bilt/Hyatt status challenge, see: Hyatt Globalist fast track through Bilt Rewards for Rent Day.
Hyatt elite status overview
In my 2022 post "Which hotel elite program is best?" I compared Hilton, Hyatt, IHG, and Marriott.  Hyatt came out on top in nearly every category.  More recently, via our podcast, we took a broader look at "Which is the most rewarding hotel loyalty program?"  Again, Hyatt blew away the competition.
Hyatt's low and mid-tier elite status levels aren't very exciting, but top-tier Globalist status is.  Top tier status offers free parking on award stays (that's huge in cities like New York!), free breakfast, waived resort fees on paid stays (all Hyatt members get waived resort fees on award stays), and more.
Elite Status Level
Requirements Per Year
Key Benefits
Member
Free to Join
Member rates
Waived resort fees on award stays
SLH Benefits
5-Brand Free Night Award
Discoverist
10 Nights
or 25K base points
or 3 hosted meetings
10% point bonus
Free Premium Internet
Elite check-in
Free bottled water
2PM late check-out
Earn Hyatt points w/ AA spend
Explorist
30 Nights
or 50K base points
or 10 hosted meetings
20% point bonus
Match to M life Gold
Room Upgrade
Fast track to AA elite status
Globalist
60 Nights
or 100K base points
or 20 hosted meetings
30% point bonus
Waived resort fees on all stays
Room upgrade, including suites
4PM late check-out
Club access or free breakfast
Free parking on award stays
Guest of Honor
Book awards w/ insufficient points
Lifetime Globalist
1,000,000 Base Points
All of the above
What are tier qualifying nights?
---
Tier qualifying nights are often referred to as "elite nights". With many hotel chains, you can earn elite status by acquiring a number of tier qualifying elite nights each year. For example, Hyatt usually requires earning 30 elite nights per year to achieve mid-tier Explorist status, or 60 elite nights for top-tier Globalist status. Additionally, Hyatt offers "
Milestone Rewards
" which are perks like free lounge access, free nights, bonus points, etc. Milestone Rewards are earned within a calendar year when you achieve 20 elite nights, and every 10 elite nights after that up to 100. Read more about Hyatt elite status and Milestone Rewards in our
World of Hyatt Complete Guide
.
---
If you status match to earn Globalist status, keep in mind that there are still a number of elite benefits (Milestone Rewards) that you won't get unless you actually earn the required number of elite qualifying nights:

| Elite Nights Earned | Milestone Reward |
| --- | --- |
| 20 Nights | 2 Club Access Awards |
| 30 Nights | 1 Cat 1-4 Free Night and 2 Club Access Awards |
| 40 Nights | 5K bonus points or $100 Hyatt gift card or 10K Find Experience Savings |
| 50 Nights | 2 Suite Upgrade Awards |
| 60 Nights | 1 Cat 1-7 Free Night and 2 Suite Upgrade Awards and Access to My Hyatt Concierge |
| 70, 80, 90, and 100 Nights | 10K Bonus Points or 1 Suite Upgrade Award |
Completely separate from elite status, Milestone Rewards are available to everyone and are based on the number of nights you stay in a calendar year. Club Lounge Access Awards and Suite Upgrade Awards are valid for the rest of the current calendar year and 14 months beyond. Free night awards are valid for 180 days from the date issued. FIND Experience discount must be used within 6 months of issuance.
---
If everyone's elite, no one's elite (not true!)
When promotions make it easy to achieve top level elite status, we usually hear grumbling from those who earn elite status the hard way year after year.  The worry is that a huge influx of elite members will dilute the value they get from status.  Let's take a look at Globalist benefits and see which ones might be hurt if there is a big influx of elite members:
Waived resort fees on all stays
Room upgrade, including suites
4PM late check-out
Club access or free breakfast
Free parking on award stays
Guest of Honor
Book awards w/ insufficient points
Is a hotel going to run out of free parking, free breakfast, or waived resort fees if too many Globalists show up?  No, of course not.  Most of the benefits on the above list are totally safe.  The only perks that are likely to be affected by having more Globalist members are as follows:
Room upgrade at check-in, including suites: Competition could make it much harder to score a great upgrade at check-in.
4PM late check-out (subject to availability at hotels with a casino, Destination Residences, and Hyatt resorts): This perk tends to be most valuable at resorts. If there's more competition for late check-out at these "subject to availability" properties, there will likely be fewer granted requests.
Club access: Sometimes hotel club lounges can be overcrowded.  An influx of Globalist members can certainly make that worse.
So, OK, the three perks above might be impacted IF the hotels you stay in are swamped with top tier elite members.  But will you be?  Consider that the people who earn status through promotions like the ones described above do not travel as much as you do (where "you" are the person who stays in hotels at least 60 nights per year).  My guess is that three of these new elites altogether barely travel as much as one "old-school" elite.  My point is that you shouldn't worry about it.  Your chance of encountering a legion of Globalist members at check-in probably won't go up…  Except with hotels popular with the points & miles crowds.  You probably will run into an overabundance of elite members at the Grand Hyatt Kauai, the Hyatt Regency Grand Cypress, Alila Ventana Big Sur, etc.  If it's a great hotel that everyone's talking about, then you can bet that the "new-school" elites will show up.
For more thoughts about why it's okay if Hyatt's elite ranks swell, see my pandemic-era post: Hyatt's Elite Devaluation (On My Mind).
My plans
Amazingly I've already earned 32 Hyatt elite nights this year and so I feel pretty confident about re-upping my Globalist status the old-school way with 60 total nights.  I can, of course, also earn nights through spend on my World of Hyatt card (every $5,000 gives me 2 elite nights).  So, I probably won't try to complete the status match.  Yes, I signed up — that way, if I change my mind it's still an option, but I highly doubt I'll go for it.  Most of my travel over the next few months is already accounted for and surprisingly little of it is through Hyatt.
If I didn't already have Hyatt Globalist status, and didn't already have 32 nights in the bag, it would be a different story.  There are five category 1 Hyatt hotels within driving distance for me in southeast Michigan and the closest one has a number of off-peak dates available.  I absolutely love Hyatt Globalist status and so if I needed it, I'd go for it.
See Also: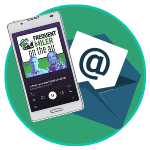 Want to learn more about miles and points?
Subscribe to email updates
 or check out 
our podcast
 on your favorite podcast platform.