Southwest Airlines has announced that, effective January 1, 2023, the Southwest Companion Pass will require earning 135,000 Rapid Rewards points within a calendar year. That's an increase of 10,000 points over the current requirement of 125K points. This only affects those looking to earn the pass in 2023 for use through December 31, 2024 — if you have earned or are en route to earning 125K points this year, you will still earn a companion pass valid through December 31, 2023.
As part of the same e-mail, Southwest also announced that Rapid Rewards credit cardholders would now get a yearly bonus of 10,000 Companion Pass Qualifying Points, effectively negating the increased qualification threshold. These points are qualifying only (not redeemable) and are awarded on the first business day of the calendar year if you hold a Southwest credit card at that time.
What it means
In reality, this is a fairly modest increase as devaluations go. The companion pass is still one of the best deals in travel (provided you can utilize it sufficiently) and the last time requirements were increased was January 2020. Southwest took the additional step of giving RR credit cardholders a 10,000 qualifying point bonus annually, meaning that those who plan to get a companion pass via credit card spend and/or bonuses will have the same threshold as before. Here's the current list of Southwest card welcome offers:
At the time of writing, it is still possible to earn a companion pass with two new card welcome offers since there is one business card offering a bonus of 80K and a couple of personal card offers that can fill in the gap once you have met minimum spending requirements.
Now is still the best time to go after a Companion Pass
Timing is key when it comes to the Southwest Companion Pass. That's because you need to earn the points required within a single calendar year in order to qualify but, once you earn it, your pass is valid for the rest of the year in which you have earned it AND the entire following calendar year
So, in order to maximize the value of a Southwest Companion Pass, you want to meet the spending requirements to earn your welcome bonuses as early in the year as possible. Since you usually have 3 months to meet minimum spending requirements, the best strategy is to open new Southwest cards at this time of year and then wait until after January 1st to meet the spending requirements. The bonus points will then post with your January statement and your Companion Pass will be good for nearly two years (until the following December 31st).
All Southwest cards are subject to 24-month language: if you have any of the personal Southwest credit cards currently or have received a new cardmember bonus on any of the personal cards within the past 24 months, you are ineligible for the bonus on a new personal card. You would need to close any currently open Southwest personal cards and be outside of the 24-month window since you last earned the bonus in order to earn a bonus again. Note that the 24-month clock starts when you last earned the bonus, not when you last opened the card.
Also note that all of the Southwest cards are subject to the Chase 5/24 rule.
Edit
Chase's 5/24 Rule: With most Chase credit cards, Chase will not approve your application if you have opened 5 or more cards with any bank in the past 24 months.
To determine your 5/24 status, see: 3 Easy Ways to Count Your 5/24 Status. The easiest option is to track all of your cards for free with Travel Freely.
Other changes: no show policy updated / slight change to boarding policy
The other changes announced to the Southwest Rapid Rewards program are:
Companion Pass holders can now board together with their Companions  (unless the Companion Pass holder purchased a Business Select  fare, purchased Upgraded Boarding, or added the Companion after they had been assigned a boarding position)
When you book Wanna Get Away or Wanna Get Away Plus travel with your Rapid Rewards points, if your plans change and you want a points refund, you must cancel the reservation at least 10 minutes before the flight's original scheduled departure time. Failure to cancel the trip 10 minutes before takeoff will result in forfeited points, starting summer 2023.
Previously, you could cancel award travel after a flight had departed and still get a points refund. Starting this Summer, that will no longer be possible and you'll have to cancel at least 10 minutes before departure. This seems to be a perfectly reasonable change.
Final Thoughts
While it's never nice to see a devaluation, it's good to see that the Companion Pass will still be achievable with credit card bonus points (and that the requirements for credit cardholders effectively remain unchanged). The path isn't as easy as it used to be due to the 24-month language and the Chase 5/24 rule, but it's still possible to earn the pass through welcome bonuses. See our Complete Guide to the Southwest Companion Pass for more.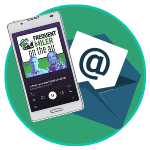 Want to learn more about miles and points?
Subscribe to email updates
 or check out 
our podcast
 on your favorite podcast platform.