People have been speculating for a while now that American Airlines is on the cusp of a major award devaluation.  The fear is that they'll drop their award charts in favor of dynamically priced awards (which is a bad thing for those looking to book international premium cabin flights).  Recently, View from the Wing listed 5 reasons to expect this to happen.  One of those reasons was that JonNYC tweeted "…I'd expect the AAdvantage changes next month or early November, if I had to guess."  And View from the Wing says that "Jon has excellent sources."
I don't personally have a strong opinion about whether this will really happen or how soon, but I do have enough AA miles socked away to be worried about this.  I don't want to miss out on what may be AA's best sweet spot award: Qatar Qsuites to the Middle East, India, or the Maldives for 70K miles one-way, or to Africa for 75K one-way.  Qatar's Qsuites is widely considered one of the best business class products in the world.  I've never flown Qsuites, but I'd love to.  And I'd love to use my AA miles for this sweet award before its too late.  For this reason, I've booked 580,000 miles worth of QSuite awards with the hope that I'll either be able to fly some of them as-is or that I'll be able to later change those awards without AA repricing them…
AA Sweet Spots
For reference, here are some of AA's best award values as things stand today:
Fly first class on Japan Airlines or Cathay Pacific from the U.S. to Japan or Korea for 80K miles one-way.
Fly first class on Etihad, Japan Airlines, or Cathay Pacific from the U.S. to the South Pacific for 110K miles one-way.
Fly business class on partners like Japan Airlines or Cathay Pacific from the U.S. to the following destinations:

Asia: 60K to 70K miles
South Pacific: 80K miles

Fly business class on partners like Qatar or Etihad from the U.S. to the following destinations:

Middle East, India, or the Maldives: 70K miles
Africa: 75K miles
Can we lock in awards now and change them later?
If you have the AA miles and you know now where you want to fly, and if you can find available awards, then it makes sense to simply book what you need now in order to lock in the current pricing.  What if you don't know that much?  For example, I know that I'd like to fly to South Africa on QSuites, but I don't know when that will happen.  Could I book now for a random future date and then, post-devaluation, change the flight to a date that really works for me?
I think there's a reasonably good chance that this will work.  View from the Wing explored this question the last time there was a major devaluation (in 2016) and he reported at that time that the following changes would be possible post-devaluation:
You can change date and time without repricing the award, while keeping airlines and routing constant.
You can change routing without repricing the award, while keeping the airlines constant, with a few caveats. Basically you cannot break the fare. You cannot add a stopover. You're going to have to stick with a legal routing for the primary carrier on the itinerary.
You cannot change award types, which means you can't go from American only to flying partners. You can't go from extra mileage award to saver award without a redeposit of miles and re-issue.
Basically, if things stay the same as with the last devaluation, we should be able to change travel dates and make minor routing changes as long as we keep the flown airline the same.
Fortunately, AA no longer charges for award changes or cancellations so there is no risk in prospectively booking award flights.  Worst case, you can always cancel and get your miles and fees back.
To the Maldives and South Africa.
Here are the flights that I booked.  I'm sure that we won't fly all of them, but hopefully some of these.  All of the following are booked into Qatar business class for two adults…
Maldives
Chicago to Malé, Maldives: 70,000 AA miles plus $15.70 per person.
Chicago to Malé, Maldives: 70,000 AA miles plus $15.70 per person.
I separately wrote about booking the Six Senses Laamu resort in the Maldives.  Somehow, we have to get to the Maldives.  One great way to go is via Qatar QSuites.  I couldn't find award availability for the exact date that I was hoping for, but I found both an earlier flight and a later flight.  So I booked both of them.  We might be able to change our plans to fit with one of those two bookings.  If we end up using one of the flights, I'll cancel the other.  If we end up doing something else entirely, I'll cancel both.
South Africa
Chicago to Cape Town, South Africa: 75,000 AA miles plus $15.70 per person.
Johannesburg, South Africa to Chicago: 75,000 AA miles plus $59.77 per person.
We have a friend that we'd love to visit in Cape Town, so I booked a flight to Cape Town.  Then, my thinking is that we'll travel around South Africa and end up in Johannesburg before flying home.  That's why I booked Johannesburg to Chicago for our return.
Why Chicago?
Qatar doesn't fly out of my nearest airport (Detroit – DTW).  It's theoretically possible to book awards flying AA from Detroit and then from the next airport to fly Qatar onwards.  But finding award availability for that combination is very difficult.  Instead, I chose Chicago because its a short flight from Detroit, and all three major carriers offer multiple flights a day.  In other words, it should be easy to book the positioning flights that we'll need.
Should you transfer Citi points?
Citi ThankYou Rewards is allowing 1 to 1 transfers to American Airlines, but only through November 13th, 2021.  If you have a lot of Citi ThankYou Rewards points, but you don't have enough AA miles to book exciting "just in case" awards, you might be wondering if it makes sense to transfer to AA for this purpose.
I'd only recommend doing so if you first find award availability and if you're pretty confident that you'll use the booked flights.  Other ThankYou transfer partners have their own great sweet spot awards (such as Virgin Atlantic: Book ANA first class one-way to Japan for only 55K or 60K points!).  Transfers are one-way only.  So, if you transfer points to AA and end up cancelling the booked flights, you'll be left with AA miles that might by then have devalued.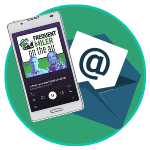 Want to learn more about miles and points?
Subscribe to email updates
 or check out 
our podcast
 on your favorite podcast platform.