Hyatt offers a few all-inclusive luxury resorts within the continental United States: Alila Ventana Big Sur and three Miraval resorts.  Recently I stayed at the Miraval Arizona resort, and then stayed at Alila Ventana Big Sur a few weeks later.  Which was better?
You can find my separate reviews of each property via these links:
I enjoyed both resorts, but there were significant differences between them.  Here's a point by point comparison…
Property and Location: Ventana Big Sur by a mile
While Miraval's property and surrounding area is pretty, it doesn't come close to matching the majestic hills, crashing waves, and giant redwood trees found in Big Sur.
Staff and Service: Ventana Big Sur
The staff at both locations were excellent, but at Ventana the staff consistently went above and beyond to ensure we had a great stay.
Food…
Breakfast: Ventana Big Sur
Ventana has a great breakfast menu and you can't beat the view.  I enjoyed most breakfast items there, but my favorite was the combination of the French toast and the yogurt and granola bowl (I'd put the yogurt and granola on top of the French toast… yum!).
Lunch: Miraval Arizona
Each day, Miraval Arizona offers a chef special for lunch… usually a fish dish.  And, in my experience, those dishes were awesome.  Ventana's lunch menu is pretty limited and (in my opinion) uninspired.  On the other hand, Ventana has just recently reopened their Big Sur Smokehouse which offers awesome barbeque options for lunch.  Even though the Smokehouse is open to the general public (which is no longer true of the resort's main restaurant), it is free for Ventana guests.  The Smokehouse is open Wednesday through Sunday, noon to 7:30pm.
Dinner: Miraval Arizona
This was a tough one to rate since both resorts offered excellent dinner options. Ultimately, though, I gave my nod to Miraval because the quality was at least as good as Ventana's and, more importantly, Miraval offered both standard dishes and a selection of "chef's daily inspiration" each evening.  Ventana, meanwhile, offered the same unchanged menu daily and only once during our stay offered an off-menu chef's special.
Dessert: Ventana Big Sur
Miraval offered decent desserts, but Ventana's were exceptional.  Plus, Ventana offered many more choices if I recall.
Activities: Miraval Arizona
Miraval is all about activities.  You can pick from a huge selection of included activities such as exercise classes, hiking, yoga, meditation, cooking, photography, and more; or from a number of paid activities.  If you want to stay busy doing fun stuff, Miraval is a great choice.
Ventana offers far fewer activities, but they're actively working on adding more and more.  They recently added additional complimentary guided hikes, astronomy, and even falconry (yes, it's now included complimentary) and bee keeping!
Point Price: Ventana
Ventana Award Pricing (Category 7 Hyatt):
Room: 30K points per night standard, 25K off-peak, or 35K peak.
Suite: 48K points per night standard, 43K off-peak, or 53K peak.
Premium Suite: 60K points per night standard, 50K off-peak, or 70K peak.
Update: Ventana is increasing to category 8, effective as of Tuesday, March 22, 2022, at 8:00 a.m. CDT.  New pricing:
Room: 40K points per night standard, 35K off-peak, or 45K peak.
Suite: 61K points per night standard, 56K off-peak, or 66K peak.
Premium Suite: 80K points per night standard, 70K off-peak, or 90K peak.
Miraval Award Pricing (Hyatt has a separate award chart for Miraval):
2 Person Room: 65K points per night standard, 57.5K off-peak, or 72K peak.
2 Person Suite: 95K points per night standard, 82.5K off-peak, or 107K peak.
2 Person Premium Suite: 125K points per night standard, 112.5K off-peak, or 137K peak.
Miraval award rates for two people are approximately double Ventana's rates.  That said, Miraval includes $175 per person per day credit towards paid activities and spa treatments so you do get more for your points.  Still, Miraval awards are very expensive.  The best bet when booking Miraval is to wait for their two nights for the price of one deal to return.
Overall: Ventana Big Sur
While Miraval edges out Ventana in a few categories, I far prefer Ventana overall.  And that's before considering award pricing.  It's astounding to me to see that Miraval charges twice as many points as Ventana!
To be clear, I very much enjoyed my stay at Miraval Arizona and I do hope to return someday.  But Ventana is my happy place to which I hope to return often.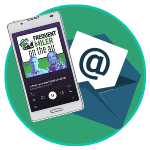 Want to learn more about miles and points?
Subscribe to email updates
 or check out 
our podcast
 on your favorite podcast platform.