Did you make it to last week's "Ask Us Anything, Live?" If not, you missed some fascinating hypotheticals. For instance…how much cash back would you need to earn to switch from "Team Points" to "Team Cash Back"?  And then… if you were getting shut down by all the banks but each one was generous enough to let you transfer out all your points to one program before the shutdown, which one program would you pick for each bank?  (Which leads me to the question…how are you all so creative with these questions?)
You can watch the full episode above, or you can click on each timestamp below to navigate directly to a specific question within YouTube.
00:00 – Start
04:08 – ​Question for Nick (the free cruise captain): I just booked a Holland America and Carnival Cruise. How do you decide which deck to stay on and which activities to book? Feels hard to justify spending…
06:33 – How much do you all spend on your AmEx cards to stay out of jail but still make other SUBs?
11:29 – You said on a previous episode that you would update the MS resources. Did you do that? If not is that still happening?
12:37 – How do I compare the price of a hotel room at $225 vs 8000 Hyatt points?
15:18 – What new business or service should someone create to support the points and miles hobby? What need and opportunities do you see?
19:30 – What cash back % rate would you need to earn, to be on team cash back?
24:32 – Hey all, I have the Barclays (now Wells Fargo)no fee Choice Privileges cc. It is my oldest card. Is there a way to get one of the new Wells Fargo cards to get the SUB without closing my current card?
26:36 – Thoughts on the Aeroplan card? Is it a keeper??
28:38 – Would you top up marriott certs with MR points if you didn't have bonvoy points?
31:06 – Got the Citibank AA Platinum card and they haven't given me the SUB because they say I didn't receive an offer – not true. Should I apply for the AA business card and take screenshots.
33:45 – Why is there so little talk about travel to South America in the points and miles world? Most blogs only talk about travel to Europe and Asia.
38:12 – could u please give us an update on the etihad first class apartment potential rescheduling with aeroplan? Can't seem to reach Lisa and aeroplan is not providing any options beyond point refunds.
39:07 – I've read that it can be more difficult to get approved for Chase business cards after 2 or 3, especially for newer smaller sole prop businesses. Do your chances improve if you cancel ones you have?
41:13 – Each of you is getting shutdown from all the banks, however the banks are being kind and will allow you to transfer all of your points to 1 program per bank. Which do you choose?
45:50 – ​If you don't rent can you use a Bilt card to pay for cell phone service via ACH? If so, do you also get the cell phone insurance.
46:56 – I'm introducing player 2 to the game. I currently have five chase cards. Personal and business. I can't decide if I should have him stay in the Chase system with me or sign up with Citi or capital one
50:57 – If you restricted yourself to only 2 hotel programs, what would they be? Consider cards (FNCs), ease of acquisition of points, availability, for family stays
56:37 – I started a 4-day Hyatt mattress run today (for the Bilt challenge). I considered a longer stay but decided against it to keep it reasonble. Any "mattress running gone wrong"/"what not to do" tips?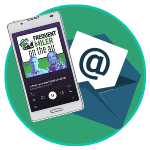 Want to learn more about miles and points?
Subscribe to email updates
 or check out 
our podcast
 on your favorite podcast platform.