On January 1st, 2022, American Airlines moved to a new way for members to earn elite status. The old EQMs and EQDs are gone. Now, we can earn elite status simply by earning lots of Loyalty Points. Loyalty Points are now earned not just from flying AA, but also almost anytime we earn AA miles.  In other words, we can earn Loyalty Points from credit card spend, shopping portal rewards, hotel bookings, flower purchases, and more.  In fact, it's not necessary to fly at all to earn top level status.  At Frequent Miler, we named this the Loyalty Point game.  And, the more I think about it, the more I believe that this change was a brilliant move by AA.
Every time someone earns AA miles and Loyalty Points without flying, American Airlines earns money.  While the behind-the-scenes financial details presumably vary from one partnership to another, the end result is the same: AA's partners (shopping portals, hotel booking sites, rental car companies, etc.) buy AA miles (which include Loyalty Points) to reward their customers.
Here's why I think this is genius: There are plenty of people, like me, who rarely fly AA and yet are now actively acquiring AA Loyalty Points in the hopes of earning elite status (click here for details).  And guess what?  It costs AA nothing, literally nothing, to give elite status to a person who never flies their airline.  So, worst case, AA grows it's elite ranks without watering down perks for active fliers.  The upgrade list won't grow larger, for example, if these new elites don't fly.  Actually, maybe that's the best case for AA since they'll earn money from these customers without having to provide them any flight services.  Another likely outcome is that people with elite status will choose AA more often than before.  That's another win for AA, especially if they provide good enough service to keep those customers coming back.
Some long time elites will no doubt be annoyed by the swelling ranks of elite members.  Competition for upgrades is never good.  The thing to remember, though, is that many of these new elites will be people who don't fly very often.  They will have acquired elite status through credit card spend and other non-flying techniques.  Therefore, even though there will be many more elite members, the chance of there being many more elite members on your specific flights will be small.
The AA customers who lose with this new approach, I believe, are those who earn status only by flying.  Doing it that way can be harder than before.  The new system encourages those flyers to supplement their flying with other ways of earning AA miles and Loyalty Points.  Those who refuse to adapt may find themselves being left behind with less status than before.
The other losers if AA is very successful in this new game will be AA's competitors such as Delta and United.  They may find that AA will be more successful in selling its miles because AA miles that come with Loyalty Points will be more valuable to customers than competing miles.  Additionally, they may find some flyers with AA status opting to fly with AA rather than whichever carrier they would have chosen before.  The question then is whether competitors will copy AA's approach.  Will Delta or United adopt a loyalty point scheme like AA's?  I don't know the answer to that, but I bet that both companies are watching closely and they will pounce if they see AA getting ahead.  I don't have any guesses as to how United would approach it, but with Delta I predict that they won't go as far in simplifying elite qualification as AA did.  Instead, I predict that Delta will treat points earned through non flying activities as qualifying towards Delta's elite spend requirements (e.g. in order to earn each level of elite status with Delta, you need to both fly a certain distance and spend a certain amount — I expect that SkyMiles earned from non-flying activities will add to the latter: MQDs).
What do you think?  Are AA's changes as brilliant of a business move as I think, or am I missing an important piece of the puzzle?  Do you think this will negatively affect existing AA elites?  Do you think AA's competitors will follow?  Comment below.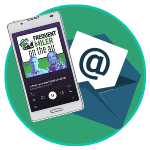 Want to learn more about miles and points?
Subscribe to email updates
 or check out 
our podcast
 on your favorite podcast platform.