Two years ago, I spent 8 nights in Bora Bora split between the St. Regis Bora Bora and the Conrad Bora Bora (recently named #2 and #3 in Travel & Leisure's Top 5 South Pacific Resort Hotels). Since our recent trip to Le Meridien Maldives, several readers have asked me my take on the age-old question: Do you prefer the Maldives or Bora Bora? (Ok, that's not at all an age-old question, it's the type of question that only a miles & points enthusiast would ponder). The answer isn't simple; during my recent stay at Le Meridien, I booked a return stay for next year (mostly in case it increases in category). But after considering it more, I think I am more likely to return to Bora Bora. That is surely in part because my experiences in Bora Bora were at higher-category hotels and my opinion here is definitely not a one-size-fits-all answer but rather the one that fits me the most. I look forward to readers weighing in with their own opinions in the comments.
Le Meridien Maldives was fantastic for service, snorkeling, and relaxing
I want to start this out by saying that Le Meridien Maldives was fantastic. We've noted a few times now that management at Le Meridien comes from a Ritz-Carlton background and it shows. Service was well beyond what I would expect in the sense that staff were outgoingly friendly and proactive in anticipating what you might need or at least asking often enough that you never had much time to realize what it was you needed before someone asked. I don't always need that, but it was relaxing and enjoyable (you can read more about the hotel in this full review).
That said, frequent travelers will know that while outstanding service is special, it is easy to find at luxury hotels throughout much of Asia. One needn't travel all the way to the Maldives for excellent service.
What draws most people to the Maldives is either a sense of isolation or the sea life (that exists in no small part thanks to the isolation). Le Meridien doesn't disappoint in that regard. It has the best coral reef that I've seen that was swimmable from shore (or really from the end of the west jetty). I've been to the Great Barrier Reef and gone scuba diving in a handful of places, so I've seen some good reef before, but never comparable reef that didn't require a boat to reach. Two-step in Hawaii offers fantastic snorkeling from shore (and I've seen a number of sea turtles there in close proximity), but the reef at Le Meridien looks like something you would expect to need a boat to reach.
But the thing here is that some people will need a boat to reach the reef. It's not an Olympic swim from the west jetty / shore, but I think that Greg and I each questioned whether we were swimming to something we could see — or just heading out to sea — a couple of times on the first trip out. I am obviously a capable enough swimmer to have done it a couple of times, but I'm not going to win any swimming events of any sort. While I was a track & field athlete in a previous life, I probably wouldn't have beaten anyone in a swimming event even when I was running a 4:20 mile in high school.
If I don't sound overly confident in my swimming ability, trust me when I say that my wife has less confidence in my swimming ability than I do….or at least the thought of her needing to save us both in a pinch doesn't appeal to her. I said to Greg that I don't think she and I would have made it to the reef because I think she probably would have gotten nervous about "what happens if" before we'd have gotten there and I wouldn't have argued with her. Again, it's not that the reef is miles away, but some people surely aren't going to swim to it (and if you do, you should definitely wear the life jacket from your room and wear a set of free fins from the dive shop).
That's not a knock on the place. Le Meridien has a great reef with a really nice drop-off where I'm sure you'll often see plenty of tropical fish and also things like sea turtles and maybe even sharks. Snorkeling gear is free. Staying a swimmable distance from a reef like that which can be snorkeled for free is awesome. I could easily spend hours each day swimming around in what felt like an aquarium.
However, the things I could spend hours doing at Le Meridien Maldives were basically limited to snorkeling the reef and sitting on the deck of my overwater villa. I recognize that sentence doesn't sound like a drawback for some, and I certainly did enjoy that, but the truth is that there just wasn't yet a lot to do at Le Meridien if that's not your thing. The swimming pools were quite small for a resort and though the beaches were nice and they are obviously making an effort to rake them regularly, they weren't quite as soft and powdery as I imagined them to be (there was a lot of broken coral on the beaches on one side of the island, so it was a little rough in some places when barefoot).
On the flip side, the island was very lush; we were told that the island and its vegetation was natural rather than being artificially planted there. As you walk the path through the center of the island, you definitely get the feel of being on a lush and tropical island. And there were activities like sunrise yoga and afternoon beach volleyball and beach soccer that we could have tried.
I imagine that the experience is likely different at other Maldives resorts in terms of both things to do and quality of beaches. But at some level, no matter which Maldives resort you choose, you are pretty isolated from everything else.
To be clear, I like that isolation. I could sit out on the back deck and listen to the ocean and keep my eyes peeled for rays and other fish without seeing or hearing anyone else for hours and be just fine with that. In fact, both our 40K to Far Away challenge and this recent trip to the Maldives taught me that I actually enjoy some solitude. These trips have helped me realize that the sense of peace is probably what appealed to me about training for a couple of marathons a few years ago — the quiet relaxation of a long run. Most of my life is spent pretty constantly on the go and with a to-do list and a lot of noise. I imagine that most who enjoy the Maldives like the contrast it offers. Some will be bored in 1 day. I could enjoy this for a week without a problem.
Bora Bora was easier with a family
In some ways, Bora Bora isn't all that different from the Maldives: it is pretty isolated and you are stuck at your hotel for the most part. However, you can hire private boat transport to take you to other hotels for dinner and most hotels have a shuttle boat that provides service to the main island. While I didn't take advantage of that, I know that it is possible to visit some local villages and do some hiking on the main island and that would have appealed to me if I weren't traveling with a baby who needed to nap twice a day.
One area where the resorts had a clear leg up in Bora Bora was in terms of beach set-up. We spent a lot of time on comfortable beach loungers playing in the sand with our son. There was less of that at Le Meridien Maldives. Le Meridien did have some day-beds…
But the beach setups at the St. Regis and Conrad in Bora Bora were more extensive (in no doubt partly because the St. Regis accommodates far more guests and both properties are higher-category).
In terms of snorkeling, it was a lot easier for a beginner or single swimmer at the St. Regis. That is because the resort has its own enclosed lagoon. To some extent, snorkeling on the grounds of the St. Regis is cheating: it basically is an aquarium rather than just feeling like one. But the advantage is that my wife and I were able to trade off on baby duty on shore while the other of us got in the glassy-calm water and swam around with the fish.
In fact, the lagoon was so calm that even our son could get in at just 19 months old.
We certainly could imagine spending time on the beach with our kids in the Maldives, but at least at the St. Regis and at the time of year we were there, beach and water time required less swimming strength. That wasn't only true in the lagoon — the waters in general around the resort were pretty glassy and smooth.
And while the beach villas at Le Meridien have shrubbery to provide privacy that blocks any view of the water from the villa, the beach villa at the St. Regis had a fantastic beach view from the back deck.
The St. Regis Bora Bora is both a much larger property than Le Meridien Maldives and it is also a significantly higher-category Marriott (and comes with a matching significantly higher cash rate), so it isn't a fair point of comparison and that obviously affects my perceptions of the places. The extensive development at the St. Regis Bora Bora (and also the Conrad Bora Bora) meant that pushing a stroller around on a walk was very enjoyable and easy to do.
By contrast, apart from the wooden docks where the over-water villas are located, paths around Le Meridien Maldives were entirely sand. A stroller would have been totally useless.
Walking around Le Meridien was more work since you were always on sand. That wasn't a bad thing to us — both of us enjoyed the exercise and constantly turned down offers to ride in golf carts in favor of walking except a couple of times when we were in a hurry. You didn't have to walk, but if you wanted to it might be worth knowing that there were no paved pathways. Again, that can be viewed as a strength — the island is certainly more natural at Le Meridien. But if you have mobility issues, it could make things more difficult.
Again, my experience in the Maldives isn't representative of all resorts. It looks like the St. Regis Maldives has pretty extensive boardwalk. On the other hand, I stayed at the Sheraton Maldives on a previous visit and I recall walking paths similarly being sandy paths rather than paved. Our stay there was before having kids and admittedly I probably never would have thought of this contrast point if not for the fact that I have stroller-aged kids now. There is also obviously the contrast in property category to consider. While at Le Meridien, Greg questioned whether properties costing more points could offer enough additional luxury to justify the price. In hindsight, I see some ways they can and did in Bora Bora.
I think Le Meridien could probably up their game in terms of beach activities. You can currently rent paddleboards and sea kayaks / canoes for free and they separately have jet skis and a catamaran available for rentals. The St. Regis in Bora Bora additionally had pedal boats like the "bicycle" you can see in the water here. We took that out a few times with our 19-month-old and had fun pedaling around.
My experience at Le Meridien was only a few nights, but the waves may have been less conducive to that type of activity as the ocean did have a bit more movement to it there. Greg and I tried taking out paddleboards one day. Unfortunately, we picked a day and moment when a rainstorm was moving in from far out at sea and just as we tried to paddle out the wind came blowing in. I fell off several times trying to get on my paddleboard and we eventually turned back in. We probably picked the worst possible moment to try – I saw others paddleboarding during our stay who seemed to be enjoying it. And I paddleboarded at the Sheraton Maldives a few years ago and saw small sharks and other sea life and felt very comfortable.
There are also more land-based activities at the resorts I visited in Bora Bora. The St. Regis and Conrad Bora Bora both had mini-golf courses (admittedly in poor condition at the St. Regis, but kids probably don't care much) and I believe both the St. Regis and Conrad had tennis courts. There were also bicycles available for kids at the Conrad.
There was also evening entertainment at resorts in the Bora Bora like this Polynesian-themed show at the Conrad Bora Bora.
Le Meridien Maldives has an outdoor movie screen set up but it wasn't yet operational. There otherwise wasn't anything going on at night while we were there. Similarly, I don't recall evening entertainment at the Sheraton Maldives (it's possible that they did and I just didn't notice as we weren't looking for it at the time).
For a family traveler, another strength at the St. Regis Bora Bora was that kids under a certain 6 ate for free. We were reminded of that several times and even when at the beach an attendant came by to see if we wanted to order any (free) food for the baby. At restaurants, we were able to order a dish from the kids menu for him for free. That was huge. I didn't think to ask whether Le Meridien offers something similar – it is possible that they do (according to this page on the Marriott website, it sounds like this is a program feature across Asia Pacific properties). Several Marriott resorts in the Maldives (and also the St. Regis Bora Bora) also offer free breakfast for kids 12 and under, though Le Meridien is not listed as one that does.
Another thing that may have been temporary (mentioned in that same older article on the Marriott site) was that all kids got free ice cream when we were at the St. Regis. Our son's first experience with ice cream was at another Asia-Pacific region Marriott (the Courtyard Hakuba) and he continued to wolf it down at the St. Regis in Bora Bora. Again, you may be able to get this benefit at Maldives properties as well (YMMV).
As a much bigger resort, the St. Regis Bora Bora also had free sunscreen stations dotted around the property which was quite convenient.
One final thing that might make a difference to some: while both the Maldives and Bora Bora require an expensive transfer from the international airport that can not be booked as an award ticket, flights from the international airport in Papeete, Tahiti to Bora Bora are operated by the domestic airline (Air Tahiti – not to be confused with international carrier Air Tahiti Nui) and can be booked via the Chase Ultimate Rewards portal. That means you can easily use points at a value of 1.5c per point if you have the Chase Sapphire Reserve (and that's what we did). At the time when we went, those flights were about $450 round trip per person — about 30K Ultimate Rewards points each. Note that you need to book those flights separately from your hotel (unlike in the Maldives where it gets added to your hotel bill and you may be able to pay for the flight using gift cards). While the planes are small, they are much bigger than the sea planes used in the Maldives.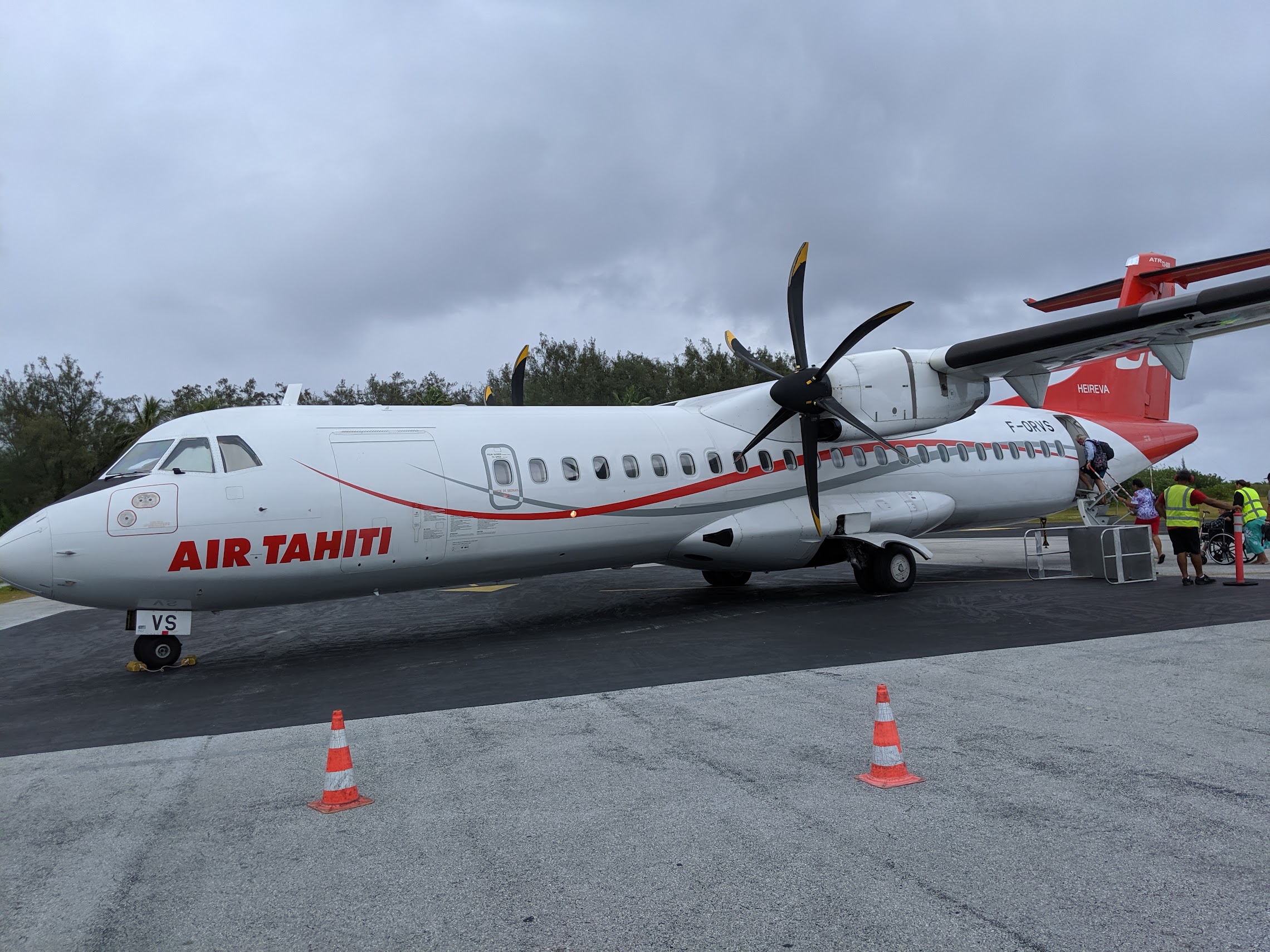 Bottom line
Overall, Bora Bora felt more of a family-friendly destination thanks to more developed resorts. Some will not prefer the fact that those resorts are so highly-developed. I definitely didn't get the same sense of isolation in Bora Bora that I did in the Maldives, but at the stage in life where I am right now (with two young kids in tow for the vast majority of our travels), I think I'd take Bora Bora again. There is also the fact that you can fly to Tahiti nonstop from the west coast in 8-9 hours rather than having to connect at least once and fly for more like 20 hours to get to the Maldives. Those things make me lean towards Bora Bora.
However, and this is a big point, if you want to book an overwater villa using points, you have a number of options in the Maldives to book an overwater villa as a standard room there. In Bora Bora, you'll be on the hook both for more points for a standard garden villa and for a cash upgrade if you want to be over the water. While some say the overwater experience is overrated, I sure don't say that. If I were to take a trip alone or with just my wife, I could see going back to the Maldives for a cheap (in Marriott points) overwater villa once more.
Finally, my conclusion is no doubt influenced by the difference in category between hotels. Greg questioned whether a higher-category hotel could provide luxury commensurate with the additional points required. I guess my final answer is yes — I'll take the St. Regis Bora Bora for the win. It's pretty incredible to be able to ponder not only one trip but returning to either of these bucket-list destinations. That choice is only possible for me thanks to the games we play, so I'll be glad to keep on playing for at least one or two more trips to an isolated island paradise before I kick the bucket.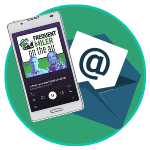 Want to learn more about miles and points?
Subscribe to email updates
 or check out 
our podcast
 on your favorite podcast platform.