One question that we received a lot of times both during and after our recent trip the Le Meridien Maldives was "How much did the sea plane transfer cost?" and "Is there any way to save on the sea plane?". The answers are "a bunch" and "yes" and reminded me of when I had the same questions before my trip to Bora-Bora a couple of years ago. Here are a number of ways to save on these mandatory expenses if you want to visit this island paradise.
Saving (some) money on Maldives sea plane transfers can be easy
In the Maldives, you're generally going to pay an arm and a leg to get from the airport to your hotel. Unless you're staying in Male (which isn't a common for tourists), you're going to need to take a boat or a sea plane to your resort and either way it is probably going to be expensive.
Most resorts charge somewhere between $400-$700 for a round trip transfer between the airport and hotel (Le Meridien charges $420 for a sea plane and the Waldorf-Astoria charges $700 for a yacht transfer as just two examples). You generally can not arrange your own transfers in the Maldives (I've read that it may be possible to hire your own yacht, but at far greater expense and given the distances of some islands it may take quite a while). I won't say that it is altogether impossible to make arrangements on your own. Trans Maldivian Airlines does note in their FAQs that they offer walk-in fares subject to availability, but they do not take advance reservations for them and so I'm not sure that counting on that is a viable plan. I'm not aware of any simple way to make your own arrangements (whereas in Bora-Bora the distances are pretty short and therefore it is easy to hire local boats to transfer you from the airport to and between hotels, that isn't the case in the Maldives).
The positive side of your resort handling the sea plane transfer arrangements in the Maldives is that the charges are added to your folio. In the case of Marriott and Hilton properties, that could be a big positive.
Discounted gift cards
If you're staying at a Marriott property, there are several ways to save on sea plane transfers via gift cards. Since the sea plane is charged to your room, it should be easy enough to pay your folio with gift cards; if you have acquired those gift cards at a cost below face value, that can make for real savings on the sea plane transfer.
Note that I have frequently encountered front desk agents who are unfamiliar with how to process a gift card payment. I recommend stopping by the front desk the day before departure to get the ball rolling and give them a chance to figure out how to apply gift cards to your folio. During our recent stay at Le Meridien Maldives, we were able to email the gift card information to the front desk the night before departure and our gift cards were applied to our folios that night. That eliminates the stress of having someone trying to figure it out as you are preparing to depart.
I believe that most chain resorts in the Maldives set prices in US Dollars, so you shouldn't lose anything in currency conversion. Here are a few ways to save via gift cards:
Marriott gift card sales
Marriott occasionally offers gift cards for sale at 20% off of face value directly through Marriott.com. When they run that deal, you stand to save as much as $140 per passenger on the round trip transfer via this method (or about $84 per passenger at Le Meridien). The transfer is still expensive, but that's a significant savings.
Amex offers
We frequently see Amex Offers for Marriott. Unfortunately, these offers are almost always limited to US properties and the terms exclude gift card purchases. Fortunately, buying a gift card at the front desk of a US property has always worked to trigger the credit despite terms indicating otherwise.
The typical Amex Offer discount works out to be 20% (usually $40 back on $200+ or $50 back on $250+), but we have occasionally seen better offers since the pandemic began (including 25% at $50 back on $200+ and 30% at $75 back on $250+). These offers come around frequently enough that a couple playing in 2-player mode and planning in advance should be able to utilize these to save 20% or more on Marriott gift cards that cover the cost of their transfers. It is worth repeating that offer terms exclude gift card purchases, so there is some chance of claw back though we haven't seen it happen before on Marriott offers.
Grandfathered Capital One cardholders
I've written about the fact that I have an old Capital One card that has a "Hotel Special Offers" redemption that was apparently a feature for Venture and VentureOne cardholders who opened their cards at some undefined time in the past. We don't know much about when or for how long this was offered, but those who have the redemption have been grandfathered in to keeping it thus far. If you have an older Capital One Venture or VentureOne card, it might be worth checking your redemption options to see if you have it.
Those who have this redemption can get a $900 Marriott gift card for 64,250 Capital One "Miles". That is notable because it yields 1.4c per point in value toward Marriott gift cards (the more hardcore mathematicians among us will argue that since you can sometimes get Marriott gift cards at 20% off of face value, you're really only getting $900 – 20% = $720 in value here, but either way you're getting better than 1c per Capital One mile and so this beats the "travel eraser" feature).
I was happy to redeem Capital One "Miles" this way to cover all of my costs in the Maldives. My final folio including sea plane transfer and food came out to less than $900, so I covered the whole thing with a single $900 Marriott gift card. The sea plane portion of the folio works out to have been about 30,000 Capital One "Miles" round trip. Again, it still isn't cheap, but that's a price I can live with.
Note that Capital One allows unlimited transfer of their "Miles" from cardholder to cardholder, so if you have a friend or family member with this redemption in their Capital One account, you could transfer your "Miles" to them to make this redemption. Keep in mind though that Capital One now has some 1:1 airline transfer partners, so 64,250 Capital One "Miles" could actually be 64,250 airline miles in some programs. You may get far more value out of premium cabin flights, so this redemption option may be less attractive to you. YMMV.
Leveraging Credit cards to save on Maldives sea plane transfers
Amex Marriott Bonvoy Brilliant
If you are staying at a Marriott property in the Maldives, the Marriott Bonvoy Brilliant card could be worth a look since it offers an annual $300 statement credit for charges at participating Marriott hotels & resorts. I would expect charges at Marriott's Maldives resorts to trigger this statement credit. Paying with the Bonvoy Brilliant could therefore put a sizable dent in your sea plane cost. In two-player mode, it certainly may be worthwhile for both partners to open a Bonvoy Brilliant for a $300 rebate each.
If planning a year or more in advance, the 50K free night certificate one gets at anniversary may also come in handy for covering a free night at some Marriott resorts in the Maldives (though note that there is no way to "top-up" a certificate with points — if the resort you want charges 60K or 85K there is no way to use your 50K free night certificate).
By planning in advance, you could leverage the Bonvoy Brilliant to help you save. If you were planning a December 2022 stay, you could open the Bonvoy Brilliant today and you may get your anniversary 50K free night certificate (upon renewal in September 2022) in time to use it for your December 2022 stay. You may also be able to leverage this year's $300 statement credit by purchasing Marriott gift cards at the front desk of a hotel this cardmember year and then since your December 2022 stay would be in a new cardmember year you should be able to get a new $300 statement credit when using the card to pay your folio from your stay.
Current offer information for the Marriott Bonvoy Brilliant™ American Express® Card can be found here.
Amex Hilton Aspire
The Amex Hilton Aspire card also comes with an annual hotel credit: you can get a $250 credit each year for qualifying charges at Hilton resort properties. The definition of a "resort" for the purposes of this credit isn't always intuitive — see qualifying properties here. The good news is that all three Hilton properties in the Maldives qualify.
I've written in the past that it may be possible to contact a property and make a pre-paid deposit (the Conrad Maldives was willing to do it when I wrote that post). If you planned to stay in December 2022 and you opened the Aspire card today, it may be possible to contact the property as soon as you make your reservation and put down a $250 advance deposit (that should get credited back as a resort charge). Then, when you stay in December 2022 after your new cardmember year has begun, you could put the charges from your stay on the Aspire card and get another $250 credit (since it would be a new cardmember year). That could knock $500 off your sea plane transfer.
Keep in mind also that you get a free weekend night certificate every year on this card including after approval. You should get your first free night certificate in about 8 weeks and free night certificates issued during 2021 are valid any night of the week through December 31, 2022.
Current Hilton Honors American Express Aspire card offer information can be found here.
Travel eraser credit cards
There are a myriad of cards on the market that will allow you to use bank points to erase travel purchases at a value of 1c per point. Cards like the Capital One Venture Rewards Credit Card, Bank of America Travel Rewards card, or Discover IT Miles card offer rewards that can be used to offset travel expenses at a value of 1c per point. You could pay all or part of your room folio with one of those cards to use points to "erase" the sea plane charges.
Cash back cards and checking account bonuses
You could easily achieve the same end with money earned on cash back cards. A $500 welcome bonus on a cash back card could be put toward a sea plane transfer as could the cash back rewards earned on such a card, though perhaps that feels less like using rewards and more like paying the full sticker price (which is obviously true but may sting less when it feels like you're playing with the bank's money). By the same token, there are sometimes checking account bonuses that could cover the entire cost of a sea plane transfer. I've certainly opened plenty of new checking accounts over the past two years to cover the cost of transfers for my family.
Bottom line
Sea plane transfers in the Maldives aren't cheap (and neither are boat transfers in most instances). Thankfully, by leveraging opportunities for discounted gift cards or utilizing the right credit cards, you can do a lot to defray at least some of the cost. Those transfers still won't be "cheap" or "free" or even very reasonable, but saving a couple hundred bucks or more on your sea plane transfers certainly beats paying full price.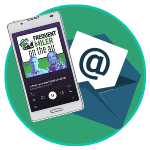 Want to learn more about miles and points?
Subscribe to email updates
 or check out 
our podcast
 on your favorite podcast platform.