Last month, Greg announced that he is passing the GUC. That is to say that he is giving me use of Delta upgrade certificates for a trip that I need to plan, but because the certificate holder has to travel on the itinerary, I need to bring Greg. Read more about the foundation of the challenge here: Passing the GUC: Greg gives global upgrades to Nick… with a catch. That this trip of course will not happen until we feel safe traveling (the certificates don't expire until 1/31/22) and that is a good thing given that I have a good deal to learn in order to maximize this opportunity. Since Delta now allows cheap Air France and KLM flights to be upgraded using a Global Upgrade certificate, I have started to look into using these upgrade certificates on Air France. While I certainly hope to use the GUCs on some sort of complex international routing, my first impression regarding using them on Air France flights is that the amount of time this is going to take is probably not going to make them a good value versus outright buying a business class ticket.
Taking my first planning steps
We are far from making any decisions about when or where this trip may happen and as such it isn't even really useful to be shopping prices at this stage of the game. We likely won't book anything for months or travel until maybe late 2021. My hope is to get to a point where we're both comfortable traveling and then I would hone in on finding an incredibly cheap but also interesting international long-haul economy class fare. That is to say that at this point, I'm not yet concerned with finding a flight I actually want to buy but rather I want to understand how the process works so that I can look for the right stuff when the time comes. I assume that time won't be for quite a while since the upgrade certificate doesn't expire until January 31 of 2022. Based on what I've read, we should have plenty of time to use them, so I'm under no pressure to book this in the near-term.
The challenge it seems is going to be in finding that interesting/complex/cheap itinerary that also has upgrade space available. To figure out how to find this, I headed to Flyertalk's Delta Global Upgrade Success thread and a few data points toward the end of this thread about using GUCs on Air France that was started before Delta's expansion of the certs but has a couple of pertinent data points toward the end.
Back when Delta expanded the use of GUCs on partner flights in late October 2020, it became possible to use Delta Global Upgrade Certificates to upgrade even cheap economy class tickets on Air France (or KLM) to business class. That sounds potentially exciting since Air France and KLM serve some interesting far-flung places. Furthermore, as part of the challenges Greg has put in place, I stand to earn bonus points for routing through Paris and/or on KLM (since long-haul KLM business class should mean collecting a Delft Blue miniature house).
According to the best information I can find best information I can find between the original announcement and Flyertalk threads, the trick for Air France and KLM is that you'll need to find upgrade space available in order to do that. The good news is that upgrades now book into Z-class, which means that you should only need to find Z-class space available.
Finding upgrade space proves cumbersome
While by all accounts it seems to be easier to find Z-class space for an upgrade than it was to find the O-class space that used to be required for an Air France upgrade, there are a few roadblocks:
Delta agents may be unfamiliar with either the fact that you can upgrade cheap Air France economy class flights or that they need to search for Z-class space rather than the elusive O-class space of old.
Z-class space needs to be available on the full itinerary. You may run into some sort of married-segment-type logic where there is upgrade space on A to B and on B to C but not on A to B to C.
While you can use Expert Flyer to find Z space on a nonstop flight and it will show you space on each separate leg when you search a multi-leg trip, Expert Flyer can't tell you whether or not there is upgrade space on the overall multi-stop journey. You have to contact Delta and rely on an agent to check.
While the first two points are annoying, that last point is the particular pain point. It means that there is essentially (at least to my knowledge) no way to know whether any particular itinerary is upgradeable without contacting Delta (unless you book a nonstop flight, in which case finding Z-class space through Expert Flyer should be enough). Since the goal of the trip is essentially to book the most interesting / complex routing possible, it means I am going to need to spend a lot of time on hold with Delta.
Normally, I would hope to be able to cut out the hold time and send a message to an airline Twitter team in a situation like this, but when I tried that with Delta I was reminded of one of the "enhancements" we've seen from them on that front during the pandemic.
That is certainly less convenient than being able to send a message via Twitter and then come back to it at your leisure. And it led me nowhere as I waited and waited on chat for hours with no response.
To be clear, this is a problem for someone like me who is looking to book a trip centered around using the Global Upgrade Certificates to travel in luxury on a foreign partner. I suppose that some (many?) customers who earn these certificates may just book a more "normal" economy class trip — the type with a fixed destination and fixed dates that are the way the average customer plans a vacation — and then simply search for upgrade space on the itinerary they have already booked. In that case, I one should be able to set up Expert Flyer seat alerts for Z-class space on the legs on your itinerary and then contact Delta with your fingers crossed when you see the individual legs open up Z-space. You still won't know whether or not it will be possible to upgrade even if every leg has space individually, but I guess you could be at least somewhat more hopeful if you do find space on all of the legs separately.
But, again, some agents may not know how to find the right space and space on all of the legs doesn't mean space on the overall itinerary. I guess if you are that traditional / average customer, you are just supposed to call every day to see whether upgrade space has become available? The system certainly isn't user-friendly.
The good(ish) news is that Expert Flyer can help you find Z-class space on each segment and that is likely the best place to start. The one confusing thing for me was that you can't just search Z-class space. Expert Flyer doesn't list it as one of the options you can check, but you can check "Other Fare Class" and enter "Z".
Initially, I only had that "Other Fare Class" box checked and it would refresh the page and say that I had to select at least one type of award (and when it refreshed the page, it eliminated the "other fare class" boxes. I had to switch to another airline and then back to Air France to get the "other" boxes back. I ended up selecting Business – Classic Awards (O) and the "other" class (entering Z in the box) and then it would search for Z-class space. The good news is that Expert Flyer seems to confirm that the Z-class space is available for Delta Global Upgrade Certificates as shown below.
If we only wanted to fly to one destination on a direct flight served by Air France, this would at least theoretically be really convenient. We'd still need to call Delta to confirm the upgrade space, but the nonstop flights should be easy-ish.
But since we will ideally want a more complex itinerary, Expert Flyer will only serve as a good leading indicator. Again, it's the time suck of having to contact Delta repeatedly to figure it out. Greg has Diamond status and therefore better phone access than I do, but this will still be annoying at best.
Bottom line
Using Delta Global Upgrade Certificates to fly on Air France is easiest if you are booking a nonstop flight since you should be able to simply find a flight with Z-class award space on Expert Flyer. Unfortunately, Expert Flyer won't be able to help you on multi-stop trips since (according to all I've read) the upgrade space of individual legs might not match the upgrade space available for a full itinerary (in the same type of maddening way that married segment logic sometimes means award space is available on A to B to C, but not on A to B). My biggest disappointment with what I've found so far about using Delta GUCs for partner upgrades is the lack of a reliable self-service method for finding upgrade space on a multi-stop itinerary. I had envisioned a complex multi-city itinerary that mixes carriers and layovers that stretch the boundaries to get a couple of mini-stopovers. I am not yet waiving the white flag on that idea, but the difficulty in finding upgrade space means that making this GUC trip happen may well be more difficult than award travel. That's because I will have the specific challenge of trying to find both a cheap ticket and upgrade space on the same overall itinerary (not just the same flight!) without being able to do all of the above for myself online. As I understand it based on the Flyertalk threads, you'll need upgrade space on the whole thing for a partner upgrade and there is no wait listing them (or from what I've read an agent may offer to wait list it, but it won't actually clear on a partner upgrade).
Again, that all combines to make it quite difficult to use global upgrade certificates on complex partner flights practically speaking. It isn't impossible and I am up for the challenge, but it is going to be harder than I imagined to pass this one with flying (blue) colors.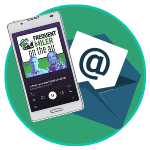 Want to learn more about miles and points?
Subscribe to email updates
 or check out 
our podcast
 on your favorite podcast platform.