In my recent post "Should you apply for the new Hilton 100K offers?" I primarily counseled waiting for better offers unless you have Hilton stays planned for the near future.  But Frequent Miler senior author Nick Reyes pointed out to me an important factor that I hadn't considered.  He has a Citi Hilton Reserve card that is being converted to the Amex Hilton Ascend.  His new Ascend card has already arrived in the mail, with a sticker saying to confirm and begin using the card on January 30, 2018.  But once he activates that card, he'll have 5 Amex credit cards and at that point it may be impossible to get more since Amex has an unofficial 5 credit card limit.
Amex credit and charge card limits: If you apply for a new Amex credit card, you may get turned down if you already have 5 or more Amex credit cards; or 10 or more Pay Over Time (AKA charge) cards. Both personal and business cards are counted together towards these limits. Authorized user cards are not counted. See also: Which Amex Cards are Charge Cards vs. Credit Cards?
Nick went ahead and applied for the Aspire card while he was still under the 5 credit card limit and his application was approved.  He made the right move.  Sure, it's possible that Amex's 5 credit card limit will change or has already changed.  It's also possible that Amex won't count Hilton cards due to the fact that many of us will have more than 5 credit cards after they are converted from Citibank.  But, those are just possibilities.  Nick knew that this was likely to be his last chance at a new Amex credit card unless he was willing to cancel others.
So, if you're in a similar situation where cards converted from Citibank will lock you out of future Amex credit card applications, now is the time to go for it.  January 30th may be too late (that's the date that the cards converted from Citibank become active).
Of course, Hilton cards aren't your only Amex credit card options.  If you've never had the SPG personal or SPG business card before, I highly recommend either or both.  Those cards won't be available to new applicants once Marriott rolls out their new combined program with SPG.  If you'd prefer to go for a Hilton card, the Hilton Aspire bonus may be as good as it will get.  And, while I think it is likely that we'll see slightly better offers for the Hilton Ascend and Hilton Business cards in the future, I doubt they'll be anywhere near 50% better (whereas I do think that we'll see a 50% better offer for the no fee Hilton card in the future).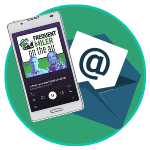 Want to learn more about miles and points?
Subscribe to email updates
 or check out 
our podcast
 on your favorite podcast platform.