Amex credit cards vs Pay Over Time cards
Amex offers both credit cards and "Pay Over Time" cards (the latter are charge cards under the hood but also, optionally, have credit-card-like "pay over time" capability).  Unlike credit cards, Pay Over Time cards allow customers to turn on or off the pay over time capability (see this post for details).  When pay over time is turned off, you are required to pay the card's balance in full each month. Pay Over Time cards also differ from credit cards in that they have no clearly defined credit limit.  Behind the scenes, though, Amex can and does impose limits.  For the customer who pays off their cards in full each month, there is no practical difference between credit cards and Pay Over Time cards except for one key thing: Amex imposes a limit on how many of each type you can get.
How many Amex credit cards or Pay Over Time cards can you get?
When applying for a new Amex card, you may get turned down due to limits that Amex enforces: 5 credit cards and 10 Pay Over Time cards. They won't make you cancel any if you already have more than the limit, but they won't approve you for a new card if it would push you over the limit (or if you're already over the limit).
Both personal and business cards are counted together towards these limits. Authorized user cards and employee cards are not counted towards these limits.
In order to count how many Amex credit cards and Pay Over Time cards you have, it's necessary to know which are which. As a general rule, all of their co-branded cards such as Delta, Hilton, and Marriott are credit cards. Amex's own branded cards are mixed. Some are credit cards, and some are Pay Over Time cards.
Here's a list of cards that we maintain in our database, separated into Pay Over Time Cards and Credit Cards:
Pay Over Time Cards
Note: The Amex Green Card is weird.  It is technically a Pay over Time card, and it is treated that way when applying for the Green Card, but if you already have the Green Card, it is treated as a credit card towards your credit card limit.  This applies only to the consumer Green card.  The Business Green card acts as a regular Pay Over Time Card.
Card Info Name and Link Only (no offer)
Amex Credit Cards:
Card Info Name and Link Only (no offer)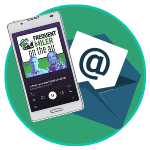 Want to learn more about miles and points?
Subscribe to email updates
 or check out 
our podcast
 on your favorite podcast platform.