I get asked variations of this question all the time.  "Which credit card should I get?," "What's the best credit card?, "What's the most rewarding card?" There is no single answer to these broad questions.  But I'll do my best here to answer them anyway.
First, though, if your goal is to earn as many rewards as possible, then you've asked the wrong question altogether.  The best way to earn rewards, in my opinion, is to sign up repeatedly for credit cards in order to earn signup bonuses.  Most people are surprised to find that their credit score increases when they start this process (really!).  If you're interested in earning rewards through credit card signup bonuses, then I highly recommend using the free Travel Freely tool.  Travel Freely will walk you through the steps of signing up for cards, meeting the spend requirements, and cancelling or downgrading before paying the next year's annual fee.  Here's our affiliate link to Travel Freely (thank you for supporting us!)
Another approach, which this article is not about, is to juggle many different cards, each with its own purpose.  You might use one card that offers the best rewards for grocery purchases, another for travel, another for restaurants, another for gas, and so on.  If you're interested in pursuing that type of approach, please see: Best Category Bonuses: Which card to use where?  More on this topic can be found here: Awesome credit card combos.
This article is for those who are looking for that one ideal card (or maybe two) that will offer great rewards for spend, and maybe some nice perks too.
Top 6 Credit Cards
Given the above constraints, here are my top 6 answers to the question "What is the best credit card?"
Capital One Venture Rewards
Chase Sapphire Reserve + Chase Freedom Unlimited
Citi Premier + Double Cash
Bank of America Premium Rewards with Platinum Honors Preferred Rewards
US Bank Altitude Reserve
Amex Gold Card
Now, here's more info about each:
Capital One Venture Rewards
Card Name w Details & Review (no offer)
The Venture Rewards card made the top of the list because it is good for those who want the simplicity of being able to use rewards for any travel any time, and it is also useful for those who know how to maximize value by transferring points to airline miles.  This is the only all-in-one card that I can think of that offers solid value for both type of uses.  You can do better by juggling multiple cards, but if you want the one card that does it all, this is it (along with its business twin: Spark Miles for Business).
See also: Capital One "Miles" Complete Guide.
Chase Sapphire Reserve + Chase Freedom Unlimited
Card Name w Details & Review (no offer)
This combination is still one of my favorites.  Yes, the Sapphire Reserve is expensive at $550 per year, but with its annual $300 travel rebate it's not as expensive as it sounds.  By combining with the no-fee Freedom Unlimited, it's possible to get 3X for travel & dining (from the Sapphire Reserve) and 1.5X everywhere else (from the Freedom Unlimited card).  Move the Freedom Unlimited points to your Sapphire Reserve account and you're golden.  Those points are then transferable to airline & hotel programs, or can be used for 1.5 cents per point value towards travel booked through the Chase portal.  When used this way, the card earnings are effectively 4.5% for travel & dining and 2.25% everywhere else.  The Sapphire Reserve also has excellent travel protections.
See also: Chase Ultimate Rewards Complete Guide.
Citi Double Cash + Premier
Card Name w Details & Review (no offer)
The Citi Double Cash has long been a decent choice for a fee-free 2% cash back card.  Now, though, cash rewards can be converted to Citi ThankYou Rewards and can therefore become more valuable when paired with the Citi Premier card.  Use the Premier card to earn 3X for travel and gas station purchases, and use the Double Cash everywhere else.  When traveling internationally, use only the Premier card since the Double Cash charges foreign transaction fees.
With this combination, you'll earn at least 2X rewards for almost all spend.  Plus, by pooling your Premier and Double Cash ThankYou points, you'll get 1.25 cents per point value for travel purchased through the ThankYou portal.  That means that your 2X rewards are worth 2.5% back towards travel.  You can also transfer points to high value airline mile programs for even better value for your points.
One big downside to this combo is the fact that Citi has dropped all travel protections from these cards.  If automatic travel protections aren't important to you, but you value transferable points, then this is the card duo for you.  Those who spend a lot on dining and/or flights may do better to go with the Citi Prestige (for its 5X categories) instead of, or in addition to, the Citi Premier.
See also: Citi ThankYou Rewards Complete Guide.
Bank of America Premium Rewards with Platinum Honors Preferred Rewards
Card Name w Details & Review (no offer)
If you can handle the $100K requirement (more here about that), this card offers an amazing return of 3.5% back for travel and dining, and 2.62% everywhere else.  The only downside to this card, besides the $100K requirement to maximize earnings, is that points are not transferable to airline miles or hotel programs.  Still, if you can qualify for Platinum Honors with Bank of America's Preferred Rewards program, this is an awesome card.
US Bank Altitude Reserve
Card Name w Details & Review (no offer)
This is another expensive card ($400), but it is relatively cheap after the annual $325 travel rebate.  Since points are worth 1.5% each towards travel booked through the US Bank portal or via Real Time Mobile Rewards, the card earnings are effectively 4.5% for travel and mobile wallet payments (things like Apple Pay), and 1.5% everywhere else.  The Altitude Reserve also has good travel protections.  There are two things that keep this card from making it to the top of the list: 1) it's not very rewarding for spend outside of its 3X categories; and 2) there are no options to transfer points to airline or hotel programs.
Amex Gold Card
Card Name w Details & Review (no offer)
I have a hard time including any Amex card in this list since there are many places that don't accept Amex for payment.  In my view, it's simply impossible to get by with an Amex card as your only credit card.  Still, this card has a lot going for it so I decided to add it to the list.  Use the card to earn 4x Membership Rewards points at US Supermarkets (up to $25K in purchases, then 1x), 4x at restaurants worldwide, and 3X for flights booked with airlines or on amextravel.com (earn 1X everywhere else).  Those who spend a lot at supermarkets and restaurants will do very well with this card.  Also, don't forget that this card has valuable perks such as airline fee reimbursements (up to $100 a year in statement credits for baggage fees and more with one qualifying airline) and dining credits (up to $10 in statement credits monthly with participating dining partners: Boxed.com, Shake Shack, Seamless/Grubhub, Cheesecake Factory and Ruth's Chris Steakhouse).
If you like this card, consider pairing it with Blue Business Plus in order to get 2X Membership Rewards points on all purchases, up to $50K spend per calendar year (then 1X thereafter).
Membership Rewards are great for transferring to airline partners, but there are limited options for using the points effectively in other ways.  For example, if you want to get better than 1 cent per point value, you'll need either the very expensive Business Platinum card in order to book flights for up to 1.54 cents per point value, or the very expensive Schwab Platinum Card in order to cash out points at 1.25 cents each.
See also: Amex Membership Rewards Complete Guide.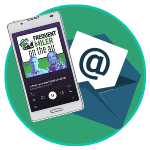 Want to learn more about miles and points?
Subscribe to email updates
 or check out 
our podcast
 on your favorite podcast platform.