Yesterday, Simon Mall opened registration for a new manufactured spending opportunity that enables the volume for which their malls have become known with the convenience of shopping from home. See: Simon Gift Card online bulk ordering. Everything you need to know. Readers had two key questions: Which credit card(s) should you use to purchase and how the heck are you liquidating these Simon gift cards in a time when most of the United States is under stay-at-home orders? Greg recently wrote about 7 ways to increase spend from home. The truth is that apart from paying taxes, your options are limited today. Don't buy these cards if it means you will need to make extra trips to the store today. However, we'll eventually get past COVID-19 and return to a world in which liquidation is easier, so today's post will focus on which card(s) to use to buy Simon Visa Gift Cards when it makes sense for you to do so again.
A word of caution
First up: if you are new to manufactured spending, you should read our Manufactured Spending Complete Guide before you jump into buying any type of prepaid gift cards. Know that there are risks and complications. You have to be organized (losing one thousand-dollar-card will wipe out the value gleaned from a lot of points). Banks may not like your spending patterns and may shut down your accounts. Liquidating cards can be complicated, difficult, or impossible in some areas. There are a lot of variables.
To that end, I recommend reading a post I wrote last year when Simon debuted the $1K Visa Gift Cards at their malls: Mistakes to avoid on $1K Simon Visa Gift Cards.
A couple of key points from that post (I recommend reading the whole thing if you haven't):
Avoid a sudden sharp increase in spend on any one issuer's card(s) as this is a common trigger for account shut downs. Also see Why Chase shutdowns have increased and how to avoid them. This may become even more relevant in a recession.
Diversify your earnings. Amex awards no points for Simon purchases (so don't use an Amex to buy these). You never know when another issuer may become the next Amex, so don't put all your eggs in one basket.
Have a backup to your backup plan in terms of liquidation. I wrote last year that you never know when your preferred liquidation option might disappear. I never could have anticipated that this would be because we are all sheltered at home trying to get a pandemic under control, but the current situation with COVID-19 is a good example as to why you don't want to buy more cards than you can afford to float since you don't know when things can suddenly change.
If you are purchasing money orders, be sure to deposit in a bank that you don't care much about. Some banks will shut down your accounts for money order deposits, so you don't want to deposit them in a bank that issues credit cards that you want to have. Furthermore, avoid structuring your deposits, which is a crime.
You can read more on mistakes to avoid in the post linked above in this section.
Costs of Simon Gift Cards
Simon Gift Cards can be purchased online in denominations of $10-$1,000 with an activation fee of $3.95 per card.
When ordering online, there is an additional $10 processing fee per order regardless of order size. You will also pay for shipping, which varies depending upon your location. The fee to my home address is $10 per order, others have reported $11 or $12. For the purposes of this post, I'll suppose a $12 shipping fee.
Simon's velocity limit is $25,000 per day. That number is total spend including fees. Customers can place multiple smaller orders as long as they stay under $25K per day, but note that the processing and shipping fees will be charged separately for each order.
For the purposes of comparison below, it is useful to figure the cost per point if you're buying Simon Gift Cards online. However, the cost per point varies depending on your order size since the processing and shipping fees make up a larger percentage of a smaller order.
The Simon bulk ordering program is really designed for those who can and want to buy larger volume, but to create comparison points, I have figured costs below based on 3 hypothetical order sizes: $5K in gift cards, $10K in gift cards, and $24K in gift cards (I'm using $24K in case you don't want to end up with a single card with an odd amount on it). I'm using $12 as my estimated shipping figure to do the math.
I am further going to assume a cost of $1 per $1K to liquidate. Your true cost may be more or less depending upon how you liquidate.
That means those orders will cost:
$5K in Visa Gift Cards + $19.75 activation fees (5 x $3.95) + $10 processing + $12 shipping + $5 liquidation = $5,046.75.
$10K in Visa Gift Cards + $39.50 activation fees (10 x $3.95) + $10 processing + $12 shipping + $10 liquidation = $10,071.50
$24K in Visa Gift Cards + $94.80 activation fees (24 x $3.95) + $10 processing + $12 shipping + $24 liquidation = $24,126.80
Below you'll find the cost per point for each of those order sizes depending upon whether you're using a credit card that earns 1x, 1.5x, or 2x points as well as your cost per thousand dollars spend for those focusing on cash back.
To give an example that explains the methodology for the numbers:
Buy $5K in gift cards for $5,041.75, earn 5,041.75 points at 1x.
Cost to earn those points with $5 in liquidation fees added = $46.75
$46.75 / 5,041.75 points = $0.00927 (rounded to 0.93 cents per point)
As you can see, at 1x you're paying just under 1 penny per point all-in. That's the methodology used for the numbers below.
Cost per point at 1x
$5K order = 0.93c per point
$10K order = 0.71c per point
$24K order = 0.53c per point
Cost per point at 1.5x
$5K order = 0.62c per point
$10K order = 0.47c per point
$24K order = 0.35c per point
Cost per point at 2x
$5K order = 0.46c per point
$10K order = 0.36c per point
$24K order = 0.26c per point
Cost per $1K card including shipping and processing before liquidation:
$5K order = $8.35 per card
$10K order = $6.15 per card
$24K order = $4.87 per card
Why buy Simon Gift Cards online?
To someone relatively inexperienced in manufactured spending, the numbers above likely look pretty good: after all, those costs are well below the Reasonable Redemption Values of many different types of points.
However, it isn't the cheapest game in town. As Greg previously noted in his post about 7 ways to increase credit card spend from home, Gift Card Mall and GiftCards.com both offer cheaper options considering portal rewards. Given the fact that Simon is more expensive, it probably wouldn't make sense to sign up for the program if your aim is only to buy a few thousand in cards at a time. You can do better if you're only looking to order a couple thousand now and then. However, Simon does have some advantages that make it attractive for some.
For starters, Simon welcomes MSers with open arms. They know we're buying cards to earn points and they are happy to have us — they obviously launched this special bulk ordering program specifically for folks looking to earn points. While I have no doubt that GCM and the like know why people are ordering, they can sometimes be a real pain. After just one or two orders of $1K or $1500, my account was banned from ordering on Gift Card Mall for years for no explicable reason. We couldn't even place orders under my wife's maiden name before we were married (same shipping address). Eventually, after several years, I was able to get an order through — but my wife still hasn't gotten one through successfully. Many readers regularly place orders with those sites without issue, but at the same time we aren't the only ones who have had difficulty. That's not an issue with Simon.
A second benefit of Simon cards is that they offer the highest denomination available online since each card can be loaded with $1K. Those higher denomination cards are much more convenient for me in terms of liquidation. Larger cards means splitting tender fewer times which in turn tends to mean less scrutiny / skepticism from cashiers. I have a much easier time splitting tender two ways for $2K in MOs than four or more ways over smaller cards. The fact that the cards can now be personalized with my name should make this even easier.
Finally, volume makes Simon appealing. The ability to spend up to $25K per day is unmatched. I imagine that most readers don't need anywhere near that capacity, but it far exceeds the limits you'll hit elsewhere so for those who are looking to do heavy volume, this provides an option.
Which are the best credit cards to use for Simon gift cards online? The Best Everywhere else cards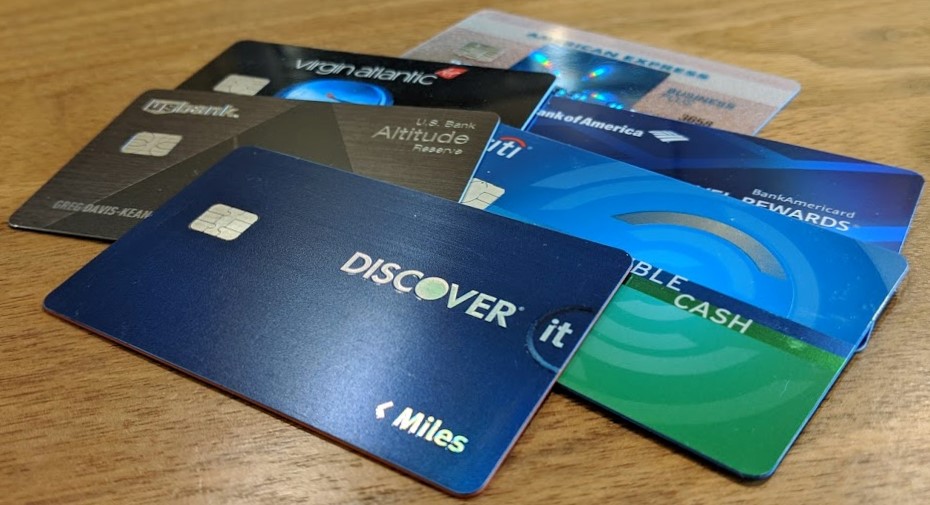 First of all, do not use Amex cards to buy Simon gift cards. Since 2019, Amex cards have not earned points on Simon gift card purchases.
[Update] Second, do not use the Alliant Visa Signature card. Alliant stopped paying cash back on obvious online gift card purchases in February 2018.
In terms of risk, no other issuers stand out as particularly risky nor particularly safe. Any issuer may shut down your accounts for large gift card purchases. My advice is always to go slow: avoid spending way beyond your stated income with any one bank, avoid a sudden sharp increase in spend, do not cycle your credit limits (this means using your entire credit limit, paying off the amount owed, and then charging on the card again in a single billing cycle). Even if you follow those pieces of advice, a bank could shut you down at any time. If you will lose sleep over being shut down, you should re-think buying gift cards.
All that said, the best cards for Simon purchases will be those that earn the best rewards for everyday spend since Simon purchases likely will not trigger category bonuses on most credit cards. Of course, if you're working on a new welcome bonus, Simon makes for a relatively cheap way to earn a big initial bonus. There are also the Best Big Spend Bonuses to consider. For example, I earned 3 Radisson free night certificates this past year mostly by buying Simon gift cards.
In the next section, I'll summarize the best card from each bank, but the following table comes from our Best Everywhere Else Cards page. See that page for a full explanation and keep in mind that you need to ignore the Amex cards.
Card Info Name and Earning Rate (no offer)