Earning miles, points, and cash back from home is an attractive option whether you're avoiding contracting and spreading a virus or you simply prefer to avoid malls and Walmart stores.  Regular readers of this blog know that earning rewards through credit card signups is an easy home based option.  Most welcome offers, though, require meeting minimum spend requirements.  For example, you may have to spend $5,000 in three months in order to qualify for a big new-card bonus.  Getting this done from home can be a challenge.
Obviously, you can shop from home and buy more than usual in order to increase credit card spend, but this post is about finding ways to increase credit card spend without emptying your bank account.  For example, bills that you usually pay by check may be payable with a credit card.  And sometimes there are methods to spend money via credit card and get the money back in cash or as payment towards your credit card bill.
Pay federal taxes

If you don't mind giving the US government a loan, you can use a credit card to pay your year-end and/or quarterly estimated taxes.  Fees start at 1.96%.  For full details, please see: Complete guide to paying taxes via credit card, debit card, or gift card.
Pay bills with Plastiq
Most bills that can't usually be paid by credit card can be paid by credit card with the Plastiq bill pay service.  Plastiq charges a 2.85% fee to pay by credit card.  There are some limits as to what bills can be paid though.  For example, you can't use Plastiq to pay credit card bills.  And in some cases there are limits to what bills can be paid with what cards.  For example if you want to pay your mortgage, you can use Mastercard or Discover cards, but you can't use Visa or Amex.
For full details, see: Complete Guide to Plastiq bill payments.  Also see: Best credit cards for Plastiq bill payments.
Fund a new bank account
Many banks allow you to fund new bank accounts with a credit card.  Options are very limited with nationwide banks, but some small banks and credit unions still allow funding new accounts with up to a few thousand dollars by credit card.  Read this Doctor of Credit post for details showing which banks allow this and how to avoid cash advance fees.
Contribute to Kiva loans
Use a credit card to make micro-loans. Most loans pay back in 6 to 12 months, but with no interest.  There is no charge to use a credit card to fund loans.  Kiva provides filters which can be used to filter out risky loans.  As a result, in my experience it is easy to limit loan defaults to far less than 2%.  For more details, see: Manufacture Spend (and do good) with Kiva and Kivalens.  Yes, I've written that defaults are higher than I'd like (see this post), but I still firmly believe that Kiva does a lot of good in the world (see this post).
Invest in small businesses with Kickfurther
Kickfurther is a platform that helps businesses find funding to support big purchase orders.  For example, a business may have a purchase order to from a national retailer, but they don't have enough money in-hand to pay for the production and delivery of the product to that retailer.  Via Kickfurther, a company like this can list "consignment opportunities".  The basic idea is that individuals can "buy" items on consignment to be sold via the aforementioned purchase order.  Each consignment opportunity includes expected duration (how long until you get paid back) and expected profit.  You can invest by credit card with no fee, but keep in mind that Kickfurther charges a 1.5% fee to withdraw earned cash to a bank account.
If Kickfurther sounds too good to be true, keep in mind that you can easily lose some or all of each investment.  I've personally lost quite a bit on Kickfurther based on how they operated when they first launched.  Since then, they've made huge improvements that make investments safer for buyers.  But, of course, there's still no guarantee that you won't lose money.  If you're curious enough to try Kickfurther anyway, consider using my referral link in order to get $10 free to invest (I don't profit from this other than earning keys which give me early access to consignments).
Buy Visa gift cards online
There aren't many ways to cheaply liquidate Visa gift cards online, but if you have an option to do so then buying and liquidating gift cards can be a very easy way to increase spend from home.  For others it may simply be a good way to "time shift" spend.  For example, if you need to meet minimum spend requirements for a new credit card, you could complete the spend all at once by buying Visa gift cards and then spend down those gift cards at your leisure.
See: Best options for buying Visa and MasterCard gift cards.
Buy / sell merchandise
One option for increasing credit card spend is to buy items at a steep discount and resell them.  By stacking gift card deals with portal rewards, coupons, sales, and retailer rewards it's sometimes possible to not only increase credit card spend but also earn a nice profit.
There's a steep learning curve for doing this right, and many things can go wrong, but there's also an almost unlimited potential for increasing credit card spend and earning profits.  See: Increasing spend through reselling.
If you go this route, please, please, please do not try to take advantage of emergency situations.  Profiteering like that guy with the hand sanitizers is just wrong.  Don't do it.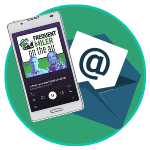 Want to learn more about miles and points?
Subscribe to email updates
 or check out 
our podcast
 on your favorite podcast platform.