I began this post with a simple concept: "Why I prefer 5% Orbitz Rewards over 10% Hotels.com."  The post idea was a reaction to Rapid Travel Chai's post "Hotels.com 9% Cashback + 10% Rewards + Stack Coupons."  Despite the fact that Hotels.com offers the equivalent of 10% back for hotel stays vs. 5% back with Orbitz, I have long felt that Orbitz' rewards program was better than Hotels.com's program.  Here's why:
With Orbitz you can earn rewards, not just for hotel bookings, but for buying airfare and travel packages as well.
Orbitz lets you use your rewards immediately.  With Hotels.com, you have to rack up 10 nights before you get your one night reward.
As many have pointed out, you can get extra rewards with Hotels.com by clicking through a portal first, but that's not much of a differentiator:  Orbitz is available through portals too.
To me, the ability to use Orbitz rewards (Orbucks) immediately is the key differentiator.  Hotels.com requires ten nights before you get a reward.  If you ever stop using Hotels.com, it is likely that rewards will be partially earned and therefore never redeemable.
So, that was the concept: Orbitz Rewards 5% is better than Hotels.com 10% mostly because of the immediate availability of the rewards.  In the course of researching this post, though, I changed my mind…
Background
Orbitz and Hotels.com are two popular online travel agencies that can be used to book hotels.  Both are available through online portals (for extra rewards) and both have their own rewards program.  Assuming prices are the same and portal rates are similar, the primary differentiator is the rewards programs.  Let's take a look at each:
Orbitz
When you book hotels, flights, or vacation packages through Orbitz, you can earn Orbitz Rewards' Orbucks.  Orbucks can be used to pay for future hotel stays (but cannot be used to pay for airfare).
Orbitz also has an elite program.  With 4 stays per year, you get Gold status, and with 12 stays you get Platinum status.  Platinum status actually has a few somewhat noteworthy perks.  For example:
Platinum members get an authorization code to sign up for TSA-PRE (which would otherwise cost $85)
Orbitz will reimburse Platinum members (in the form of Orbucks) for up to 2 checked bags per year.
Hotels.com
Hotels.com's loyalty program is based on the number of nights you book.  Once you book and stay 10 nights, you get "a free night".  What you really get is credit towards a night equaling the average you paid for the prior 10 nights.
The value of a free night does not include taxes and fees.
You can redeem your free night for a night of greater value and pay the difference.
You can redeem your free night for a night of lesser value and forfeit the difference.
You can redeem only 1 free night for each night of your booking.
Note a little "gotcha" in the terms.  If you want to spend your free night at a hotel that is more expensive, on average, than the 10 nights that got you there, then you'll simply pay the difference in the rate.  If you spend the free night at a cheaper hotel, though, you'll lose the difference in value.
Like Orbitz, Hotels.com has an elite program, but the benefits of that program are less clear.
% Rebate
When cobbling together the basic information about the two programs (shown above), I discovered something about Orbitz that I had forgotten.  In order to get 5% back in rewards for hotel bookings, you have to book through their app.  If you book your stay through a web browser, you only get 3% back in rewards.  This is problematic since booking through the app eliminates the option of earning extra rewards through a portal!
So, now I was comparing 10% in rewards from Hotels.com (despite some "gotchas") to only 3% back from Orbitz.  My faith in Orbitz began to weaken…
Portal Rebates
Maybe portal rebates can reduce the spread between Hotels.com and Orbitz?  Let's use CashBack Monitor to look at the historical cash back rebates available to each.
Orbitz:
Hotels.com:
As you can see above, Orbitz has often been available for 6% cash back whereas Hotels.com has usually been available for 7% cash back or more.  Hotels.com has at least a 1% cash back edge over Orbitz with regards to portal rewards.
My faith in Orbitz crumbled some more…
Rewards Expiry
Going into this analysis, I knew that Orbitz' Orbucks usually expire a year after being earned (promotional Orbucks credits usually expire faster).  If Hotels.com had a similar policy, then my faith in Orbitz would be justified.  After all, for some, 10 paid nights can take a long time to accumulate.  If those paid nights expired before the free night was earned, then the so called 10% rewards would really be closer to 0%.
Orbitz
As expected, I found that most Orbucks expire a year after being earned:
Non-Promotional Orbucks: Except as otherwise provided in these Orbitz Rewards Terms and Conditions, all non-promotional Orbucks earned through the purchase of Eligible Bookings and through the Best Price Guarantee, other than Orbucks earned pursuant to the terms and conditions of the Orbitz Rewards Visa Card, expire at 11:59 p.m. Central on the 365th day after they were earned. Once Orbucks have expired, they cannot be reinstated under any circumstances.
Hotels.com
Hotels.com, it turns out, has a more lenient expiry policy.  You can keep your accumulated nights and free nights alive by using Hotels.com at least once per year:
All nights, including free nights, expire after 12 months of inactivity in your account. Account activity includes redeeming a free night or collecting nights by completing a stay at any eligible hotel.
I still do not like the idea of being locked into using Hotels.com at least once per year, but at least that's not a terribly big hurdle.
Wrap Up
Orbitz is still my go-to place for booking flights since it's possible to stack portal rewards, Orbitz rewards, and airline mile rewards with each flight (see: Buying flights: Extreme Stacking savings and rewards).  But, I no longer see Orbitz as the obvious choice for hotel bookings.
Will I start to use Hotels.com instead?  The answer is complicated.  When booking a paid stay with a chain hotel, my preferred approach is to go through a portal to the chain itself.  That way, I can earn cash back from the portal, hotel points from the hotel, and can make use of discount rates available to hotel rewards members, government rates (when travelling with my wife), AAA rates, etc.  And, if I have hotel chain-specific gift cards that I had bought at a discount, this approach lets me make use of them when checking out.  This approach also works well when the hotel chain in question has a valuable promotion going on.  For example, I recently earned a free Marriott night after two one-night stays thanks to their latest MegaBonus promotion.
If I plan to book 4 or more paid nights at a hotel, I'll generally book through the Citi Prestige Concierge in order to get the 4th Night Free.  See: Complete Guide to Citi Prestige 4th Night Free.
I turn to online travel agencies (OTAs), like Hotels.com or Orbitz, when booking small chains without meaningful loyalty programs, or in cases where the OTAs offer much better rates.  I'll also look into OTA pricing when booking independent hotels, but it's often possible to negotiate better rates with those hotels directly.
And, of course, I often book hotels for free with points or with free night certificates earned from promotions or from credit card perks.
Given all of the above, I don't really have many opportunities to book hotel stays through OTAs, so the Hotels.com requirement for having account activity once per year to keep nights alive is actually a steep curve for me.
My conclusion: when using an OTA, I'll book whichever OTA offers the best price (after coupons + portal rewards) regardless of their own rewards program.  I don't use OTAs often enough to ensure that I'll get any value from their rewards, so I don't think it makes sense to use their rewards program as a differentiator.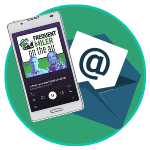 Want to learn more about miles and points?
Subscribe to email updates
 or check out 
our podcast
 on your favorite podcast platform.