On this week's Frequent Miler on the Air broadcast, we talk takeaways from Greg's training-wheels-trip to Denali to test his plans for #40KFaraway. We also discuss how Citi may (or may not) make itself relevant again on Monday and whether or not it'll earn a spot in our wallets (and a slot against our 5/24 counts). If you missed it, see all that and more below:
FM on the Air Podcast
For those who would rather listen during the morning commute or while you're working, the audio of our weekly Facebook Live broadcast is also available for download as a podcast on all of your favorite services:
Note: If you're not seeing the latest episode available for podcast download just yet, check back shortly for the update.
On to our weekend recap of the week's top stories:
#40K, not far away:
Talk about fortuitous timing: friend of the blog Stefan of Rapid Travel Chai fame won the Denali road lottery and Greg was able to strap on his trailing wheels and take a whirlwind trip to the far north for 48 hours. Of course, he flew there in a flat bed seat, so he's still yet to experience the full wrath of that pace of travel on an economy-class budget, but he's more prepared than I am. See his pre-trip thoughts in this post as well as what he's packed (and then see him discuss what he might not pack after all in the broadcast above).
Feel the earn:
Citi has a chance to make itself relevant again on Monday. Some may argue that Citi has already done that thanks to Turkish Miles & Smiles (you're welcome, Citi). But is Citi about to rock our world with 1:1 points transfers from the Double Cash card? Color me highly skeptical [Update from Greg: The day after Nick posted this, we got proof that I was right. 1 to 1 transfers are real. Nanana booboo]. In the chat above, Greg argues why he thinks this is likely to come to fruition. On the other hand, I argue why I think it's a pipe dream. My prediction: Citi makes transfers possible 2:1.5 at best. I can even envision a world where it's 2:1, but I'm hopeful that Citi intends to make this competitive with offerings from Amex, Chase, and Capital One. In light of travel benefits being stripped tomorrow, the timing of this change on Monday certainly seems right. The optimist in me feels like the timing would then be awesome to announce an additional Thank You transfer partner — but the realist in me certainly doesn't expect it.
In the movie Up in the Air, George Clooney's character has a points goal in mind: ten million miles. It was written that way to intentionally sound like both an impossible goal — an amount of miles that one would not only struggle to earn but also have difficulty using within a lifetime. Unfortunately for Greg, ten million Delta SkyMiles may only get him from Detroit to Tampa a couple of times…but assuming he uses his transferable currencies wisely, he could probably cover his travel needs for many years to come even if he didn't add another point to his totals. For most point-hoarders, there comes a time of diminishing returns where it doesn't make as much sense to continue earning points. In this post, Greg talks about why he's begun to focus on cash back. While that makes sense given the size of his stash, it also makes sense from an opportunity cost standpoint: if you have the same option available to you that he does, every time you earn 1x on another credit card that point just cost you 2.625 cents. If you wouldn't ordinarily pay that much for a mile, stop doing it — get this card and buy those miles on sale for less.
Speaking of buying your miles on sale for less, I explored that very concept this week in terms of hotel points. In most cases, it's just not worth spending money on hotel credit cards apart from the welcome bonus and spend within the hotel brand (with a couple of exceptions). Even category bonuses like US Supermarkets aren't clear-cut winners over a strategy that maximizes cash back and then leverages that cash to buy points in the frequent point sales we see. My five-year prediction is that we'll see airlines become more aggressive in this realm. Airlines make a mint selling these points in bulk to banks; they can make even more by cutting out the middle man and selling them direct to consumers without the bulk discount. Smart consumers will then realize that earning money and buying the points is where you'll find the ability to get outsized value. Maybe I'm wrong, but I'll betcha 2.625 cents I'm not.
Burning up:
As I said in our live broadcast, I'm burning through ThankYou points and can't seem to get enough of them. A big part of that is because of the massive sweet spot we uncovered in using Turkish miles for domestic United Airlines award tickets. Whether flying in economy or business, using Turkish miles for United flights is incredibly cheap: just 7,500 miles each way in economy class or 12,500 each way in business — even with connections included (I've found that a common misconception is that these need to be direct flights. They don't!). Now there is really no reason not to visit great aunt Suzie in her small town on the other side of the country since you can get there so cheaply. See this post for a consolidation of what we know about booking this sweetest of sweet spots.
The CNB card is also on fire right now, but it's a very different kind of burn: if the rumors are true, this is a total meltdown of an easily profitable play (just talking about the incidental credits here). It's not uncommon to hold on to a premium card for its benefits rather than its return on spend; the CNB card is in a class of its own in that regard thanks to the way the incidental credits currently work, yet rumors indicate that they are poised to vaporize the value. In this post, Greg shares how he determines whether or not the card is a keeper in its rumored form so you can easily analyze it given your own circumstances.
---
That's it for this week at Frequent Miler. Check back soon for our week in review around the web and this week's last chance deals.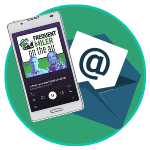 Want to learn more about miles and points?
Subscribe to email updates
 or check out 
our podcast
 on your favorite podcast platform.