Several months ago, I signed up for the Bank of America Premium Rewards card.  The reason?  It is the perfect "everywhere else" card… for me… in my particular situation.  An "everywhere else" card is the card you use when you're making a purchase that doesn't qualify for 5X rewards with this card or 3X rewards with that card.  It is a card that offers great rewards for all spend, regardless of what you're buying and where.
For those just getting started with miles and points, the Capital One® Venture® Rewards Credit Card (and its business twin: Capital One® Spark® Miles for Business) is a great "everywhere else" option.  If you have the Chase Sapphire Reserve card, though, you might be happier using the Chase Freedom Unlimited or Ink Business Unlimited as your everywhere else card.  And, if you have a business, it's hard to beat the Amex Blue Business Plus.
All of the cards I just mentioned share a common trait: they earn transferable points.  Transferable points are points that can be used directly to purchase travel or can be transferred to various frequent flyer programs towards even better value (assuming you know how to capitalize on airline miles).
In my experience, having a stash of transferable points ready to go is a great thing.  When booking travel, it's hard to predict in advance which airlines will have award availability.  With transferable points in-hand, when you find award space on any airline, chances are good that you can book that award, most likely with a partner airline's miles.  And when doing so, it's often possible to get huge value from your points.  When this happens, transferable points can be far more valuable than cash.
Diminishing Returns
What if you reach a point where you have enough transferable points for almost any trip you can think of, and you find that you're earning points faster than you're spending them?
At that point, I'd argue that it's time to consider earning cash back instead.  When points sit idle, they risk devaluation.  Award charts change over time (usually for the worse).  And the best sweet spot awards often get taken away.  Meanwhile, extra cash back does not have to sit idle.  Cash back can be invested so that it increases value with time.
This is essentially the situation where I've found myself.  I have a healthy stash of transferable points, and I'm earning them faster than I'm using them.  So, I turned my eye to cash back…
Blue Business Plus + Schwab Platinum Card
In many ways, the Amex combination of the Blue Business Plus card and the Schwab Platinum card is the perfect duo because you don't have to decide between transferable points or cash back.
The Blue Business Plus card earns 2X Membership Rewards everywhere on up to $50K spend per year.  And the Schwab card makes it possible to cash out those points at a favorable value: 1.25 cents per point.  This card combo, then, means that you can decide between best-in-class points earnings (2X everywhere) or best-in-class cash back earning (2.5% everywhere) at any time after earning the points.
So, it's an absolutely perfect combination, right?
Well, not really.  Ignoring the high annual fee for the Schwab card, there are problems with using the Blue Business Plus as your everywhere else card:
The Blue Business Plus caps 2X earnings at $50K per year.
The Blue Business Plus charges foreign transaction fees.
Both cards are Amex cards, which means they are often not accepted.
Amex has bigger restrictions than other options when it comes to making credit card payments via Plastiq.  This last point is especially important to me because, as a blogger, I've earned a very large amount of Fee Free Dollars from Plastiq (which means that I can pay bills by credit card without paying Plastiq's 2.5% fee).
BOA Premium Rewards Card with Platinum Honors
Card Info Name and Earning Rate (no offer)
Bank of America's Premium Rewards Card is a gem… if you have $100K or more in investments with Bank of America and Merrill Edge.  The $100K in investments (401K savings, in my case) gives you Platinum Honors status, which means you get a 75% bonus on card rewards for select BOA cards, including this one.
Yes the card has a $95 annual fee, but its annual $100 airline incidentals fee reimbursement makes up for it.  Plus, with Platinum Honors status, this card offers unlimited 3.5% for travel and dining and 2.62% everywhere else.  That's an outstanding cash back rate.  And this is a Visa card, so it is accepted nearly everywhere.  And there are no foreign transaction fees.
The only thing missing here is the ability to transfer points to airline miles. If they ever add that feature (like I predicted they would), this card and Platinum Honors combination would be unbeatable.
Double Cash may be a good in-between
The Citi Double Cash Mastercard will soon gain the ability to convert rewards to Citi ThankYou points which will presumably be transferable to airline miles as long as you have either the Citi Premier or Prestige card.  The latest rumor is that the conversion rate will be one to one (see: Citi is poised to rock our wallets again).  If that happens, the Double Cash will be a strong contender for everyone's "everywhere else" card.
Even with one to one transfers, the Double Cash isn't a perfect "everywhere else" card.  It does charge foreign transaction fees.  And it may or may not have any purchase protections.  And if cash back is your primary goal, you can do better with the other options discussed above (or with the 2.5% everywhere Alliant Visa card).
Still, the Double Cash is a Mastercard and is therefore accepted in far more places than Amex.  And for Plastiq bill payments, Mastercard is more lenient even than Visa.  And, of course, you don't need to have $100K in investments with Citi to get a good rate of return.
Circling back to the point
I seem to have wandered off from the main point of this post.  The main point is that if you have already earned a huge pile of points, you may do better earning cash back going forward — at least until your point balance dwindles a bit.  That's my current situation and it's the reason I'm currently happy using a card that offers me at least 2.62% back on all spend.
On the other hand, if you haven't yet built up a huge pile of transferable points, and if you want to spend your rewards on travel, I'd still recommend you focus your efforts on earning points rather than cash back.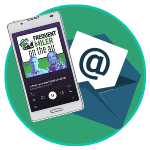 Want to learn more about miles and points?
Subscribe to email updates
 or check out 
our podcast
 on your favorite podcast platform.