World of Hyatt appears to be haphazardly targeting some members for promotional offers of varying quality. This was originally thought to be something that was specific to Globalists as some folks were getting e-mails from their concierges letting them know that they had the promotion active in their account. However, WOH members of all elite statuses (and without status) are being targeted.
It looks like those members that are targeted are supposed to receive e-mails about their offer. That said, many people (including me) have been able to register without having received an email by using the links or shortcut below (h/t: DOC).
World of Hyatt Bonus Offers
All of the offers below are valid for stays starting 1/9/2023 and completed (checked-out) by 3/19/2023. You must register by February 28, 2023.
Free Night Award Offers
Suite Upgrade Award Offers
Club Access Award Offers
Bonus Points Offers
Fixed Bonus Points Offers
World of Hyatt promotion eligibility "shortcut"
The rollout of this promotion has been extremely haphazard and there are tons of folks (including me) who had targeted offers on their accounts without ever seeing an e-mail. A Flyertalk thread gave a "simpler" workaround that avoids having to click through all of the direct links above.
Log-in to World of Hyatt account at hyatt.com
Go to your personal menu in the upper right corner and select "Account" on the dropdown menu. This will take you to your account summary.
3. Right click anywhere on the page and then select "View Page Source." This will take you to a page full of html code.
4. Hit CTRL+F, which will open a bar that allows you to search that page for given terms. In this case search for "TARGET" or "TARGT." I found "TARGT2X3" on mine. 2X3 is the code for the offer that I've been targeted for.
5. Copy https://world.hyatt.com/content/gp/en/targeted-offers/codehere.html into your address bar and replace the "codehere" portion with the code that you just found in your account (in my case 2X3). This should take to the promotion page and allow you to register:
6. Curse Hyatt for making this promotion such a pain-in-the-a**.
Quick Thoughts
This becomes the early contender for "Most Difficult to Access Promotion of 2023." It's hilarious (and a little frustrating) that so many people have been targeted for these promotions, but have no idea. Having people scouring the interwebs for links and/or searching Hyatt page code seems like a poor way to run a promo. I have to think that something's going wrong with this rollout on the IT side for Hyatt.
Some of these targeted offers are very good, some just ok. The best are the free night award offers, the bonus points offers that only require 2 night stays and the offer that gives 10K points after 5 nights. The promotion that I was targeted for gives double points on 3+ night stays, which is certainly better than a kick in the pants, but not among the most desireable options.
Hopefully, Hyatt will get their IT together soon and make this easier to access for those members that are targeted.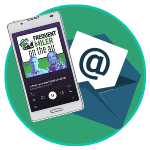 Want to learn more about miles and points?
Subscribe to email updates
 or check out 
our podcast
 on your favorite podcast platform.