Almost exactly a year ago, I wrote a post that was something of an ode to the Bank of America Premium Rewards card called Retirement planning mistakes fixed by credit cards. In that post, I explained that I wanted the Bank of America Premium Rewards card's 2.625% cash back everywhere rate, but in order to have funds enough on deposit with Bank of America to get that rate I needed to move my Roth IRA retirement account to Merrill Edge (which was a good thing as it led to a more critical look at my investments and some things I needed to change). I thought that I had found my match for the best everywhere-else card on the market and this was to be a partnership for the long-haul. How surprised I was when along came something new a few days ago and made me question whether the Premium Rewards card may be on its way out of my wallet in the very near future.
New Bank of America Unlimited Cash card comes out of nowhere
With little fanfare and no advance notice, Bank of America quietly introduced a new credit card last Thursday that they initially only made available for some people as a product change before rolling it out publicly yesterday. The Unlimited Cash Rewards card only offers a flat 1.5% cash back on all purchases, but that's notable because of Bank of America's Preferred Rewards program. If you have top-tier Bank of America Platinum Honors status, the Unlimited Cash Rewards card turns into 2.625% cash back everywhere. That's awesome as that it offers the same return on unbonused spend as the Premium Rewards card minus the Premium Rewards card's $95 annual fee.
Note that in order to get that 2.625% rate, you need top-tier Platinum Honors status in the Bank of America Preferred Rewards program. It's easier than it sounds at first: you need to have $100K on deposit in any mix of cash or investments at Merrill Edge. Even retirement investments can count (as noted above, we used Roth IRAs to qualify for Preferred Rewards), so while you do need $100K that may be easier than it sounds for those who have been saving for retirement for a while. Also note that while Merrill Lynch has what some consider to be high fees for managing your money, Merrill Edge is the self-directed discount brokerage arm, which features no-fee trades on stocks and ETFs and no annual management fees. See this post for more: Bank of America credit cards: Awesome with Platinum Honors status.
In my post about the Unlimited Cash Rewards card, I noted that I hoped Bank of America had plans to revamp its Premium Rewards card because it otherwise offers very little advantage beyond the welcome bonus. As discussion continued in the comments, I had myself more or less convinced that there is no reason for me to keep the Premium Rewards card (though there may be enough reason for some readers to keep it depending on your circumstances).
Is that really true? I expect the annual fee on our Premium Rewards card to post within the coming days and when it does, am I really going to drop the Premium Rewards in favor of Unlimited Rewards? Maybe. I had to first consider the advantages and drawbacks on either side. Note that in this case, I'm comparing long-term value. In terms of first-year value, the Premium Rewards card wins hands down with a much better welcome bonus.
Reasons to like the Bank of America Premium Rewards card
The Premium Rewards card does come with some strengths over the Unlimited Cash Rewards card such as:
$100 annual airline incidental credit. This isn't quite as broad as the travel credit on the Sapphire Reserve, but in practice it is easier to trigger than Amex airline incidental credits. On the other hand, am I willing to prepay $95 in airline fees to come out only $5 ahead? It doesn't really make sense to force myself to remember to use the card for an airline fee and then follow up to make sure that fee gets credited just to come out only $5 ahead. This credit goes a long way toward mitigating the fee if there are also other reasons to want the card, but if this were the only advantage, the five bucks isn't worth enough to me.
3.5% travel and dining. The card offers 2% travel and dining which becomes 3.5% with the 75% Platinum Honors status bonus. These bonus categories don't do anything for me: I can currently get 4% back on dining (or 4x transferable points) with no annual fee with my Brex Cash card. The Altitude Go card also offers 4% back on dining with no fee (and in my household we're going to keep an Amex Gold around, so that's 4x Membership Rewards points). On the travel side, the Premium Rewards card isn't the card I will typically use to book travel. I most often use my Chase Ritz card for travel protections (like better trip delay / cancellation insurance when I book a flight) or I use a hotel-branded credit card for better-than-3.5% at hotels or a card that offers primary CDW for rental cars.
Global Entry / TSA Precheck credit. The Premium Rewards card offers a credit for Global Entry or TSA Precheck, but the Unlimited Rewards does not. In my case, I have a wallet full of cards that reimburse Global Entry and TSA Precheck and I still don't subscribe to either, so I don't value it here.
Travel Protections. The Premium Rewards card actually has decent travel protections that come close to being as good as the Chase Sapphire Preferred. The trip delay protection requires a delay of 12hrs or more just as is the case with the Sapphire Preferred and lost or delayed baggage coverage is the same. Chase offers more coverage per passenger for trip cancellation protection and offers some emergency medical / dental coverage (whereas Bank of America does not include emergency medical). The Premium Rewards card only offers secondary rental car insurance, which means personal insurance would have to pay up first. If you're only going to carry one card with travel protections, the Premium Rewards card is OK, though I'd rather have a Chase Sapphire product for the areas where it has slightly better protection. Since I am going to stay invested in the Chase ecosystem (and keep my Ritz card, which matches Sapphire Reserve travel protections), these travel protections on the Premium Rewards card aren't worth anything to me.
No foreign transaction fees. This could be big for some people. If you spend a lot in unbonused categories overseas, you wouldn't want to use the Unlimited Cash Rewards card to do it since the 3% foreign transaction fee will more than wipe out the value of your rewards. With the Premium Rewards card, you can earn your 2.625% back without losing something in currency conversion. Personally, I don't spend that much on things other than travel and dining when I am overseas (and I can match or beat the return in those categories with other cards). However, I know for some readers this will easily make the card worth keeping.
Purchase protections. The Premium Rewards card offers "purchase security", which can cover you if an eligible item purchased with the card is stolen or damaged within 90 days (up to $10,000 per claim) and return protection (up to $250 per claim / $1K per year) that extends for 90 days from purchase date. It also offers extended warranty protection (double the manufacturer warranty up to 1 year). When I first wrote this post, I forgot about purchase protections. While I recently had a negative experience with Chase return protection, I've had luck with Chase cell phone insurance and Amex purchase protection. If this is to be your true everywhere else card, coverage for stolen or damaged items could certainly be important. I wish that the return protection had a higher limit than $250 per claim, but overall I do think these protections are a valuable component in an "everywhere else" card.
Reasons to like Unlimited Cash
No annual fee. Those with Bank of America Platinum Honors can earn 2.625% everywhere without an annual fee. That's fantastic.
Pairs great with other no-fee cards for a really strong no-fee cash back wallet for those who want to focus on cash back and no annual fees. This card combined with the Bank of America Customized Cash (for 5.25% back in a choice category when you have Platinum Honors status), maybe the Travel Rewards card (for no foreign transaction fees and a similar 2.625% return), the Citi Custom Cash for 5% back on $500 spend per billing cycle in a category of your choice, and maybe a Chase Freedom Flex for even more 5% rotating categories and 3% drugstores (and dining when not available at 5%).
Some have been offered a product change bonus. If you've gotten an email offering for you to product change a Customized Cash or Travel Rewards card to the Unlimited Cash Rewards card and get a $200 bonus after $1,000 spend with no application/new account, that's a great bonus since it won't add to your 5/24 count. I'd take that.
Don't pay for benefits you don't need. As noted above, while the Premium Rewards card does have some benefits over the Unlimited Cash card, you may be keeping other cards with matching or better benefits, so there is no sense in paying to duplicate those benefits.
What will I do?
Before I sat down to write this post, I was sure that it was time to call and see if there is a retention offer available (at least one reader reports calling and asking to downgrade but being offered a $100 credit with $1500 spend in 3 months to keep the Premium Rewards card). Assuming no such offer, I had myself pretty convinced that downgrading was the way to go assuming Bank of America would allow it (Bank of America can be weird about product changes and sometimes certain changes are possible and others aren't).
However, when I wrote everything out, I realized that I do value purchase protections. When I wrote about Amex purchase protection a few months ago, I specifically noted that as someone with young kids who aren't always gentle with toys, protection against damage was certainly something I'd be considering when making purchases for stuff that could even potentially be broken. The more I thought about my "everywhere else" card, the more I realized that I value that protection more on the card I'm going to use on purchases from places like Best Buy, Target, and other places that don't trigger bonus categories. I wouldn't pay a lot for this coverage, but since I do find it easy enough to use the card's airline fee rebate, I think I'll probably keep the Premium Rewards card. I was surprised to come to that conclusion and will probably still look for a retention offer because the Unlimited Cash Rewards certainly made me question the value of the card. If not for the purchase protection benefit, the $5 win each year on the airline fee rebate wouldn't be enough for me to keep the Premium Rewards card.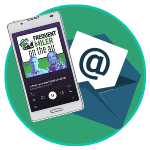 Want to learn more about miles and points?
Subscribe to email updates
 or check out 
our podcast
 on your favorite podcast platform.