In a recent post (First steps towards rebuilding my point fortune: Bilt and AA) I reported that I had been approved for a Bilt credit card.  Since then, I received the card, started using it, and have already accumulated 50,000 points and Gold status.  Here are a few quick first impressions…
Instant credit card access
One really cool thing about the Bilt card is that the moment you are approved for the card, you can start using it.  Within the Bilt Rewards app, you can view your full card number and add the card to your mobile wallet (Apple Pay, Google Pay, etc.).  Unfortunately, the card's welcome bonus (currently: 5x rewards for 5 days), doesn't kick in until you get the card in the mail and activate it.
Quick card delivery
I received the physical Bilt card just 3 days after approval.
Wells Fargo's systems are buggy
When you get the Bilt card, you can see your rewards within the Bilt app, but in order to manage your credit card, view pending transactions, and pay your bill, you have to log into your Wells Fargo account.  When I tried to activate my online account, the system told me that I already had one.  That was true.  I used to have a Wells Fargo checking account, but no longer do.  But, I do still have access to my Wells Fargo online account.  Unfortunately, when I logged in, it said that I didn't have any active bank accounts and so there was literally nothing I could see or do within the web site (or app, which I tried too).  I then tried setting up a new Wells Fargo online account, but it told me that I already had an account and should log into that.  Round and round it went.  Luckily, all it took to fix this was a quick call to Wells Fargo.  The phone agent apparently clicked the "make this account work correctly" button because within seconds I was able to log in and see my Bilt card information.
Bilt's 5x for 5 days welcome bonus email never came
Update 8/29/23
: This offer is
no longer
 publicly-available but rather is targeted to only some cardholders after approval.
See this post for more detail
.
Bilt's welcome offer for their card is now official: everyone who signs up can earn 5x rewards within the first 5 days upon the card arriving, with a cap of 50,000 bonus points (card details here) This offer is targeted to some cardholders.  Since the 50K cap is on bonus points rather than base points, this means that a new cardholder can earn 5x on up to $12,500 of 1x spend.  Until this offer became official, we only knew about it because readers kept reporting that they received an email with this offer after signing up for the Bilt card.
I never got that email.  I had timed my application to correspond with some very large planned spend, and so I really wanted to earn 5x!
After a couple of days with the card, I messaged support, but even before getting a reply offering to reset the promo, I noticed that I had already earned 5x on the few purchases I had already made.
Bilt points post lightning fast
I completed a total of ~$10K of spend at 3:14PM on Monday.  Tuesday morning at 8:01 AM, I received an email congratulating me for earning Gold status.  You get Gold status once you've earned 50,000 Bilt points in a year.  And, sure enough, when I logged into my Bilt account I saw that 50,000+ points were there!  That's amazing to me because with other credit cards it usually seems like charges stay pending for several days.  Additionally, some other programs wait until your statement closes in order to make the rewards points available to you.  I believe that Capital One is quick to dole out points like this as well, but they're the only other issuer I can think of that does that.  This is awesome.  It means that if I'm short on the points needed for an award, and if I have spend that I can do quickly, I now know that I can get the needed points from that spend quickly.
Overall impression
While there were a few hiccups with signing up for the card, and setting up the card, I'm very happy with it now that it's up and running.  It's absolutely awesome that points are awarded so quickly!  So far, I've earned about 40,000 of the 50,000 bonus points allowed with the 5x promo.  As I write this, I have one day left with the 5x promo and about $2,000 left to spend in 1x categories (or more in 2x or 3x categories).  If I max out the promo in time, entirely within 1x categories, I'll earn a total of 62,500 points on $12,500 spend.  That's excellent when considering how many great transfer partners Bilt has, and how they regularly offer incredible transfer bonuses during Rent days.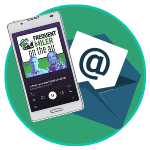 Want to learn more about miles and points?
Subscribe to email updates
 or check out 
our podcast
 on your favorite podcast platform.