The bad news about Caesars Rewards status matching hasn't ended.
Nick reported the other day about how Caesars had added terms to their website stating that status matching from other programs where you'd status matched to those in the first place would no longer be eligible.
They're now going one further by actively downgrading Caesars Rewards Diamond members to Gold status even though they'd recently matched them back up to Diamond status.
We started getting reports of this a few hours ago in the Frequent Miler Insiders Facebook group. Ghunbong shared that they'd been downgraded from Platinum to Gold and confirmed that they had matched through Wyndham and didn't have the Wyndham Rewards Earner Business card (which gives Wyndham Diamond status).
Several other people have since confirmed that they too had been downgraded, with seemingly all of them being people without the Wyndham business card. A few other commenters have advised that they still have Caesars Diamond status, but they all have the Wyndham business card and so that does seem to be a differentiator to a large extent.
Having that credit card doesn't seem to guarantee that you'll be matched to Caesars Diamond status though. I got the Wyndham business card shortly after it launched in 2020 and so have Wyndham Diamond status from that. I tried matching to Caesars Diamond about 6 weeks ago but my account is still showing that I have Gold status. Now, it might just be that there's a lag in them processing status matches, but perhaps having the Wyndham business card simply isn't a guarantee that Caesars will look upon you favorably.
Data points from some of the Frequent Miler team are mixed too. Both Greg and his wife have the Wyndham business card; Greg's Diamond status match went through and he's retained that status, whereas his wife's account is still showing as having Gold status much like mine.
Nick's status has been downgraded, but his wife's status is still showing as Diamond. She has the Wyndham Business card but Nick doesn't, so those are another couple of data points suggesting that having that credit card is a key differentiator in your treatment by Caesars.
I'm not sure why Greg's wife and I have been stuck with lowly Gold status, but I'm wondering if it's to do with the date that we tried matching our status. I don't know what date Greg's wife tried matching back to Caesars, but I did mine a few days after Nick and his wife- around the time that Caesars updated their website to add the status matching exclusion.
It's not a huge issue for me at the moment as it'll likely be 2-3 years before we're back in Vegas on our road trip. Having said that, we'll be in New Jersey towards the end of the year and might end up in Atlantic City, so it could be worth me calling Caesars to see if they'll upgrade me to Diamond status on the basis of me having Wyndham status via their credit card rather than via Wyndham matching my status from another hotel program.
If it's looking like we won't visit Atlantic City, I'll give it a year or two before trying to match my Wyndham status back to Caesars in the hope that I have more luck in the future. My original Caesars Diamond status from a few years ago came about from a Hilton > Wyndham > Caesars status match, so perhaps that still shows up on their system despite me also having the Wyndham business card now. My hope is that waiting a while will help that previous match drop off. Greg and his wife only matched to Caesars after getting the Wyndham business card, so the fact that his wife still hasn't been upgraded suggests I might not have any luck, but it's worth a try.
Anyone else had their Diamond status downgraded today?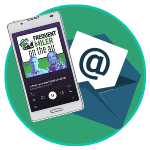 Want to learn more about miles and points?
Subscribe to email updates
 or check out 
our podcast
 on your favorite podcast platform.