World of Hyatt has announced some changes to the program that'll be coming on March 1, 2019. Most of these changes are positive improvements as you'll earn awards sooner than you do at present, although requalifying for Globalist status will have a more stringent requirement starting in 2020.
Here's a link to the official announcement. The main change is called Milestone Rewards which has been named that way as awards will be earned at the following milestones:
Overall, this is a positive development as you'll be able to earn Club Lounge awards and Suite Upgrades before earning Explorist and Globalist statuses respectively.
Club Lounge Awards
At the moment, you earn four Club Lounge awards with Explorist status which is earned with 30 qualifying nights or 50,000 base points. With this change, you'll earn two Club Lounge awards when staying 20 nights or with 35,000 base points, with a further two awards being earned when staying 30 nights or with 50,000 base points.
The requirements for earning Explorist status itself remain the same at 30 nights, 50,000 base points or 10 meetings/events and you'll still earn the category 1-4 night.
Bonus At 40 Nights
Once you've earned Explorist status, there are currently no additional benefits until you earn Globalist status. That'll be changing from March 1 as you'll earn a choice benefit once you've earned 40 nights or 65,000 points.
You'll have the choice between 5,000 bonus points, a $100 Hyatt gift card or saving 10,000 points on a FIND experience. Category 1 properties cost 5,000 points, so that benefit gives the potential for a free one night stay. Having said that, many category 1 properties cost ~$100 and so it might make more sense to choose the Hyatt gift card seeing as you'd earn points on that stay.
Suite Upgrades
Similar to the Club Lounge awards, you'll start earning Suite Upgrades earlier than in the past. At the moment you get four Suite Upgrade awards when earning Globalist status with 60 qualifying nights or 100,000 base points. From March 1, you'll get two suite upgrades with 50 nights or 80,000 points and a further two with 60 nights or 100,000 points.
Globalist Requalifying Requirements
The biggest negative change from today's announcement is that starting in 2020, existing Globalist members will need to stay 60 nights to retain the status rather than the 55 nights required at present.
That'll clearly be frustrating for some members, but if you have the World of Hyatt credit card it's (sort of) a wash as that now comes with five qualifying nights each year. That doesn't help people like Greg though who don't have the card at the moment as they're likely locked out for now seeing as Chase has started applying the 5/24 rule to the World of Hyatt credit card.
To clarify how this change will work, if you earn Globalist status this year you'll still be able to requalify for Globalist with 55 nights in 2019, but each subsequent year will require 60 nights.
Status Matching
Mark at Miles To Memories has noted that these changes also appear to impact on the awards you receive when status matching from M life. At the moment, you earn four Club Lounge awards when matching to Explorist status, but Hyatt's announcement states that (my bolding):
Club lounge access awards can now be earned sooner at each milestone outlined in the chart above, and will no longer be awarded with Explorist status.
You'll still get the other Explorist benefits when status matching, you just won't get the Club Lounge awards.
Conclusion
These are positive changes overall, especially for World of Hyatt members who normally wouldn't earn Explorist or Globalist status. That's because it gives you a chance to earn Club Lounge awards and Suite Upgrade awards without earning 30 or 60 qualifying nights respectively.
Earning a choice benefit with 40 qualifying nights is also a welcome addition to the program given that nothing is being taken away status-wise in order to offer that.
Personally, I think introducing Milestone Rewards is a smart move by Hyatt as it does what a loyalty program should do – it aims to encourage loyalty. If you're someone that might stay close to 20 nights, earning two Club Lounge awards at 20 nights might encourage you to hit that milestone. That in turn would likely encourage you to stay further nights in order to use them. You'd then be closer to 30 nights, so the prospect of a couple of additional Club Lounge awards and Explorist status could entice you into staying a few additional nights with Hyatt.
Increasing the requirement to 60 nights in order to requalify for Globalist status is a misstep though. Milestone Rewards doesn't offer Globalist members anything new for achieving the status, so the removal of the opportunity to earn it with 55 nights could drive some members away, even though it can be mitigated by having the World of Hyatt credit card.
Your Thoughts
What are your impressions on these changes? Will the milestones encourage you to stay more frequently at Hyatt properties, or will the 60 night requirement for Globalists in 2020 make you jump ship? Let us know in the comments below.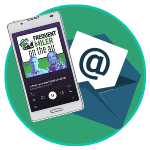 Want to learn more about miles and points?
Subscribe to email updates
 or check out 
our podcast
 on your favorite podcast platform.