Chase and Lyft
introduced a partnership in 2020
that provided additional perks and points-earning for Chase cardholders. Earlier this week, they announced that, not only had they extended the current partnership through 2025, but they had also added a valuable new perk to cardholders of the
Chase Sapphire Reserve (CSR)
: free Lyft Pink.
Current Lyft bonuses for Chase cardholders
Don't forget that multiple Chase cards still earn bonus rates when you use them to pay for Lyft rides. These bonuses have all been extended through March, 2025.
Chase cards that earn 5x on Lyft rides
Chase cards that earn 10x on Lyft rides
Current Lyft bonuses for other rewards programs
It's also worth remembering that Lyft has partnerships with Alaska Mileage Plan, Delta SkyMiles, and Hilton Honors. Members in these programs earn rewards when using Lyft, and these rewards stack on top of the Chase cardholder bonuses.
Alaska Mileage Plan members earn 1x miles per dollar spent on Lyft rides in US and Canada, but through 12/31/22, the earning rate is 2x
Hilton Honors Members earn 3x points per dollar spent on private rides and 2x Hilton Honors points per dollar spent on shared rides, in the US only (up to $10,000 max per year)
Delta SkyMiles members earn 2x SkyMiles per dollar spent on airport rides and 1x on all other Lyft rides, in the US only
Quick Thoughts
Normally, I choose between Lyft and Uber simply by whichever is less expensive for the ride that I'm about to take. I'll simply give Lyft a 10%ish buffer to account for the additional earnings vs Uber. I don't know that having Lyft Pink will change my behavior much in that regard.
Is it better than nothing? Absolutely. But, I'd have a hard time figuring out why I'd spend $199 on it (or even $100 when the 50% discount kicks in).
To me, the main benefits are priority pickup, free cancellations and roadside assistance. I get roadside assistance through my insurance already, but if someone didn't, I could see it being very valuable to have, possibly removing the need for an auto club membership like AAA. The priority pickups don't ever seem to save a ton of time, 3-5 minutes the last few times that I've checked. But again, it's a nice improvement to have. I've never used Lyft for ebikes, scooters, etc and don't really know how easy it is in comparison to Lime, Bird, etc.
In the end, this isn't earth-shattering for me, but it is another nice perk for the CSR and something that does differentiate it slightly more from the Sapphire Preferred. By adding all of these rewards partners, Lyft has definitely raised its profile in comparison to Uber and gives me a reason to choose it, even when it comes at a slight premium.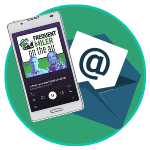 Want to learn more about miles and points?
Subscribe to email updates
 or check out 
our podcast
 on your favorite podcast platform.