Many of us in this hobby share a common pet peeve: I can't stand it when I realize that I spent more than I could have on something. It really doesn't matter what it is — whether it's a flight or hotel or a new pair of glasses, I want to stack that deal six ways to Sunday. On this week's Frequent Miler on the Air, Greg and I discuss our techniques to slice and dice the (net) price.
Elsewhere on the blog, we have the perfect list for you to check twice (and thrice and more!) to make sure you don't miss those benefits you need to use up or earn by year's end, a counterpoint that stands by the notion that travel is free, a really fun Marriott read and a bunch of thoroughly updated resource posts that can make for excellent bookmarks. Watch, listen, or read on for more from this week at Frequent Miler.

00:51 Giant Mailbag
5:46 What crazy thing double header First up: What crazy thing did Hyatt do this week?
11:43 What crazy thing did Marriott do this week?
17:05 Mattress running the numbers: Should we GoWild with Frontier?
22:39 Awards we booked this week
26:18 Main Event: Extreme stacking for extreme savings
27:01 How we find good deals 1st: Slickdeals & Slickdeals Live view
29:24 CamelCamelCamel.com
30:58 Shopping Basket Trick
38:19 Shopping Portals
38:45 How portals work
43:48 How do you find a good portal?
49:15 Best Practices for portaling & favorite portals
59:34 Portal referral bonuses
1:01:43 Capital One Shopping (no Capital One credit card required)
1:12:45 Capital One Offers (card required)
1:14:05 Credit Card rewards (welcome bonuses, category bonuses)
1:20:40 Card-linked offers
1:38:18 Question of the Week: In 2 player mode, is it possible to to gift hotel free night certificates so that Player 2's certs can be given to Player 1 to enjoy their elite benefits? 
Subscribe to our podcast
We publish Frequent Miler on the Air each week in both video form (above) and as an audio podcast. People love listening to the podcast while driving, working-out, etc. Please check it out and subscribe. Our podcast is available on all popular podcast platforms, including Apple Podcasts, Spotify, and many more.
Alternatively, you can listen to the podcast online here.
This week on the Frequent Miler blog…
Ready to shop until you drop over the next week or two? Before you empty your wallet, check out this post for ways to fill up your rewards accounts in the process. The real gems at this time of the year are usually when the stars align to stack a shopping portal with multiple card-linked offers — and if you're lucky enough to get targeted for one of the crazy Capital One Shopping offers, life can be really good.
As noted in the previous section, the Capital One Shopping Browser Extension has been shooting out some targeted email offers sure to make you say, "Wowzer!". Since anybody can sign up for Capital One Shopping and install the browser extension (no Capital One card required), it makes sense to do this provided that you follow our best shopping practices and do it in a "shopping" browser rather than a "buying" browser.
As we near the end of the year, you want to make sure that you do not forget to use your various credits, choose your choice benefits, and meet the thresholds for any big spend bonuses or elite status levels before you run out of time. This post is a great checklist. A word to the wise: don't wait until the last couple days of the year to use those Amex airline incidental credits. Wait a day after picking your airline and don't do it on December 31st.
If you know Marriott well and struggle with the all-too-familiar love/hate relationship, you will surely find this post to be a top notch work of art. How true it all is — and yet we will continue on with Marriott because they are everywhere we need to be. But for all of the reasons that Greg so eloquently expresses in this post, I just can't get excited about being loyal to Marriott.
Our Current Amex Offers page is a really useful Frequent Miler resource. We collect all of the current Amex Offers from our cards and maintain a database of which offers are currently available and which have expired over the last year or two. I use this page all the time when I can't recall whether or not an offer is available for a particular merchant because I find it faster to load than logging in to Amex and going through one card at a time when I simply can't remember whether an offer has already expired or might be available on one of my cards. This is definitely a good one to bookmark.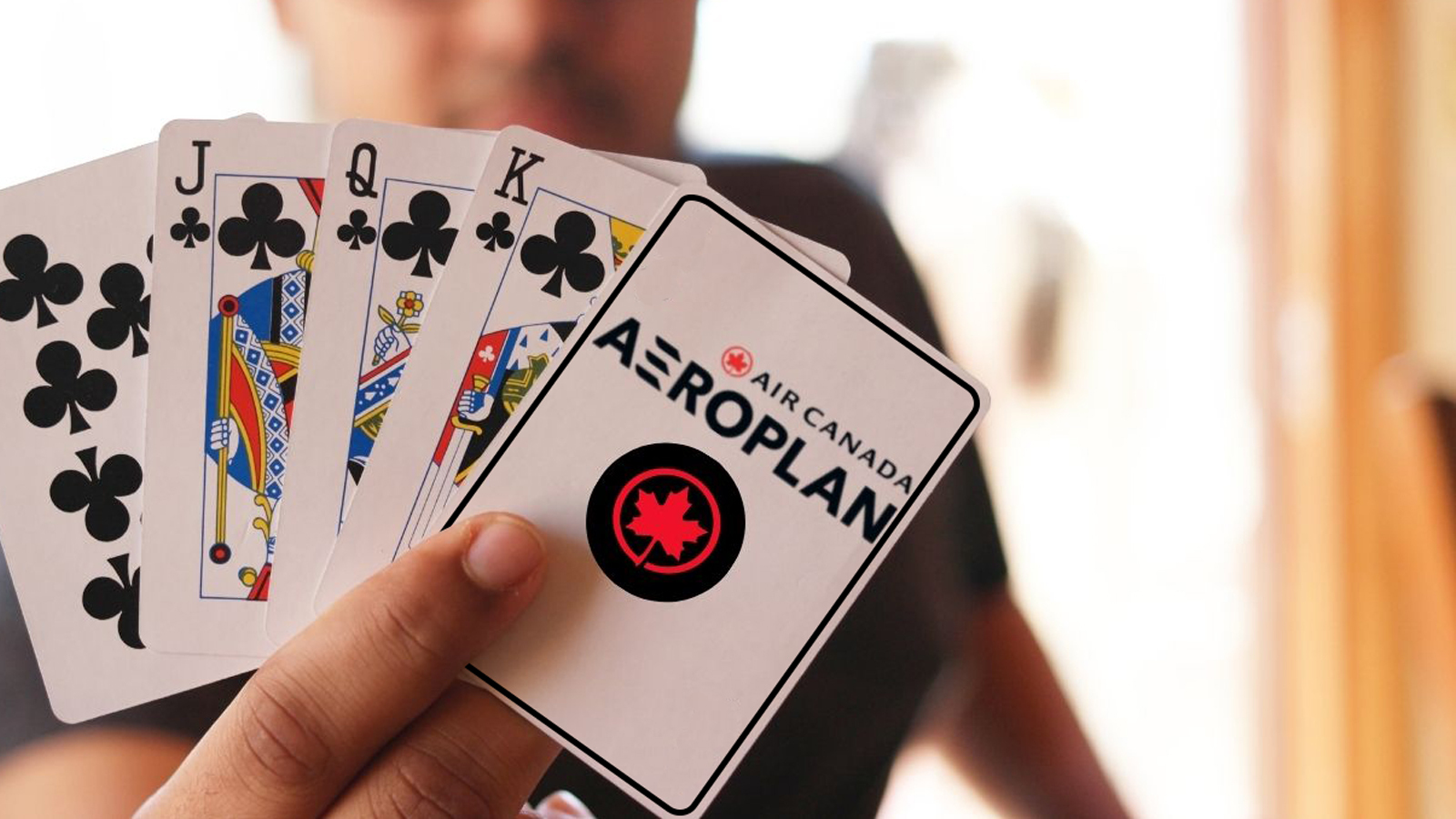 When Air Canada launched the new Aeroplan program a couple of years ago, Greg wrote a comprehensive guide. Since then, there have been numerous changes and we have learned a significant number of things about the strengths of Aeroplan. This newly-updated guide consolidates what we've learned about this really cool and unique airline loyalty program.
Carrie offers a counterpoint to my post last week about the joy and myth of "free" travel. This post gave me a big smile remembering the days of much simpler travel that my wife and I enjoyed 10 or 15 years ago. And just as Carrie notes about her travels with Drew, my wife and I would easily say that many of our most memorable travel experiences came in the days before we even knew that flat bed seats and lounges in airports and hotels existed. While I can't argue that the hitchhiking and couch surfing cost Carrie any money, I would argue that the choice to earn a boatload of miles instead of a boatload of cash back did cost them a potentially significant amount of money (and yes, I know that Greg will argue that I shouldn't count the opportunity cost of earning their miles as a cash cost, but I think the idea of collecting a bunch of miles when you're cash poor is exactly the type of irrational decision that the myth of "free travel" encourages). That's not to say I think they made the wrong choice. The funny thing is that Carrie and Drew and my wife and I have uncanny similarities and I wouldn't have done things differently, either (FYI Carrie, my book title was going to be "How to live like you're rich on thirty grand") so I'm sure I wouldn't have taken the money over the flights either. But I think that dismissing the flights as being "free" because they were just miles is the idea I dispute and caution against. I'm not saying that going after money instead of those flights would be better but rather that I think we should all consider the money we're giving up to get those flights and decide whether or not it's a good trade. Lest you think I'm a grinch trying to talk everyone out of free travel, let me say that this comment was my favorite on Carrie's post.
I almost booked a night or two at this property at some point. Tim's review makes me glad I didn't as it doesn't sound like there was a lot going for this place. I'll be glad to use my points on a different property thanks to having read this review.
Citi ThankYou points don't get nearly the attention of transferable currencies like Amex Membership Rewards and Chase Ultimate Rewards points in large part because there just aren't as many ways to earn them. However, they can be quite valuable as this thoroughly updated guide demonstrates.
---
That's it for this week at Frequent Miler. Keep a close eye on this week's last chance deals to make sure you know what's scheduled to end in the coming days.