Once again, Delta is offering all-time best welcome bonuses for their Gold, Platinum, and Reserve cards.  At the time of this writing, most of these offers include $50 or $100 statement credits after using the card for any Delta purchase.  Here are the current best offers (note that you may be targeted for an even better offer):
If you've ever had one of these cards before (at least within the last 7 years or so), then you can't get the welcome bonus now.  But, you can get a welcome bonus if you apply for a different Delta card.  Each card shown above is considered a different product.  Click into each one for more details about the card.
Earning the statement credits
Any direct Delta purchase made within the first 3 months of card ownership should trigger the promised statement credit.
You do not need to spend the full $50 or $100 in order to earn the full statement credit.  If you find a way to spend $1 directly with Delta, you'll earn the full statement credit.
Here are Delta spend options for triggering the credits:
On board a Delta Flight
In the airport
Pay to check a bag
Buy a Delta SkyClub single visit pass
If in the SkyClub, buy a premium drink
At home
Purchase a Delta ticket.
Book a Delta award flight and pay the TSA fees with your Delta card.
Purchase a Delta ticket and pay with miles (every 5,000 miles = $50 off the ticket price), but use the credit card to pay the last bit that is less than $50.
With an already booked flight, pay for an add-on such as a premium seat, miles boost, etc.
Buy a Delta egift card (here).  Minimum purchase: $50.  Gift cards never expire, but do note that you can't use them within 72 hours of purchase (e.g. wait 3 days before using them).
Note 2/3/2020: Multiple readers have reported that this no longer works.
Other ideas?
Please comment below if you have other suggestions for triggering the statement credits.  I'll update this page as we learn more.  Thanks!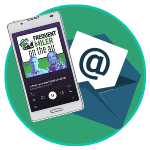 Want to learn more about miles and points?
Subscribe to email updates
 or check out 
our podcast
 on your favorite podcast platform.