Last fall, Greg wrote these words:
I'm a bit sad to end my five year relationship with the Prestige card. Is it weird that I get emotionally attached to credit cards? Wait, don't answer that. I know. Yes, it's weird.
He was of course writing about dumping his Citi Prestige card. In the months since, I've been searching for ways to justify keeping mine. Part of me has held out (totally irrational) hope that I'd get charged the old grandfathered annual fee next month when my fee posts (like Greg, my annual fee is scheduled to increase from $350 to $495); another part of me hoped there would be a good enough retention offer that would enable me to keep it. Yesterday, sadly, Citi ensured that I wouldn't get the chance to find out. Ok, it's not really sad except in the same weird way that it was for Greg. I've got to break up with my Prestige card and it's ending sooner than I expected.
Recap of changes to the Citi 

Premier

card
Stephen Pepper wrote an excellent post yesterday outlining the changes that were announced to the Citi Premier card. Citi is adding and removing some benefits from the Prestige card's little brother, the Citi Premier. In short, starting in August the Citi Premier card will earn:
3x at grocery stores (new), dining (new, was 2x), and on flights, hotels, and at gas stations (which were previously 3x as well)
On the flip side, it will lose the more broadly-defined "3x travel", which has included cruises, trains, toll passes, parking, rideshares, and more. It will also lose 2x entertainment. Finally, points will no longer be able to be used at a value of 1.25c each through the Citi ThankYou portal to book paid travel.
Again, Stephen gives a full roundup of the changes and his post is worth reading. The key part of the timing is this: those benefit changes begin on August 23rd, 2020 — but if you apply for the Premier before April 10, 2020 (in other words, if you get the Premier today), you'll be grandfathered in and both keep the existing benefits until April 10, 2021 (including 3x travel, 2x entertainment, and the ability to use points at a value of 1.25c each) and get the new 3x groceries and dining that are coming in August.
These changes assure that the Premier will replace my Prestige card. Greg and I recently said on Frequent Miler on the Air that the time may be now to pick up the Premier and I think that this situation solidifies that point. I'm definitely not going to pay $495 for the Prestige next month.
Here's why the Prestige has got to go
Citi's new changes make it even harder than it already was to justify keeping the Prestige.
As I mentioned above, I've long been grandfathered into a $350 annual fee on the Prestige card thanks to a Citigold account that I had many years ago when it didn't require $200K in the bank. Citi announced more than a year ago that people like me would see an increase to the full $495 fee at next anniversary after September 1, 2019. Greg's fee finally increased in November and I fully expect mine will when it posts a month from now.
The Prestige carries a $250 annual travel credit. If we value that at 90% of face, that's about $225 of value. Subtracted from the new full annual fee, my net cost to keep the card would be $270. The Premier card carries a $95 fee – a difference of $175.
Our Reasonable Redemption Values peg Citi ThankYou points at 1.45c each. Assuming that I don't value the Prestige card's other benefits (I personally don't since I have other cards that duplicate most of them), I would need to earn at least 12,070 points more per year with the Prestige than I would with the Premier in order to justify keeping the Prestige (12,070 points at a value of 1.45c per point is actually $175.02).
I don't (and won't) book paid flights on Citi cards because of the fact that Citi eliminated all of its travel protections last year. I book paid flights using my Chase Ritz card or my wife's Chase Sapphire Reserve card in order to have the various coverages afforded by ultra-premium credit card travel insurance. Therefore neither the Prestige card's 5x on paid flights nor the Premier's 3x on paid flights matter much to me.
What has mattered to me has been dining. The thin thread upon which my Citi Prestige card has been hanging for the past year has been its 5x dining. I like to eat and have often done it out at restaurants. I've been particularly fond of picking up the check for group dinners and letting everyone else Venmo me. I've also occasionally booked flights for family members who have no cards with travel protections in order to pick up 5x.
So in order to justify keeping the Prestige, I'd need to earn a lot more with it on dining (and maybe those occasional paid flights). As noted above, I'd need to earn precisely 12,070 points more on the Prestige than on the Premier to keep it. In other words, if I make more than $6,035 in purchases per year in 5x categories, I'll earn more with the Prestige than I would with the Premier in those same categories by at least the $175 difference in annual fee.
Let's say I did all of that spend on dining. Here would be my earnings:
Citi Prestige: $6,035 on dining at 5x = 30,175 ThankYou points
Citi Premier: $6,035 on dining at 3x (begins in August) = 18,105 ThankYou points
Difference = 12,070 points (worth ~$175)
If I would spend less than $6,035 on the 5x categories of the Prestige card, I'd be better off opening and instead keeping the Premier (or downgrading my Prestige).
The truth is that between my usual dining activity and those times when we go out to a large group meal with family or friends and they let me pick up the check and get paid back, I probably would spend that much or more on dining in an ordinary year. This year is of course anything but ordinary. Because of the COVID-19 pandemic, I haven't been to a restaurant in a month. While I know that many folks are still ordering takeout and delivery, I'm not. I don't know when the situation will return to "normal", and when it does I'm not sure that I'll dine out with the same frequency for at least a while.
However, even if I knew I would spend $6,035 at restaurants this year, that still wouldn't be enough to justify keeping the Prestige thanks to what I'd lose in grocery store spend by not getting the Premier. Even if I knew I'd miss out on those 12,070 points on dining, I could easily make up for that loss by adding just $4,024 in supermarket spend to the Premier. I easily spend more than that each year at the grocery store on actual groceries. Picking up some gift card "groceries" throughout the year would make my potential Premier earnings far outperform the Prestige. Heck, two $500 Visa Gift Cards per month would net 36K points per year at a cost of less than $160 in activation & liquidation assuming you don't ever catch a promotion that mitigates the activation fee or earn any fuel points. Stacked with the right promos, that could be quite a bit better. For those who like the ability to use the points at a value of 1.25c each through the ThankYou portal (I'd rather transfer to partners), that's $450 worth of travel at a nice discount.
As much as I like the ability to earn 5x on dining, the ability to earn an uncapped 3x at the grocery store will far outshine dining in my case.
But what about the Amex Gold card?
Many of us who spend a lot on groceries likely have the Amex Gold card because it earns 4x at US Supermarkets on the first $25K in purchases per year (then 1x). It also earns 4x at restaurants. Some have been put off by the $250 annual fee. Personally, I'll still pay for it since just three $500 gift cards per month and my normal groceries will bring me to the cap on the Gold card. The Citi Premier will increase bandwidth.
The Gold card of course has an annual airline incidental credit and a $10 monthly statement credit toward certain restaurants / delivery services). I don't get anywhere near face value out of those things, but I personally get enough benefit there to keep the card for now. Others have been unhappy with what has been a changing environment for using Amex airline incidental credits. The $95 fee for the Citi Premier and lack of hoops through which to jump may be easier to stomach. I doubt I'll use the Premier's new $100 credit toward a hotel booking of $500 or more (at least not every year) since it requires booking through ThankYou.com (especially because Greg has previously shown that hotel prices at ThankYou.com are often bad), but some readers may.
For those who like to diversify point earnings, there probably isn't an either/or argument on the Premier vs Gold. That's because you need either a Citi Premier or Prestige card in order to transfer to Citi Thank You airline partners, so the $95 fee on the Premier is the minimum price of admission if you want access to stuff like the Turkish Miles & Smiles sweet spot to Hawaii (you could alternatively transfer your points to someone else with a Premier or Prestige, but that's capped at 100K points per year).
The fact that you're spending $95 for the privilege of transferring means that your best alternative to the Gold is the Premier's 3x dining and grocery stores, so that might make you re-evaluate the Gold card if you're not going to be spending a lot on "groceries". That's fair; you don't need the Gold card in order to be able to transfer points to Amex's airline partners, so it may not be a keeper if you're also going to have the Premier.
It's further hard to consider the Premier card in a vacuum. Most readers will not only have the Premier (nor only have the Gold card). With the addition of uncapped 3x grocery store spend, Citi has positioned themselves for the credit card 1-2 punch: with the Premier's 3x earning at supermarkets and on dining, flights, and hotels and the Double Cash's ability to earn 2x uncapped everywhere else, Citi now offers the best deal in cheap rewards. You'd be hard-pressed to find a better earning two-card combination for less money. Add the also-fee-free Rewards+ and you also get 10% of your redeemed points back (up to 10K points back per year).
Obviously, whether or not Citi ThankYou points matter to you depends on how much you value Citi's transfer partners. I'm clearly a big fan of Turkish Miles & Smiles, both for the Hawaii sweet spot and for 45K business class awards to Europe on Star Alliance. With the Middle East being 47K and parts of Africa 49K one way, Turkish has a lot of decent options for Star Alliance awards — and Avianca LifeMiles fills in the gaps with no fuel surcharges. In terms of Oneworld, Greg has written about the sweet spots in Cathay Pacific Asia Miles quite a few times and Etihad offers great pricing on AA flights. SkyTeam is covered with Air France / KLM Flying Blue and Virgin Atlantic for Delta flights. There is no Hyatt-like partner as there is with Chase (though neither does Chase offer a good supermarket card) and there's no sweet around-the-world chart like there is with Amex partner ANA. Still, I find Citi pretty competitive thanks to those aforementioned partners.
Product change or apply new?
I'm convinced: I want the Premier and I'm ready to dump the Prestige for it. The question now becomes whether to apply new or product change. The obvious answer is to apply new and scoop up the 60K welcome bonus (after $4K in purchases in the first 3 months). Today is the day to do that if you want to be able to get both the old benefits and the new (and to be clear, we do not have an affiliate link for this card at the time of writing).
On the flip side, for those ineligible for the bonus on the Premier (due to having opened or closed a Premier or Prestige in the past couple of years) or for those who aren't ready to give up a 5/24 slot, a product change today may be the right move. To be clear, I don't know for sure that a product change will lock in the old benefits. I imagine it would as existing cardholders are keeping the current benefits for a year from tomorrow, so I assume a product change would also lock that in. On the other hand, Citi product changes aren't finalized immediately, so it's possible that it wouldn't get changed over in time to keep the old benefits.
I'm weighing both options but will definitely make a move today to at least try to lock in the 1.25c in value. I'm not very likely to use that benefit but would like to have it available as I may find pairing that with 3x earning at grocery stores to be worthwhile. I'll be happy to lock in the current 3x and 2x categories for a year either way.
For those considering a product change, a second wrinkle might be getting an agent on the phone. I don't know how well-staffed Citi's call-centers are given the current pandemic and stay-at-home orders in many states. Banking is surely considered an essential service, but I don't know how easy it will be to get an agent on the phone today.
Bottom line
Over the past few years, Citi has been an absolute slaughterhouse in terms of card benefits. Apart from the ability to transfer Citi Double Cash rewards to ThankYou points, it's essentially been one disappointment after another: from the Prestige card losing Admirals Club access and golf benefits to the eventual loss of all travel insurance protections, missed event ticket protection, Price Rewind, and the effective assassination of the Citi Prestige 4th night free, it's just been a bloodbath.
However, yesterday's announcement that they are adding 3x at grocery stores that appears to be uncapped is a game-changer for me. Since today (April 9th) is the last day to lock in the old benefits and also enjoy the new benefits, I'll either apply for or product change to the Premier today. Heck, I wish I had that 3x on groceries this week when I stocked up on enough food to (try) not to leave home for the next month — but I know my family will keep eating, whether at home or eventually at restaurants again, and 3x on more or less all of our food combined with easy grocery store MS might just make the Premier my new favorite card. Indeed, a Premier/Double Cash combination might be tough to beat.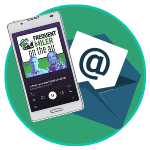 Want to learn more about miles and points?
Subscribe to email updates
 or check out 
our podcast
 on your favorite podcast platform.